You can hide sensitive pictures and video and just relax.
There are many ways of doing that.
The Technical Way:
One way to hide pictures from showing up in your gallery is to change their extension.

You can do that by renaming them and putting something else than .jpg or .jpeg

These are the formats which your phone photo viewer understand as a picture.

Your pics are not hidden and still accessible through File manager, but they will surely not show up in the gallery.

The Easiest way:
The easiest way to hide and unhide your pictures in bulk is to use a vault. There are a lot of applications available for hiding your pictures and videos. You can choose one from them: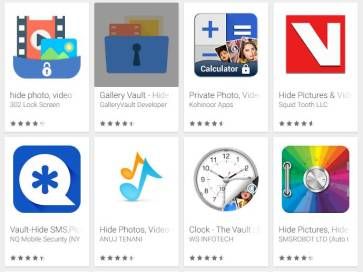 My personal favorite is Vault as it allows you to hide SMS and take backups. You can also protect your applications with this.
Know how to Vault:
You can see detailed specs here:
Vivo S1