Highlights
As many as 10 features of iOS 14 have been inspired by Android
iOS 14 will start rolling out this fall to compatible devices
The latest iteration of iPhones' software iOS 14 is now official. Apple introduced the OS at WWDC 2020, with a host of new features and design changes. Among the most notable iOS 14 features include Picture-in-Picture, Widgets in the home screen, App Library, App Clips, and App Permission in App Store, among other things. While Apple may call these new features revolutionary and groundbreaking, the truth is most of them have been part of Android for a while now. On that note, let's take a look at 10 features iOS 14 copied from Android.
Read more:
Top 10 old Android features that iPhones are getting in 2020
1. Widgets

Widgets are the biggest change to iOS home screen in years. Apple has added the ability to set widgets to the home screen in addition to adding them to the leftmost pages with iOS 14. While this feature is new to iPhones, it existed in Android since the very beginning.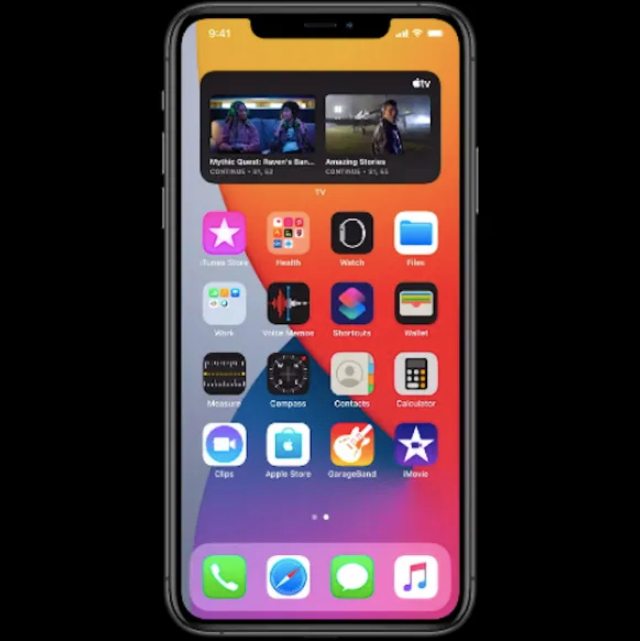 That said, Apple hasn't taken the leaf out from Android textbook as it is. The Cupertino-based firm has added a new "Smart Stack" widget that automatically displays different app widgets based on the time of day.
2. Translate app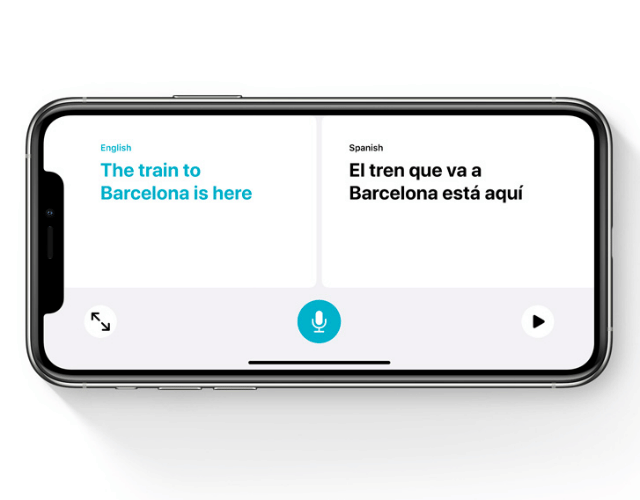 Translate app is another Android feature that Apple is copying for its iOS 14. The app, as the name suggests, will translate the foreign languages that are hard for you to understand. In addition to that, the Translate app can read out your message and also shows the translated text on your screen, just like Google Translate. The only noticeable difference between the two is that Google Translate has over 100 support languages, while Apple Translate is debuting with just 11.
3. PiP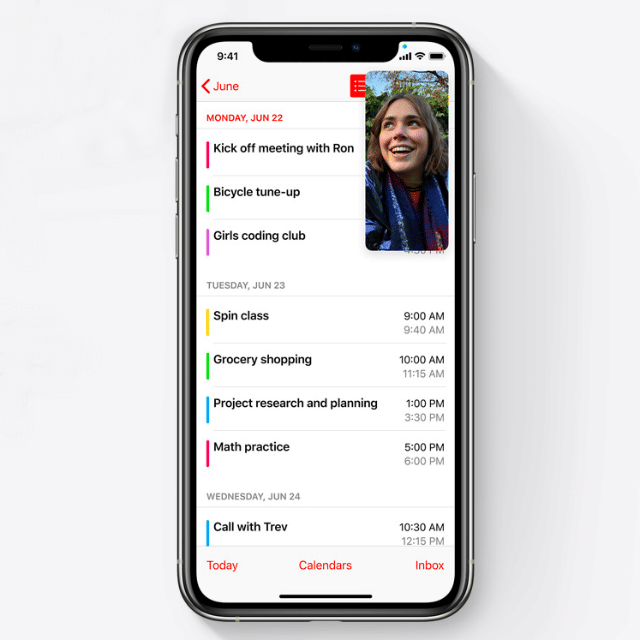 Picture-in-Picture (PiP) is a quite handy feature that lets you multitask at ease while watching the video. The feature minimises the video into a smaller screen, which can then be hover over apps or home screen. It has been in Android since 2017, but Apple is using iOS 14 to introduce PiP to iPhone users. The Cupertino-based firm is further improving the experience by allowing you to adjust the size of the video or collapse it into the side of the display to continue playing in the background, much like macOS. The PiP on iOS 14 also works with FaceTime calls, too.
4. Call notification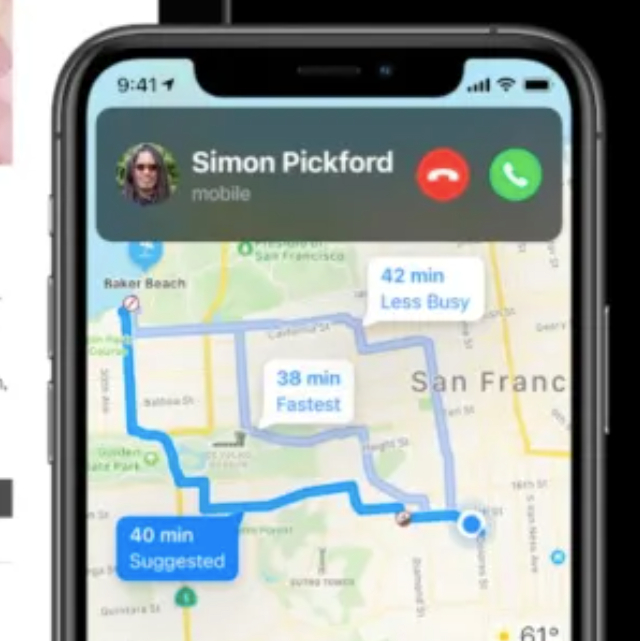 Apple has condensed the size of call notification in iOS 14, much like Android. Users will be notified of phone calls and FaceTime calls with a less obtrusive new pop-up, instead of taking over the entire screen.
5. Default option for third-party apps
Buried on the iOS and iPadOS feature slide… pic.twitter.com/StoxnXCl0u

— Joanna Stern (@JoannaStern) June 22, 2020
Apple has finally provided default option for third-party apps with iOS 14. It allows users to set their default email and browser apps. The company silently announced the feature during the WWDC presentation rather than explicitly talking about it. Once again, this feature has been copied from Android.
6. New Siri design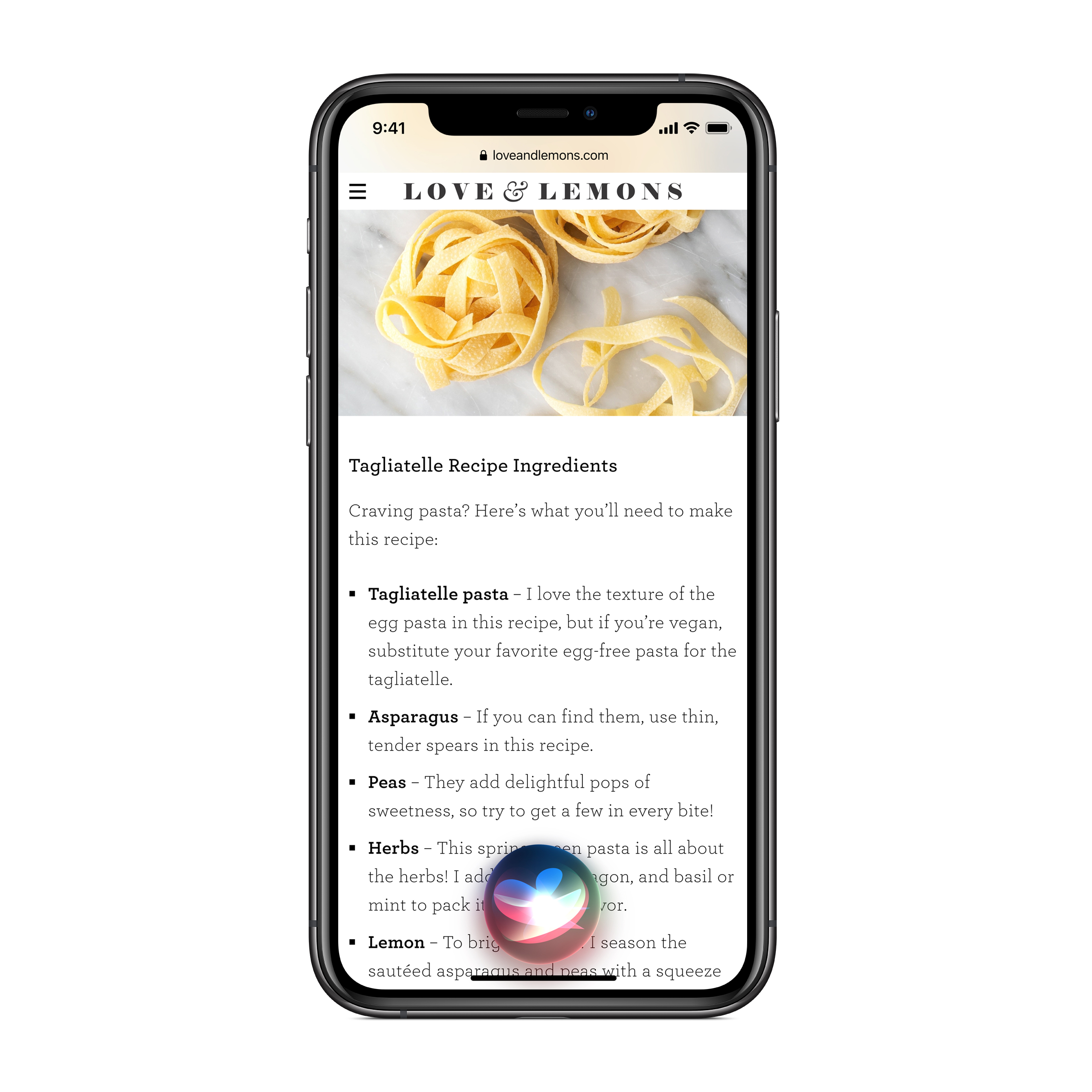 Siri also has a new view. Apple has redesigned the AI virtual assistant with the small overlay at the bottom of the display with an animated icon rather than taking over the whole screen. This feature is inspired by Android as well. Google Assistant on an Android phone also pops up with a small indicator on the bottom of your screen on the current app or website when activated.
7. App Library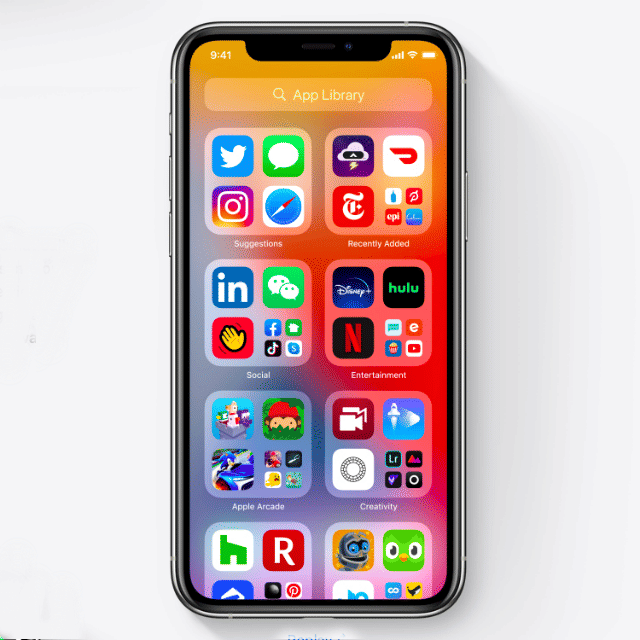 The App Library on iOS 14 that automatically organises apps into groups or lists and hide them on the "main" home screen is similar to App drawer on Android. However, it comes with some additional smart grouping features such as automatically pulling out all your Apple Arcade games into one batch.
8. Cycling option in Apple Maps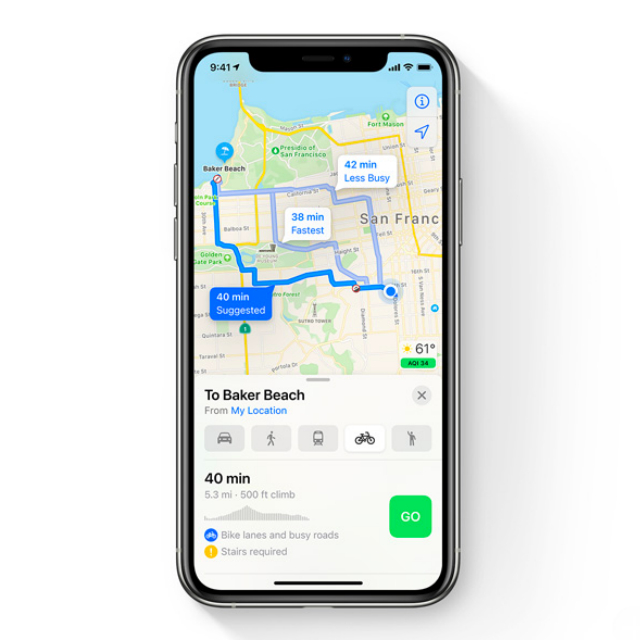 Apple Maps has been improved with iOS 14 as well. The company has added a handful of new features such as curated guides support and EV Routing feature, which will route you to compatible stations based on your car's charge status. Additionally, Apple has added a new 'Cycling' feature to Maps that takes into account elevation, bike paths, stairs, and roads. This feature first debutted on Google Maps, which comes pre-installed on Android devices.
9. App Clips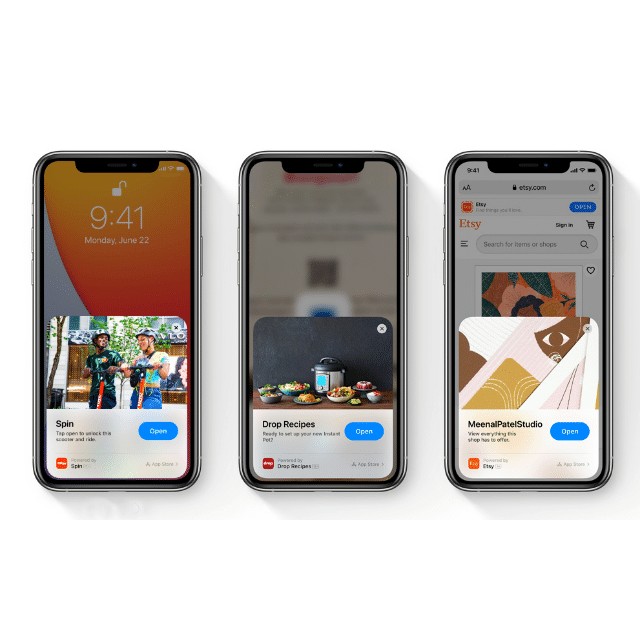 Just like Android phones, you'll also be able to run a lightweight version of iOS apps on an iPhone without having to install them. This is possible through App Clips on iOS 14 that is reminiscent of Google Play Instant, which was launched back in 2018.
10. App permissions in App Store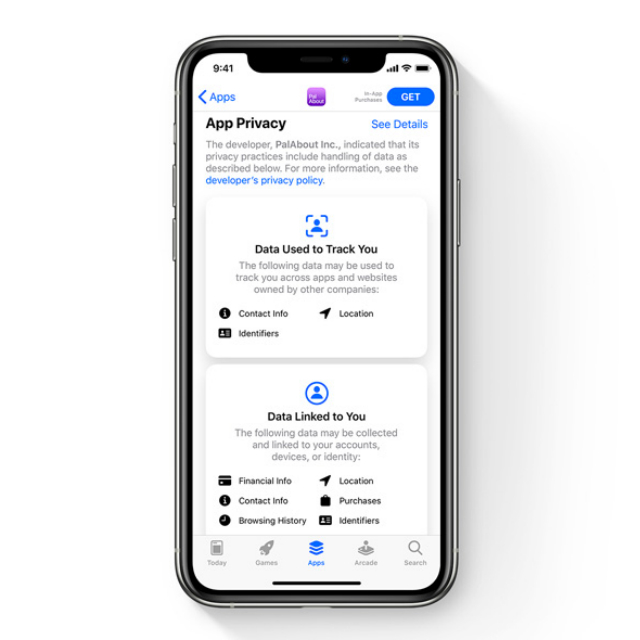 App Store also has Android-esque experience in iOS 14. The App Store will show you which permissions the app will be using.