The Samsung Galaxy Note10 Lite has fast become one of the most popular smartphones with its unbelievable sub-Rs 40,000 price tag in India, and for good reason. With its compelling feature-set and an unbelievable price tag, the device makes for a great choice if you have a budget of around Rs 35,000. Let us take a look at the key features that make the Samsung Galaxy Note10 Lite stand out from the rest and make it a multitasker's delight.
The S Pen: S for Super!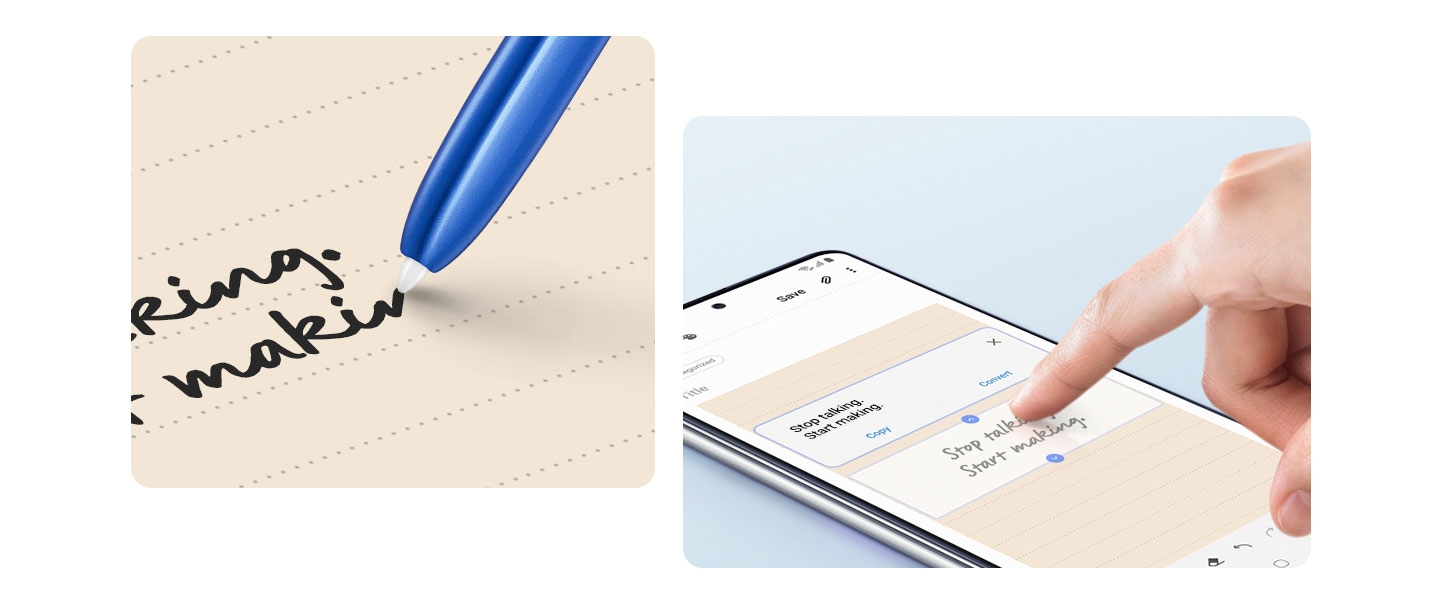 One of the reasons that makes the Samsung Galaxy Note10 Lite among the most sought-after smartphones in its price segment is the iconic S Pen. Having established its credentials as a powerful productivity tool already with the Note Series, the S Pen brings the same superlative experience to an entirely new user base with the Galaxy Note10 Lite.
Thanks to the S Pen, the Galaxy Note 10 Lite supports features like Handwriting to Text and Screen Off Memo. The latter converts whatever you jot down on the phone's screen into readable text. You can then save this text and share it with your friends. So, if you often take notes in class, the Handwriting to Text will quickly become your best friend. The same can also be said about Screen Off Memo – you can take notes even while the display is turned off and save it! Just whip out the S Pen and start scribbling. Everything you write will be saved in the Samsung Notes app.
Link to Windows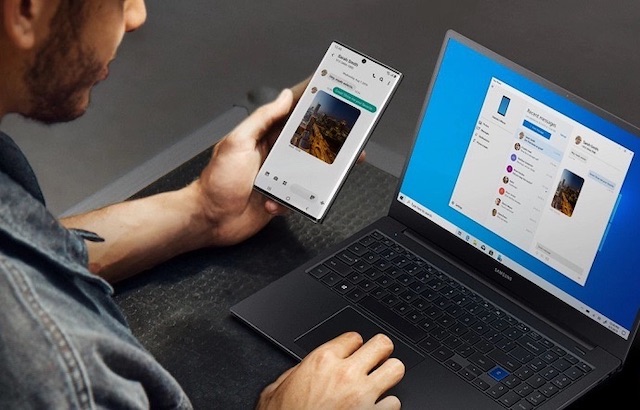 While staying away from your phone for extended periods is difficult, there are times – especially at work – when you are not in a position to frequently check your phone. That is where the nifty Link to Windows feature comes in. Link to Windows allows you to make calls from your PC. You can also send and receive texts, check new notifications, take a glance at recent photos stored in your image gallery, or even use some of your favourite apps without ever having to take the phone out of the pocket. To do all this from your desktop, you just need to tap Link to Windows from Notification panel on your Galaxy Note10 Lite and open Your Phone app that comes pre-installed on Windows 10 PCs. Follow the on-screen instructions, and you should be up and running in no time!
Defence grade security with Samsung Knox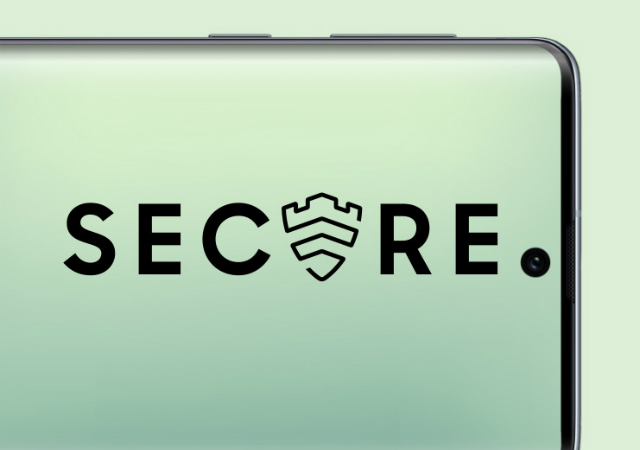 With the Samsung Galaxy Note10 Lite, you can be assured of your privacy at all times. Apart from the already strong biometric options to lock your phone and keep your personal information and files secure, the phone also gets a second line of defence with Samsung Knox.
Trusted by over a billion Samsung users across the globe, Samsung Knox acts as a multi-layered security suite that not only protects your personal information from malicious threats and ransomware but also uses government-certified data encryption technologies to encrypt and isolate your personal data.
Then there is the Secure folder feature, which acts as a vault for apps that contains valuable personal information. This feature can also be used to keep your personal and work data separate. In fact, with Secure folder, you get the ability to run two instances of the same app on your phone. For example, you could keep your work-related messaging app outside of the folder at the same time as your personal messages remain secure and locked inside Secure folder.
Limitless convenience with expandable storage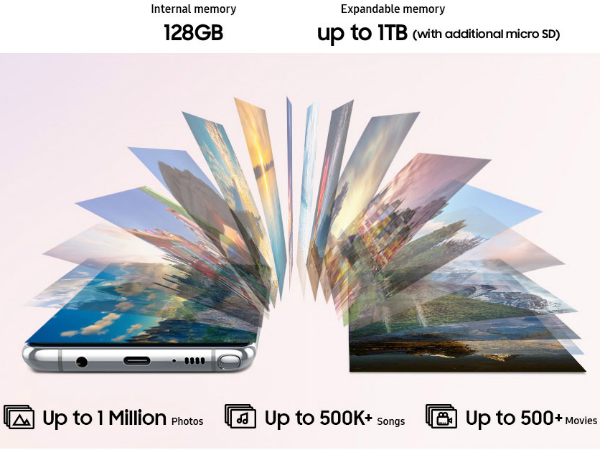 With 128GB of internal storage, the Samsung Galaxy Note10 Lite already offers ample space to store your content. However, when it comes to storage, isn't it always nice to have more? This is precisely why the Galaxy Note10 Lite supports expandable storage (up to 1TB) using microSD cards. This means you will almost never run out of space for all your content.
Massive battery
The massive 4,500mAh battery nestled inside the Galaxy Note10 Lite promises day-long battery life, making it the perfect tool for people on the go. In the rare instance of the phone coming close to exhausting the battery, you just need to use the 25W Super Fast Charging to charge the phone to 100 percent in an hour.
True cinematic experience with 6.7-inch Infinity-O display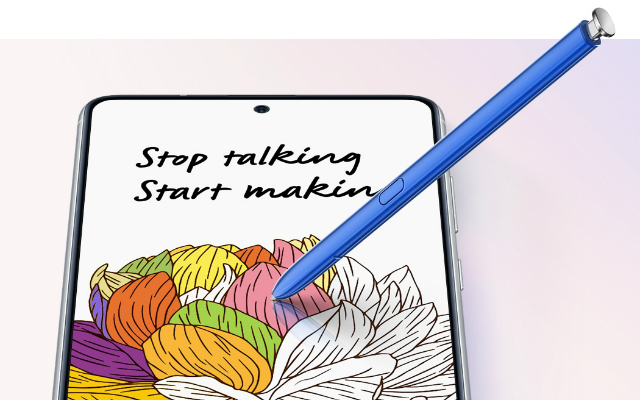 Samsung is the world leader when it comes to display technology. It comes as no surprise, therefore, that the massive 6.7-inch Super AMOLED display on the Galaxy Note10 Lite looks gorgeous. It is, by all means, a real flagship-grade panel with support for FHD+ resolution, and HDR content. With no annoying notch to worry about, the tiny Infinity-O punch-hole ensures a distraction-free content consumption experience.
The Galaxy Note10 Lite also happens to be one of the few devices in its price bracket that supports Dolby Atmos. This technology ensures that you get to experience an immersive 3D audio while watching movies or listening to songs.
This unbeatable combination of an expansive display and world-class audio ensures hours of content consumption and binge-watching bliss.
Capture stunning photos with triple rear cameras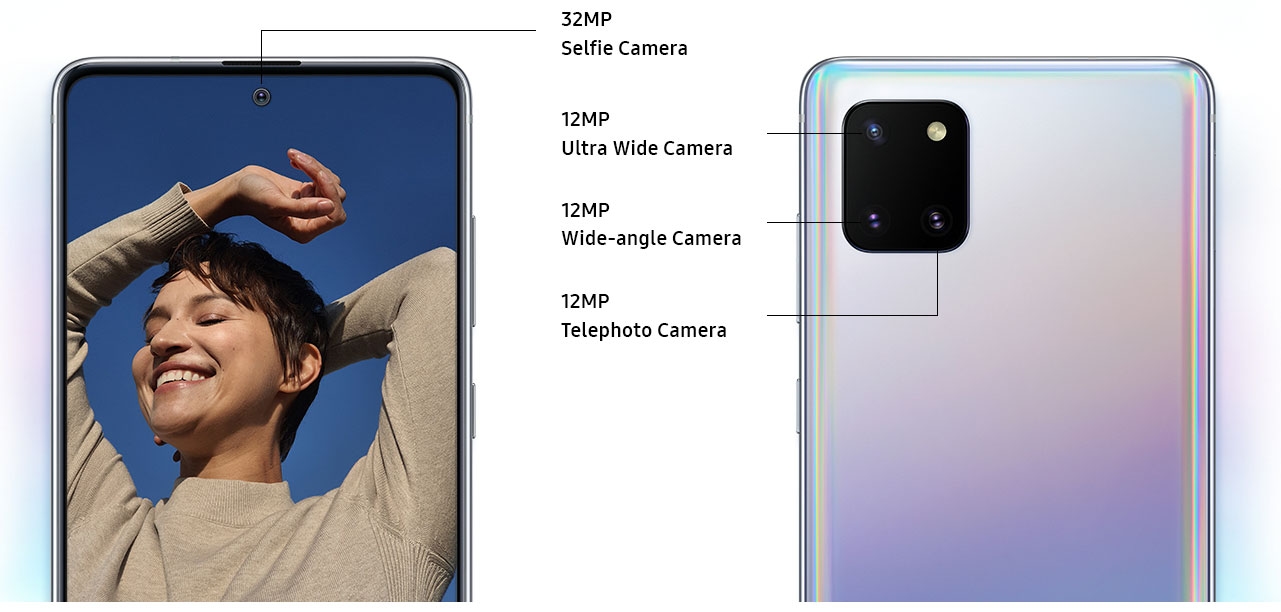 The Samsung Galaxy Note10 Lite is as powerful a photography and videography tool as it is a productivity workhorse. It features a triple-lens setup at the rear, similar to what we have seen in previous Samsung flagships. The primary 12MP camera – which you might find yourself using most of the time – supports Samsung's ultra-fast Dual Pixel autofocus technology and is capable of capturing stunning images even under challenging conditions. In low-light situations, the dedicated night mode kicks in and ensures that you end up clicking clear, low noise images.
The secondary 12MP camera on the Galaxy Note10 Lite is dedicated to ultra-wide-angle shots. With a 123-degree field of view, this is among the widest lenses available for smartphones. As for the third 12MP telephoto lens, this one ensures that you can zoom into subjects located at a fair distance from you and still manage to click an image with no loss in detail.
The Samsung Galaxy Note10 Lite also lets you capture professional-grade portrait images with a natural background blur. All you need to do to achieve this is to switch to the 'Live Focus' mode and customise the amount of bokeh you need for your image. Once the image is captured, you can add even more bokeh effects using the Live Focus Effects option. The Live Focus and Live Focus Effects are also enabled for the 32MP front-facing camera. Additionally, this camera also supports the Smart Beauty feature to enhance images before you share them on social media platforms.
With support for 4K video recording at 60fps, the Galaxy Note10 Lite offers flagship-class video recording capability. If you make a lot of videos and have a habit of recording outdoor activities, the Super Steady mode for videos comes in handy to ensure that you always end up with stable, usable videos.
Become a social media sensation with inbuilt video editing tools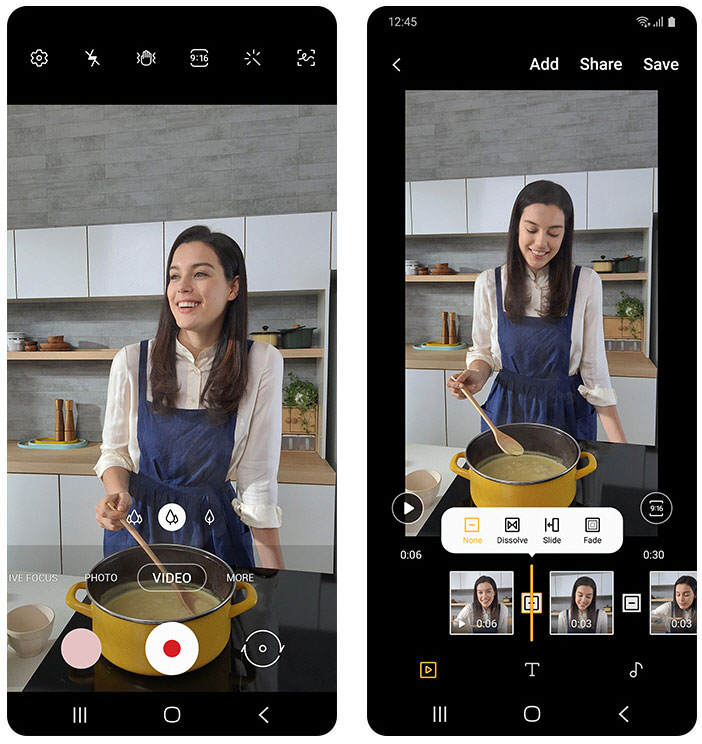 With the rise of social media and video sharing platforms like Instagram, YouTube, and Snapchat, achieving fast turnaround times for capturing videos, editing and uploading them is of utmost importance. The full-fledged native video editing tool in the Galaxy Note10 Lite allows you to quickly edit and create high-quality videos right on the device itself.
Multi-task and play games with ease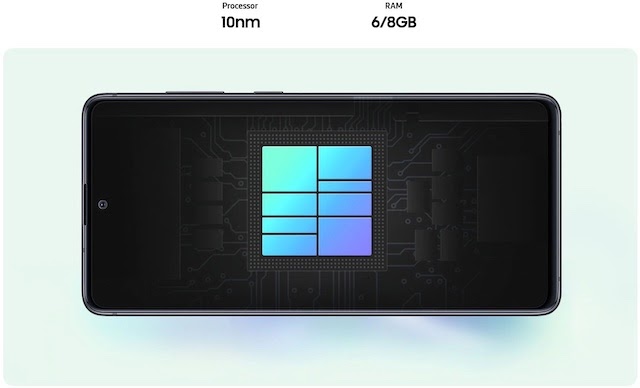 The Galaxy Note 10 Lite comes in 6GB and 8GB RAM options. This makes the phone more than capable of handling even the most challenging of multitasking loads. The 10nm Exynos 9810 processor is adept at handling most of the productivity functionalities. It also boasts of the powerful Mali-G72 MP18 GPU that can support moderate-to-heavy gaming.
With the proprietary Game Booster feature, you can enjoy a distraction-free gaming experience as it blocks unnecessary notifications and calls from coming through. Another feature of Game Booster lets it monitor your game usage and then automatically adjust system settings to ensure an optimised gaming experience.
Samsung Pay: The next-gen payment service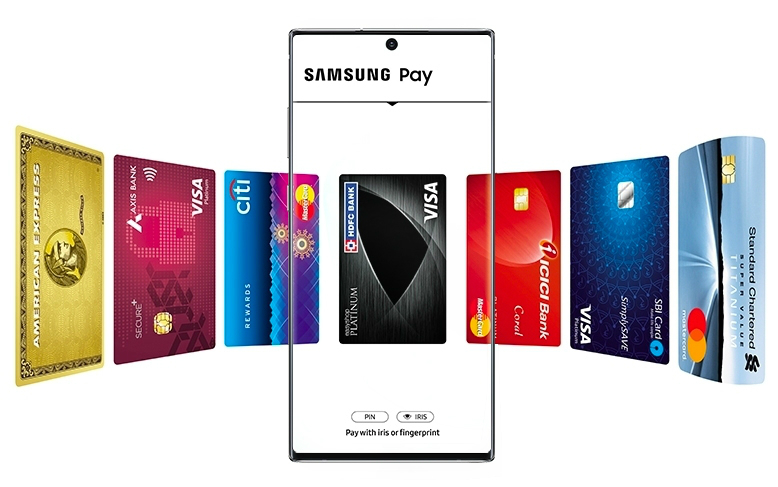 One of the most sought after features of Galaxy Note10 Lite is its support for Samsung Pay. With Samsung Pay, you can forget about the annoyances you have to put up with while dealing with cash or even credit or debit cards. With support for completing payments at legacy POS counters to modern-day UPI platforms, Samsung Pay is all that you need for all your payment requirements, especially in the post COVID-19 era.
Conclusion
This was just a small glimpse into the real-life capabilities of the Samsung Galaxy Note10 Lite. Priced at Rs 37,999 and Rs 39,999 for the 6GB and 8GB RAM variants respectively, the handset now comes with an attractive cashback offer. If you purchase it using a Citibank credit and debit card, you get a flat Rs 5,000 cashback that brings the effective price of Galaxy Note10 Lite down to just Rs 32,999. Alternatively, you can also avail an upgrade bonus of up to Rs 5,000 in exchange of your old smartphone. The device comes with a two-month subscription to YouTube Premium. With features such as these available at such an attractive price, Samsung Galaxy Note10 Lite is nothing short of a steal!