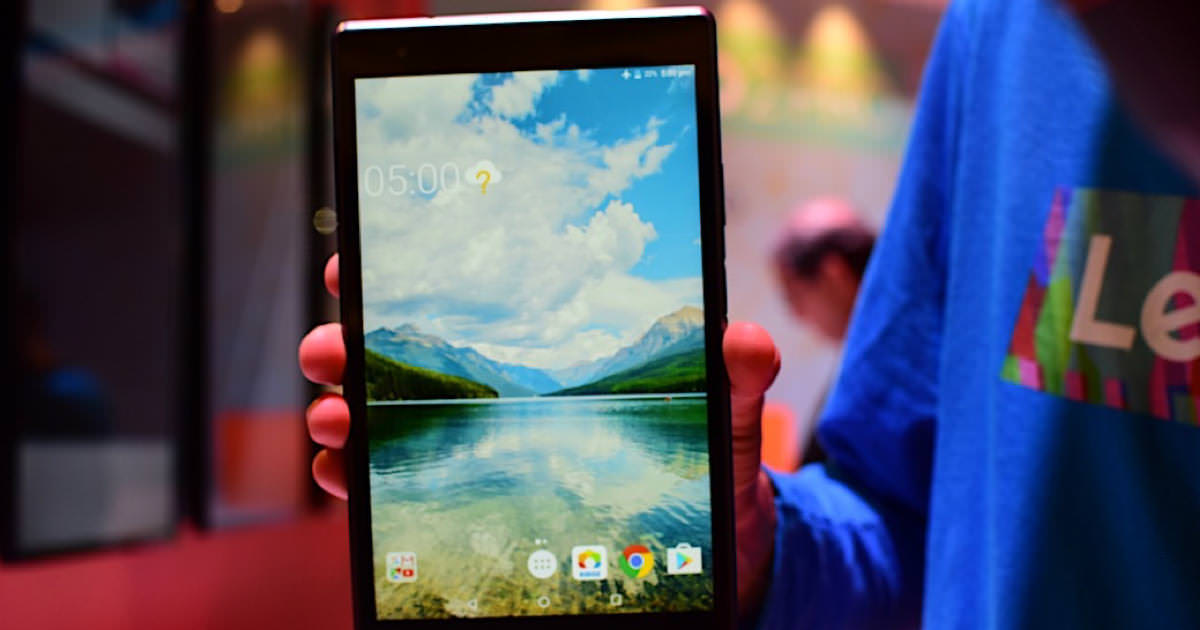 "The report suggests the combined shipments of the tablets priced between Rs 10,000 and Rs 20,000 increased by 28 percent q-o-q in Q1 2019"
Thanks to the increasing size of smartphone displays, tablet shipments started witnessing steep fall in recent years. Now, according to a new research report from CyberMedia Research, the 4G tablet market in India surprisingly saw a 62 percent sequential growth in the first quarter of the year. This comes even though the overall tablet market has declined by 11 percent compared to Q1 2018. Lenovo seems to be unaffected with this trend as the brand remained the biggest tablet vendor in India with a 29 percent share. Besides Lenovo, Samsung retained the second spot in the 4G tablet game in the country with a 17 percent market share while iBall settled for the third spot with the same 17 percent share. However, the report doesn't reveal exact shipment figures for either of the OEM.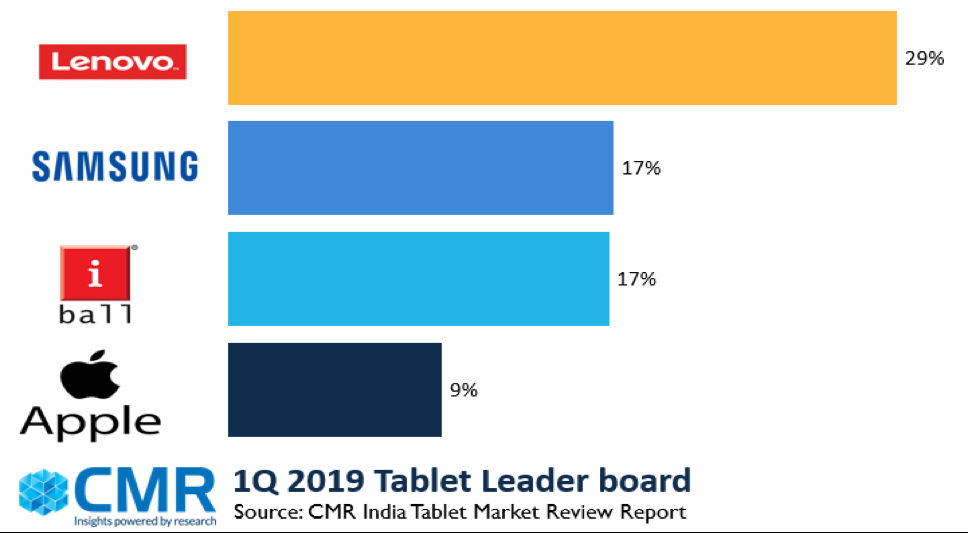 Furthermore, the report suggests the combined shipments of the tablets costing between Rs 10,000 to Rs 20,000 has increased by 28 percent in Q1 2019 compared to the previous quarter. Lenovo still leads with a massive 90 percent 4G tablet market share in India. "Lenovo launched the new M series, which is good for increasing the overall tablet market. Lenovo covers 90% market in 4G tablet," said Menka Kumari, analyst — IIG, CMR. Moreover, the trend of healthy growth in tablet shipments is expected to continue in the coming quarter as well, thanks to the shift from 3G to 4G.
Kanika Jain, Manager, New Initiatives, CMR said, "Smartphones, as well as the Ultrabooks, are also eating up the tablet market. Tablets fit somewhere in between the Ultrabooks and smartphones. While the increased size of the screen and affordability of smartphone are primarily the main reasons behind the decline of the tablet market, Ultrabooks with better processors and RAM, are also posing stiff competition to tablets."