Android phone makers have often compared their flagship smartphones with Apple's iPhone, claiming their product to be superior. Yet some of these very executives have been 'caught' using an iPhone when no one is looking. From CEOs to brand ambassadors of various Android smartphone companies, netizens have busted many owning and using iOS-powered devices. The list includes Realme CEO Madhav Sheth, Xiaomi CEO Lei Jun, Samsung's ex-brand ambassador in Russia Ksenia Sobchak, Maroon 5's Adam Levine, and tennis icon David Ferrer. Ksenia was even sued by Samsung for using the iPhone on TV. Here are a few instances where Android phone makers were caught using the iPhone recently.
Read more: 7 new WhatsApp features expected to launch in 2021
Realme demonstrating game streaming using iPhone
At the Realme Narzo 30A launch event in Bangladesh, the company was spotted cheating the phone's gaming ability. Realme used an iPhone instead of its own product to demonstrate gaming performance. The incident was caught when PUBG Mobile's "Guided Access" window, which is exclusive to the iPhone, popped up on the screen during the launch event. As per Realme, this was all an accident.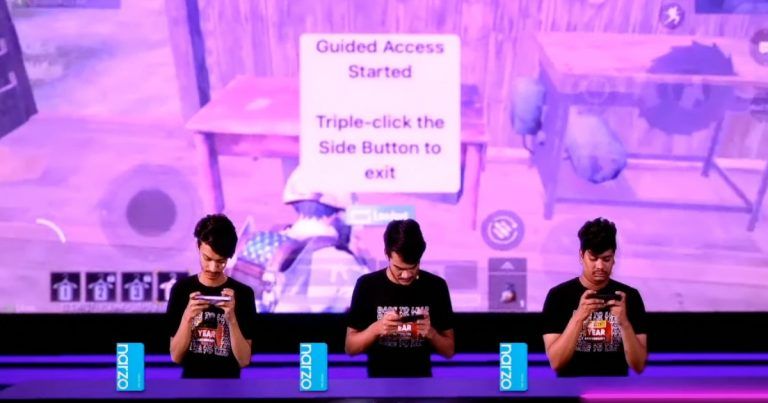 In the statement issued by the company post the incident, the company said "the launch video involved a Narzo 30A hands-on gaming video. To ensure a better quality video output, the gaming part was recorded by our partner A1 Esports team and sent to the producer, post-recording. Although the A1 team did use the Narzo 30A smartphone for the recording of the gaming part, a wrong file was accidentally sent to the producer, which led to the appearance of a non-Realme smartphone in the video."
OnePlus India tweeted using an iPhone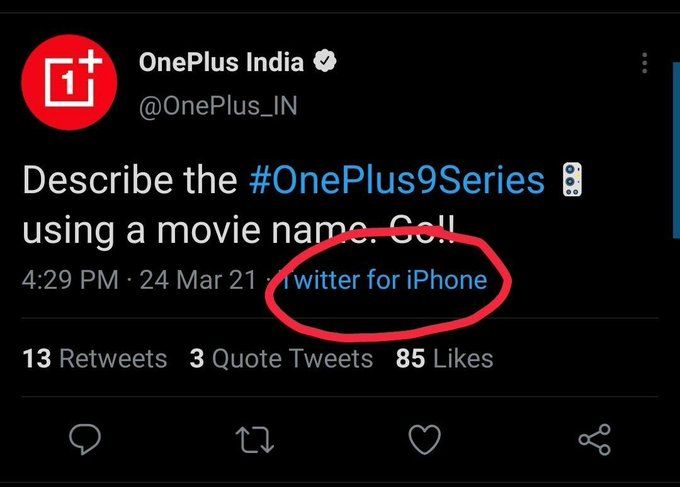 OnePlus was recently left red-faced when a tweet promoting its latest OnePlus 9 series was posted on its official Twitter account via an iPhone. It could have been an innocent mistake on part of the company's social media team. While the tweet was later removed, it did give Twitteratis a reason to make fun and wonder "Why should they buy an OnePlus when the company itself likes Apple?" The OnePlus 9 series is claimed to be superior to the iPhone. During the handsets launch event, the company didn't miss a chance to take shots at the iPhone for its slow charging speeds and other features.
Samsung promoting its event using iPhone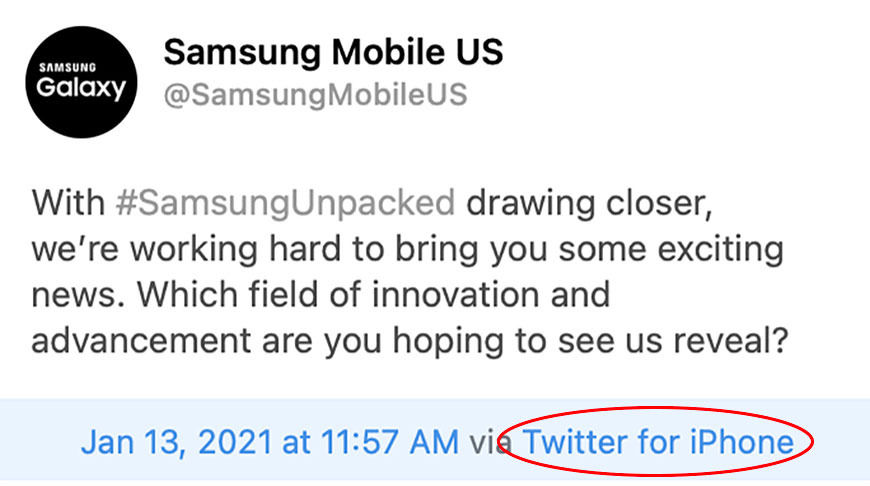 Samsung also faced the OnePlus-like embarrassment ahead of Galaxy S21 series launch earlier this year. The Samsung Mobile US Twitter account was caught using an iPhone to let everyone know that the Unpacked event will take place later today. Twitter, as you may know, detects the smartphone from which the post has been made. Samsung was immediately called out for the blunder and was forced to remove the tweet.
Realme India CEO tweets from an iPhone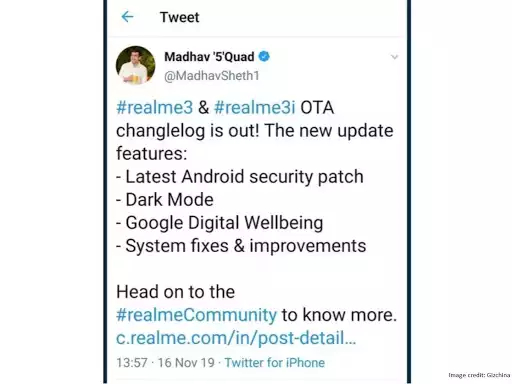 Realme India CEO Madhav Sheth has also been caught using the iPhone. His tweets promoting Realme devices such as Realme 3, 3i, and X2 Pro have been spotted with the 'Twitter for iPhone' tag. However, Sheth claims he uses various flagship smartphones from competitor brands. In an interview with Zee, Madhav Sheth said it is important to check on the competition to deliver a better experience. "The point is I always check competition and see what they are offering so that I can deliver something better. Until and unless I check what they are offering, how can I stand on stage and say I am giving something better," he added.
Xiaomi CEO's Weibo post using iPhone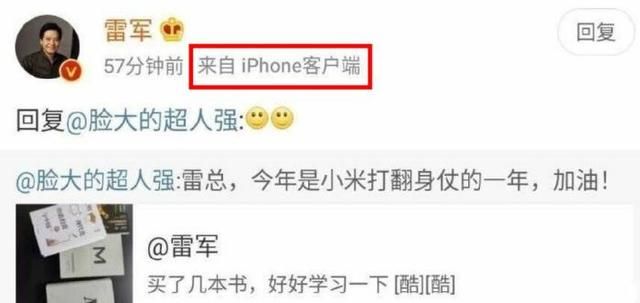 Xiaomi CEO Lei Jun joined the list of Android people who used the iPhone. The executive posted on the Chinese microblogging platform Weibo using an iPhone. The post was later deleted, however, the netizens were quick enough to grab a screenshot. The incident generated an uproar as most fans expressed their views about the discovery. However, Xiaomi partner Pan Jiutang defended Lei Jun by describing hypocritical any claim by the owner or product manager of a mobile phone brand not to have tried Apple, Samsung, or other phones from competing brands as hypocritical. Jiutang also disclosed that innovations are sometimes copied and then improved upon.