The time has come for us to usher in a new era of wireless connectivity in the form of 5G. The fifth-generation technology standard for cellular networks started getting deployed in various parts of the world last year, but it's still to make its way into India. There are plenty of advantages to 5G that make it well worth waiting for. For one, it is capable of offering tremendously fast download speeds of up to 10Gbps. Plus, 5G networks will also offer greater bandwidth making them ideal for applications in the fields of Internet of Things (IoT) and a number of other avenues. It's true, 5G will make a massive difference for those who use it on smartphones, but there are plenty of other areas like VR and AR as well as the autonomous driving industry, where it is expected to make big strides. Let us tell you why it's well worth waiting for.
What 5G will mean for smartphones
Cellular 5G is being doled out right now in two main forms – sub-6GHz and mmWave. There exists a third kind but it's more akin to 4G LTE. For smartphones to utilise these frequencies, they need special modems on their chipsets that SoC makers have been fast to implement. Take the MediaTek Dimensity lineup for instance. All the chipsets from this range are capable of delivering sub-6GHz 5G speeds to smartphones. The MediaTek Dimensity 1000+ chipset in fact, is capable of offering speeds of up to a whopping 4.7Gbps using carrier aggregation.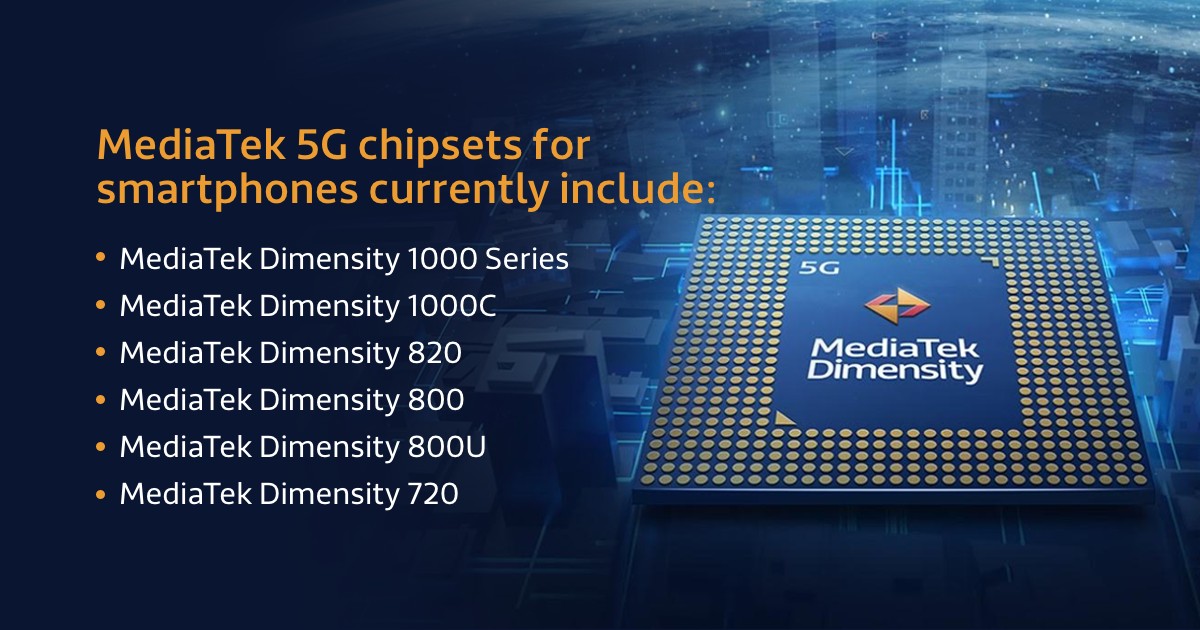 The MediaTek Dimensity 1000+ has been built with the world's most power-efficient smartphone 5G modem design. Not only does the chip enable a phone to deliver 5G speeds, but it does so while ensuring that there's no power drain. The SoC supports dual 5G SIMs, which is really useful considering we had to wait for quite some time for dual 4G SIMs back in the day. The MediaTek Dimensity 1000+ also comes with 2CC 5G Carrier Aggregation that standardises 5G in accordance with carrier guidelines to ensure a smooth connectivity experience.
Smartphones are being used for gaming a lot these days and there's no doubt that gamers have a lot to benefit from 5G. The higher bandwidth and faster speeds will translate into low latency which is a must for fast-paced online games that are all the rage today. We're talking about going from 20 milliseconds to 5 milliseconds. Such low latency can make a massive difference in online matches. In games like Call of Duty, it could be the difference between killing another player and getting killed yourself. There are advantages in virtual reality and augmented reality-based games as well. The high speeds and low latency of 5G will make newer, much richer experiences possible.
How 5G will boost VR and AR
As we said, 5G will provide a massive boost to VR and AR. Over the past few years, there has been a big push from phone manufacturers as well as game developers for these two experiences. The COVID-19 pandemic has shown us the importance of home-based learning, and one could only wonder that if 5G had been deployed completely across the world before it, the use of virtual reality and augmented reality in the field of education could have been so beneficial. Imagine giving students tours of museums or prehistoric environments with nothing but their VR goggles with the help of 360-degree 4K videos that can run buttery smooth on 5G networks.
The augmented reality offerings available right now are more of a showcase of what's possible. With with practical deployment of AR, a lot of fields can benefit. AR can make big contributions to architecture and construction by allowing you to point your devices at empty rooms and furnish them virtually. The medical training industry can also benefit from letting practitioners perform tasks like operating MRI equipment and executing complex surgeries.
Other interesting possibilities
Self-driving cars are already a reality, but their safety is still a concern. The advent of 5G is all set to make these autonomous vehicles safer. How is it you ask? Thanks to low latency, these vehicles will be able to respond to objects and changes around them up to a hundred times faster compared to current cellular networks. MediaTek is contributing largely in this field with the MediaTek Autus platform that has been designed to offer automotive and automated driving solutions by leveraging artificial intelligence, mmWave 5G, machine learning, and advanced visual processing solutions.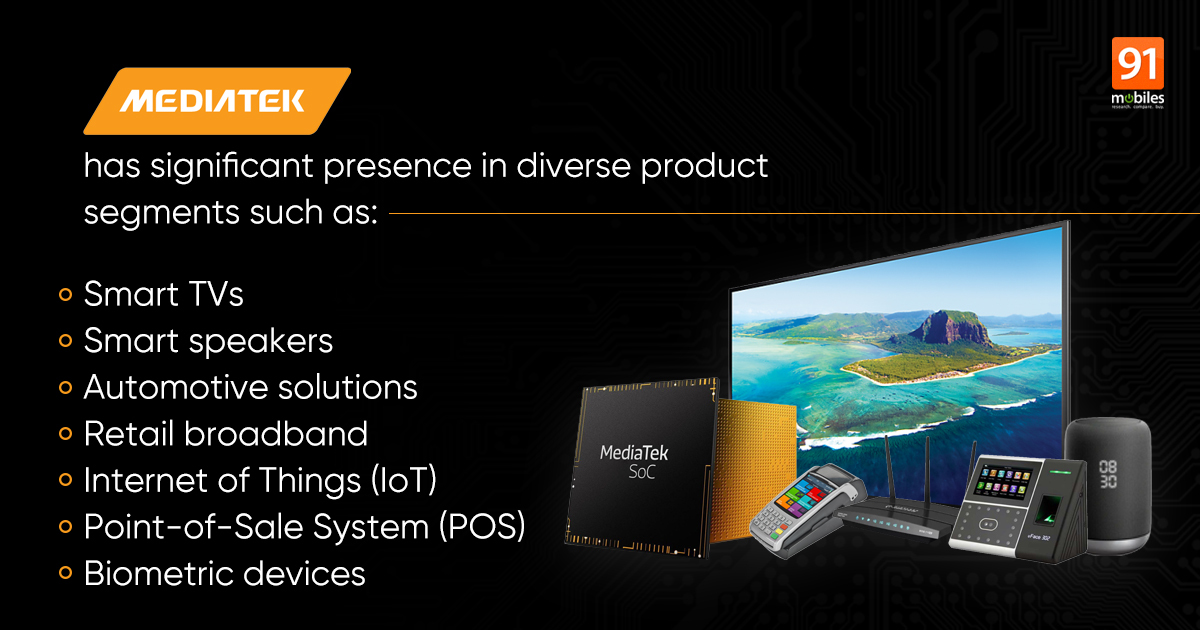 The MediaTek Autus R10 (MT2706) is a platform created to offer superior performance through faster response times and reliable detection regardless of weather conditions. Similarly, the Telematics solutions of the company will be instrumental in establishing the vehicular side of IoT. These are designed to allow vehicles to communicate with other vehicles as well as the environment around them to aid traffic management and make the roads safer for everyone.
It's not a surprise that 5G will open up a huge range of possibilities for the IoT future. Smart cities with drones delivering products, sensors controlling the things around you, traffic management being handled by AI, and many more such likelihoods will certainly turn into a reality with the advent of 5G. And there's the possible application of 5G in the field of telemedicine as well. While long-distance patient and doctor contact for care, advice, and monitoring is easily possible right now, the power of 5G will likely be leveraged for futuristic applications like robotic surgeries. It's not like they haven't been performed before, but 5G has all the capabilities of making them more widely used and trusted.
As you can see, 5G is going to change a lot in the world around us. And it will make its presence felt not just on our smartphones but also in major industries around the world. It's still a long way from being deployed in India, but we're already seeing the difference it's making in the US and other countries that have got it set up. With a wide range of 5G chipsets already available from MediaTek, all we have to do now is wait for the deployment of commercial 5G network in India to enjoy a world full of possibilities.