The 91mobiles Awards recognise excellence in the field of mobile technology and we're back with the 2016 edition! This year saw quite a few notable smartphones… from Samsung's much-acclaimed Galaxy S7 duo, to the very same brand's explosive dud, the Note7. Google made a strong play with its Pixel smartphones, while ASUS went premium with its ZenFone 3 range. Lenovo, together with its sister brand Moto, grew even stronger in India, especially as far as online sales are concerned.
Xiaomi had a good year too, with its Redmi Note 3 and Redmi 3S Prime ranking high on the popularity charts, while the likes of LeEco, Coolpad and MEIZU fired their own strong salvos. Brands like OPPO and vivo fuelled the selfie craze, just as OnePlus launched not one, but two flagship killers. As far as trends are concerned, dual cameras appeared on quite a few phones, with Apple's iPhone 7 Plus notably being one of the key catalysts. It also ditched the 3.5mm audio socket, something we saw with a few other devices as well. Phones like the LG G5 and Moto's Z series made a case for modularity, even as Google shelved its own Project Ara.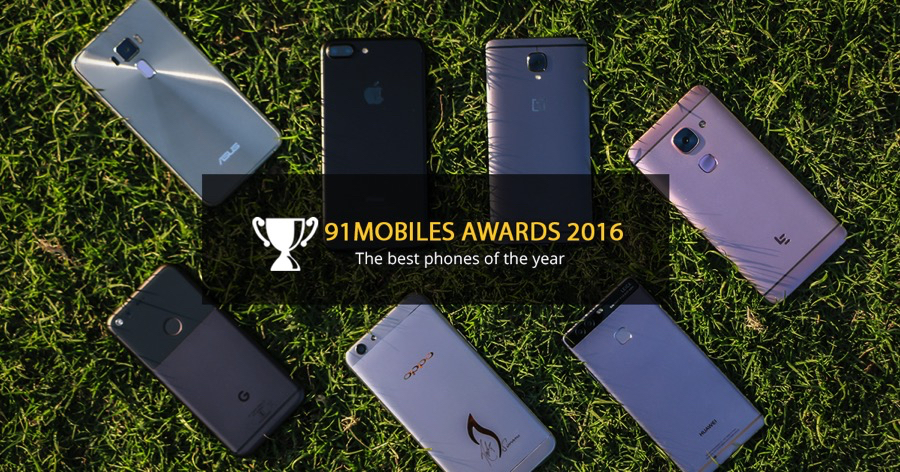 We at 91mobiles had our own favourites among the lot of course, and consumers made their own choices too, both with respects to the models they searched for, and the ones they ultimately bought. Not to mention the ones they lusted after. With 91mobiles Awards, we aim to acknowledge the phones that made a difference – to us, to our readers, and to the world of technology in general. And to ensure we remain unbiased in our selection of winners, we've divided the awards into two segments – a user award based on a reader poll, and jury awards which will select winners based on opinions of, you guessed it, a jury. Our jury this time consists of four industry stalwarts who are well known and highly respected in the world of technology media. Here's an introduction: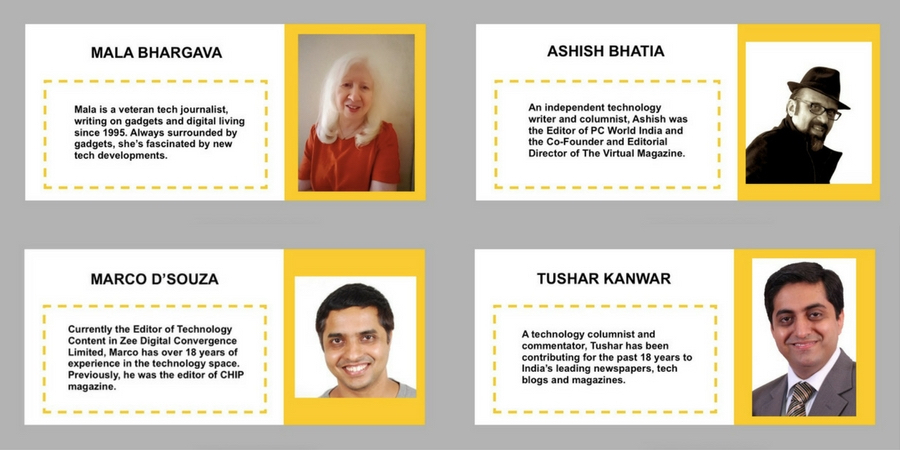 Assisting them would be 91mobiles' Senior Editor Deepak Dhingra, who brings about 17 years' worth of technology media experience. And together, they will shortlist and select winners across six different categories. Here are the various categories:
Sexiest Phone of the Year
Design is an integral part of a device as personal as your smartphone. Flaunting your phone is one way of making a style statement, and this award recognises the best looking, sexiest phone out there.
Camera Phone of the Year
Snappers on phones have come a long way, and the year 2016 brought them dangerously close to DSLRs in terms of capabilities. But which one was really the best? Watch out for this award.
Budget Phone of the Year
India is a price-conscious market and this award recognises the best budget phone out there – a device that doesn't cost the earth, yet makes no compromises as far as capabilities are concerned.
Innovative Phone of the Year
The year saw quite a few innovative smartphones… devices that explored uncharted waters and attempted to take this segment to a totally new level. But the one that really stood out? Wait and watch.
VFM Phone of the Year
Value for money may be an overused term, but the fact is, everyone wants the best bang for their buck. This award acknowledges the phone that offers a lot in terms of the value proposition.
Phone of the Year
The one that rules them all. The 91mobiles Phone of the Year Award will go to the smartphone that, simply put, is the best all-rounder available, and involves no compromises whatsoever.
So sit tight and wait for the results, as the jury members put on their thinking hats and start selecting the smartphones that will eventually find place on the podium. The results will be announced shortly. And if you want to have a say and make sure your favourite phone wins, feel free to cast your vote for the 91mobiles Phone of the Year User's Choice Award, and bag some free goodies in the process too.