"Join us as we spend a day with a smartphone that makes every moment a lot more fun"
Whether you're at work, out with your mates, or enjoying a lazy winter evening at home, your smartphone is your faithful companion. So pick something that can keep up with you – something like the feature-packed, gorgeous Realme U1. Join us on a day out with our favourite new device to see how it holds up.
Wake up, it's a beautiful day
5:00am: The alarm goes off and I spring out of bed. It's way too early to be up but I've promised a neighbour that I'll join him for a bike ride. And of course, as my luck would have it, I seem to have forgotten to put my new phone on charge last night. But hey, look, look – the Realme U1 is still holding enough charge to get by. Even a hectic day at work yesterday doesn't seem to have had much effect on this phone's battery. The massive 3,500mAh cell helps for sure. Not bad, I admit – it feels so liberating to have a device that doesn't ever give you battery anxiety.
Onwards, busy bee
9:15am: I'm out of the door, walking down to the local Metro station. A busy day ahead, and guess what, my favourite metal band have released their comeback album. My Bluetooth headphones are nice but I'm not taking those with me. Why? Well, the Realme U1 is that rare next-gen device that has a 3.5mm port – perfect for my trusty audiophile-grade cans that are good enough for an orchestra conductor to nod approvingly. It's amazing how much you miss a 3.5mm interface at times, but with the U1, that'll never happen.
But I'm loving the Realme U1 even more for another reason – it's slim and ultra-light, which means I can shove it down the pockets of my vintage jeans without looking (and feeling) like I'm carrying a brick.
Leisurely lunch
2:00pm: It's turning out to be a good day – we're starting a new project and to celebrate, there's pizza. Pizza makes everything better, doesn't it? But I'm not able to focus on what should be an immensely satisfying meal as every one of my colleagues who spots my new phone keeps asking me about it.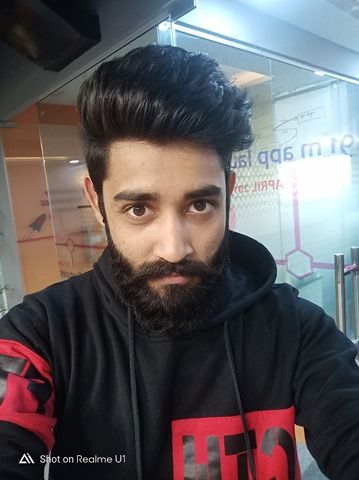 Keep pizza down. Show off the Realme U1 and its sleek, shimmery body with its 2.5D design, the vibrant FHD+ display with its tiny, teardrop-shaped notch. Listening to everyone go "woah, it's gorgeous". Pick up pizza. And repeat as another colleague spots my new phone…. Come on folks, can I please eat my pizza in peace?
Big call with the big boss
4:30pm: I have a couple of calls lined up next. Up first is a video call with a team member in another city. And then I have to speak to my boss who's out of town on a conference. Since it's such good weather, I decide to speak to the team member while relaxing on the office terrace. It's pretty sunny, but I don't have any trouble thanks to a 6.18-inch display that has ample brightness. Time to call the boss soon – can't afford any 'I'm out of charge' mistakes so a quick top-up with the included 2A charger makes sense. Thanks to the quick charge support, a few minutes gives my Realme U1 enough juice for even the longest of boring boss speeches over the phone.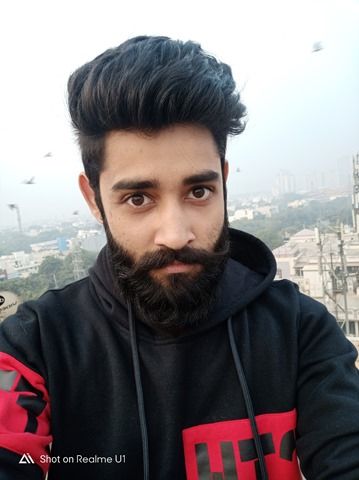 6:00pm: I make my getaway as soon as the clock strikes six – have to meet my old college friends at our favourite bar. It's a long Uber ride – perfect for a spot of gaming. That's where the Realme U1 shines. There's an octa-core Helio P70 processor under the hood that runs super-cool (it's based on a power-efficient 12nm process, if you're into the technical details), the next-gen Mali-G72 GPU, and either 3GB or 4GB of RAM. Remember that we told you about that bright, crisp display? It all adds up to a superb gaming experience.
Party time
7:15pm: Beer time, I tell my pals. But they're more interested in group selfies and 'holding-up-a-pitcher-of-beer' photos. And given that I have the high-res 25MP IMX 576 sensor-toting Realme U1, I was tasked with clicking our selfies. And then there's a dual-camera setup on the rear for excellent low-light shots – which works insanely well even in a dimly-lit pub. There's also a new AI-powered Beauty+ mode tuned for India, along with a Hybrid HDR mode to enhance the images. It's also fun seeing the bokeh in the portraits, and how little noise there is all thanks to 1.8µm pixels and multi-frame noise reduction tech really make a difference.
Late-night binge
12:30am: There's also a dedicated microSD card slot – yup, it's not shared with a secondary SIM – and I also have time to watch one of the downloaded Prime Video shows I've been saving. And I also have a bunch of Netflix shows saved. Frankly, the hardest part isn't the low battery or less storage, but deciding what to watch.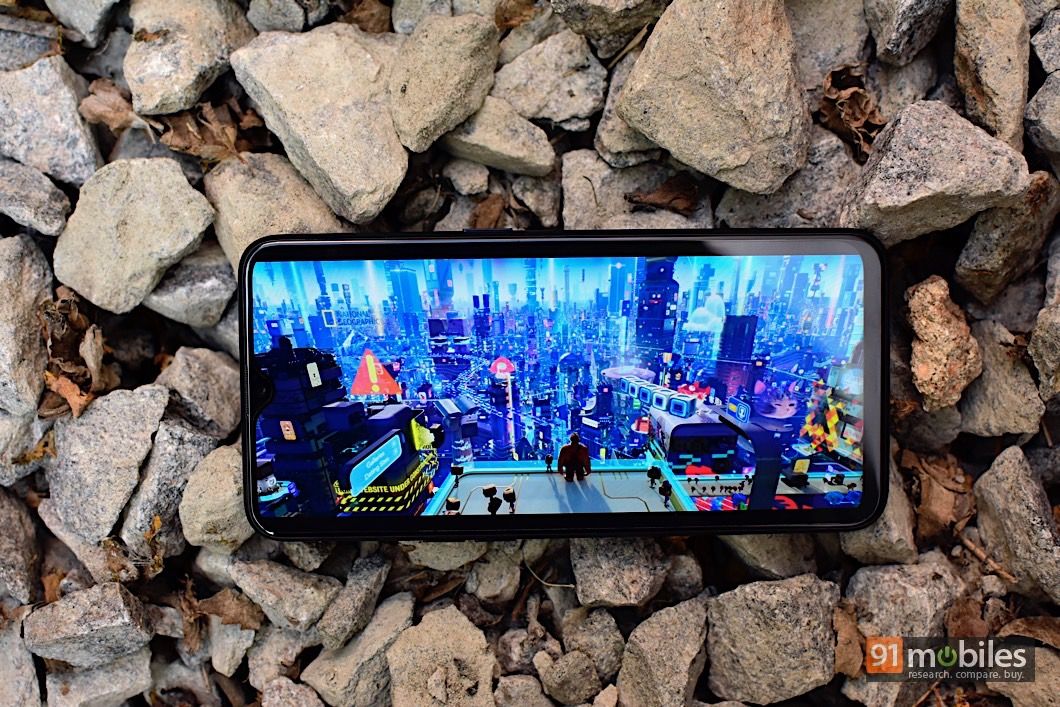 Just a day with the Realme U1 and I'm in love with it – the combination of looks, great design, powerful internals, capable cameras, and a good battery life is impossible to find these days – or so I thought till I got my fav new device. And what makes the phone even more compelling is the fact that it's been priced attractively at Rs 11,999 for the 3GB RAM variant and Rs 14,499 for the 4GB RAM model.