"With Pantone-validated displays and powerful specs, the ConceptD 3 duo are targeted at YouTubers and graphic designers who are looking for an option that won't need them to break the bank"
Earlier this year in April, Acer introduced a new range of laptops – ConceptD – which were aimed at professional video editors, graphics designers, etc. And at IFA 2019, the brand expanded the lineup in a big way. Not only did it introduce the 'Pro' models in the range, but it also announced the most affordable device in the series, the ConceptD 3. I managed to spend some time with the Acer ConceptD 3 and its Pro variant, the ConceptD 3 Pro, and here's how I'll sum up my experience.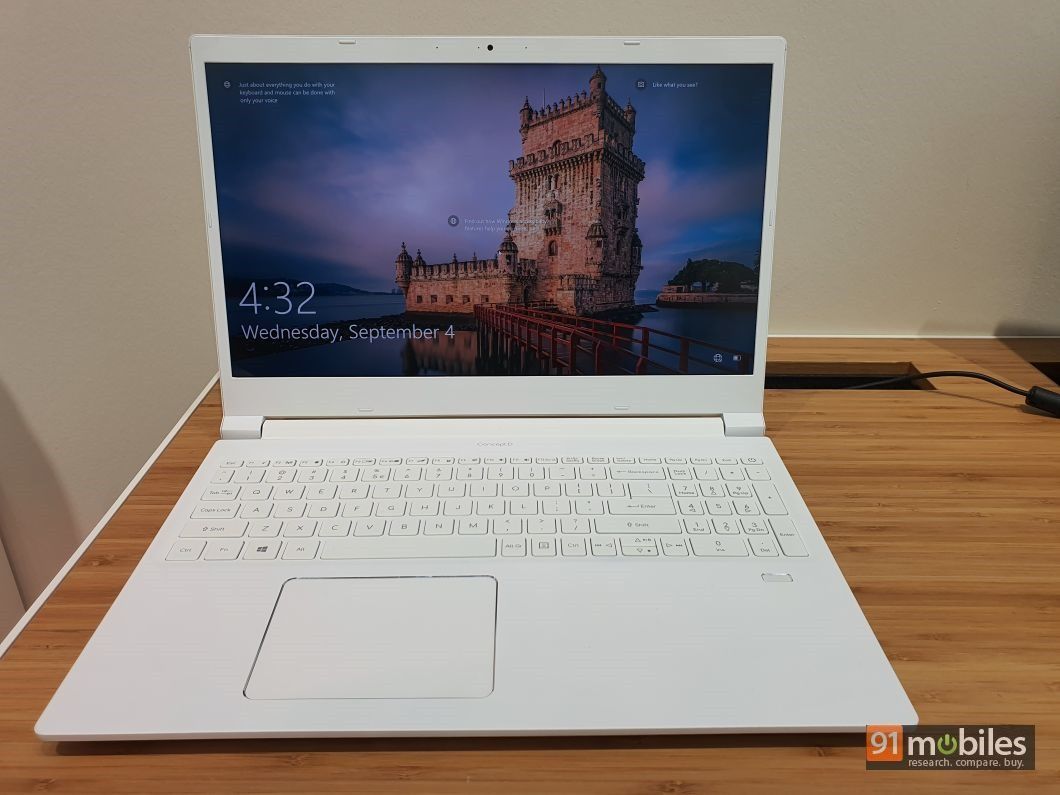 Both the Acer ConceptD3 and D3 Pro share quite a few features and differ mainly in the graphics department, so I'll be talking about both of them together and highlight differences wherever necessary.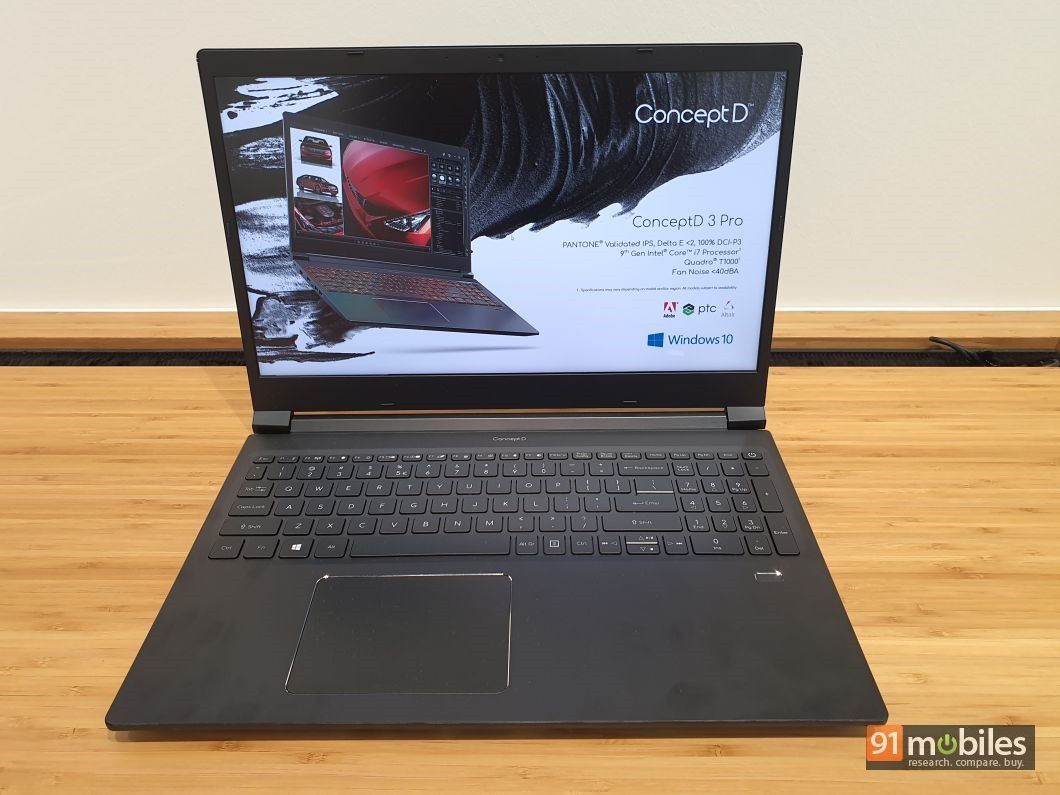 Acer's ConceptD3 and D3 Pro feature 15.6-inch displays, and hence are able to offer a fine balance between large screen real estate and are still portable enough to be carried around in a backpack. That said, due to their hardware, they are slightly on the heavier side at 2.35kg.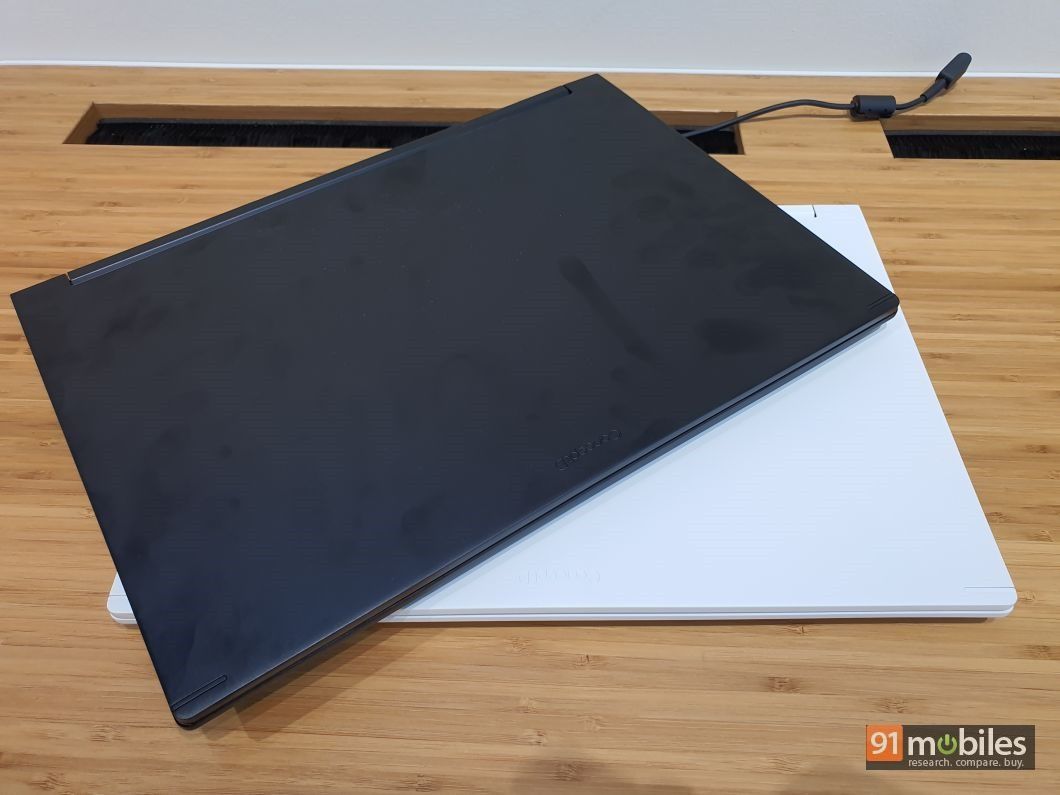 The devices are available in white and black colourways, and I was able to check out both of them as the ConceptD 3 demo unit was white, whereas the ConceptD 3 featured black hue. The white paint job looks quite attractive, and thanks to a matte finish, also manages to keep fingerprints and smudges at bay, unlike the black colour. Having said that, both the laptops are quite durable, and there was no flex whatsoever in the keyboard region, though as usual with Acer devices, the screen isn't exactly strong.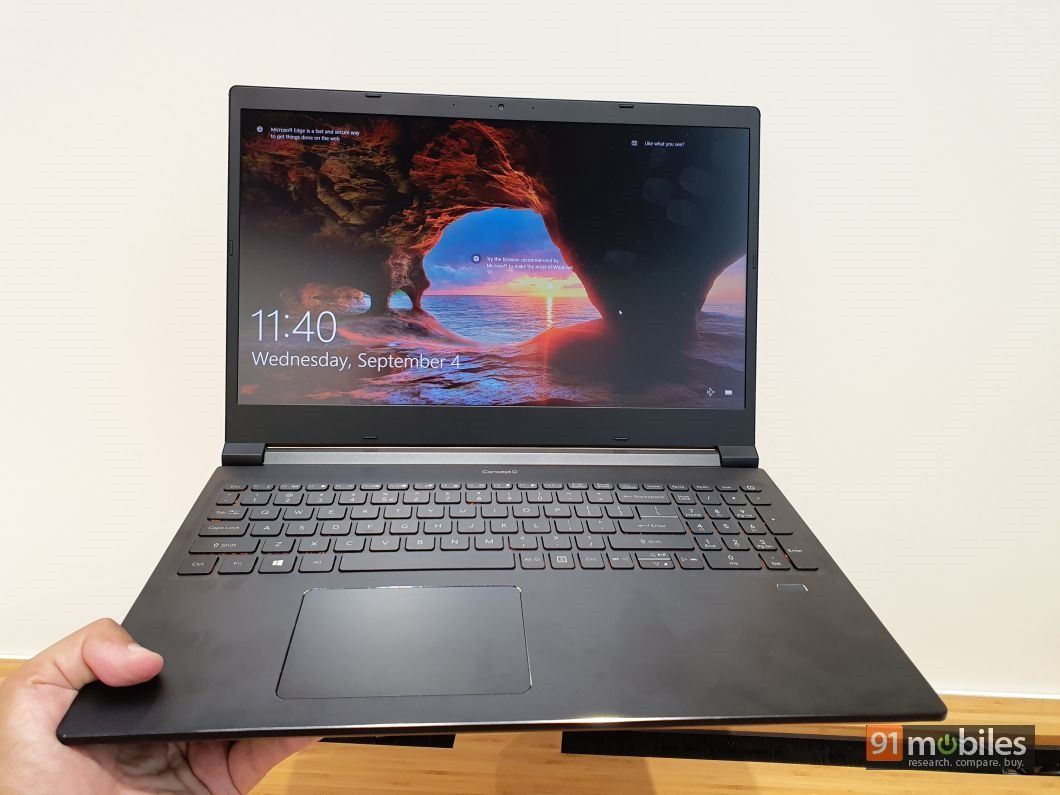 Interestingly these machines differ in their keyboards. While the ConceptD 3 comes with a recessed keyboard, the Acer ConceptD 3 Pro has a conventional keyboard. Sadly that means that typing on the former isn't easy, as you don't get feedback and hence it's not accurate or fast, though I enjoyed typing on the Pro version. The trackpads – even though they're not aligned in the centre on both devices – worked quite well. The siblings also feature fingerprint sensors to allow you to quickly authenticate yourself via Windows Hello.
For I/O, you get a good assortment of ports as you get two USB Type-A sockets, a Type-C port, an HDMI port, an Ethernet port and a lock port on the left spine. At the right, you'll find the 3.5mm audio port, one more Type-A port and a charging socket.
Hardware-wise, the Acer ConceptD 3 and ConceptD 3 Pro come with 9th-gen Intel Core i5 or i7 processors, which is accompanied by up to 32GB DDR4 RAM. On the storage side of things, the duo offers up to 1TB SSD as well as 1TB HDD. The company also claims that both the laptops ensure that noise levels are kept to the minimum (<40db).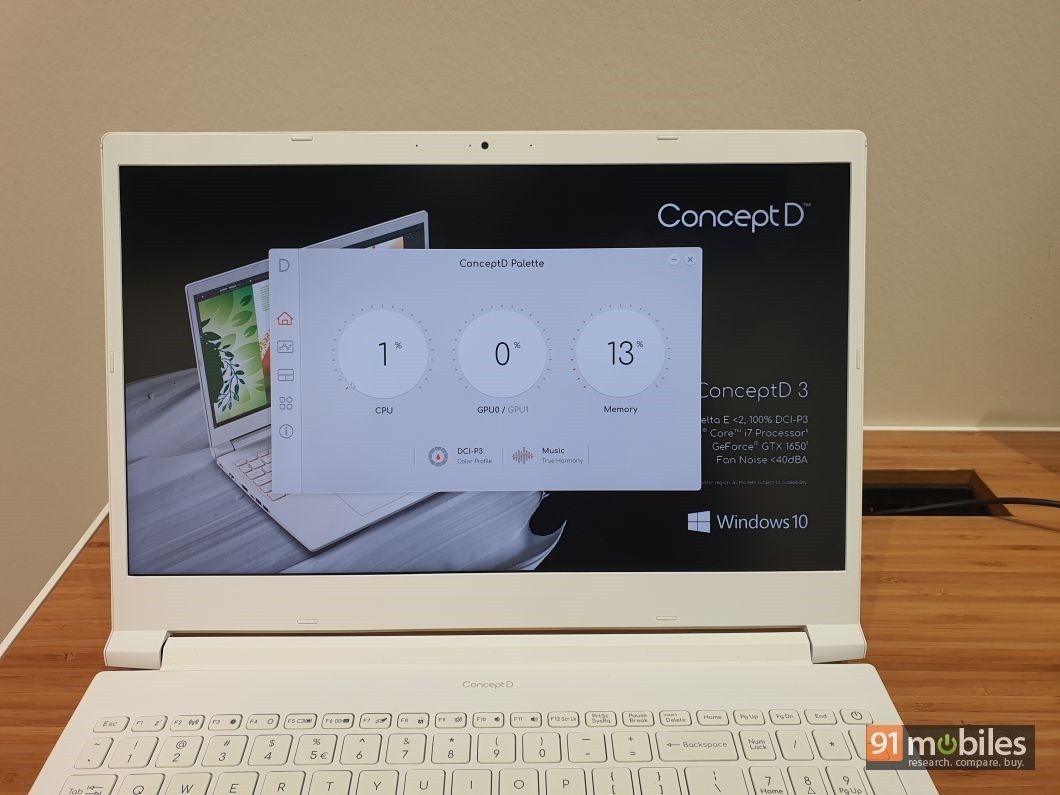 Now you must be wondering how the ConceptD 3 and ConceptD 3 Pro target professionals? Well, their 15.6-inch, 1080p panels are Pantone-validated and cover 100 percent of the DCI-P3 colour gamut. They also offer maximum brightness of 300 nits. To ensure smooth graphics, the Pro model ships with workstation-class NVIDIA Quadro T1000 GPU. The ConceptD 3 however, ships with the GTX 1050 or GTX 1650 GPUs, which are available on regular laptops too.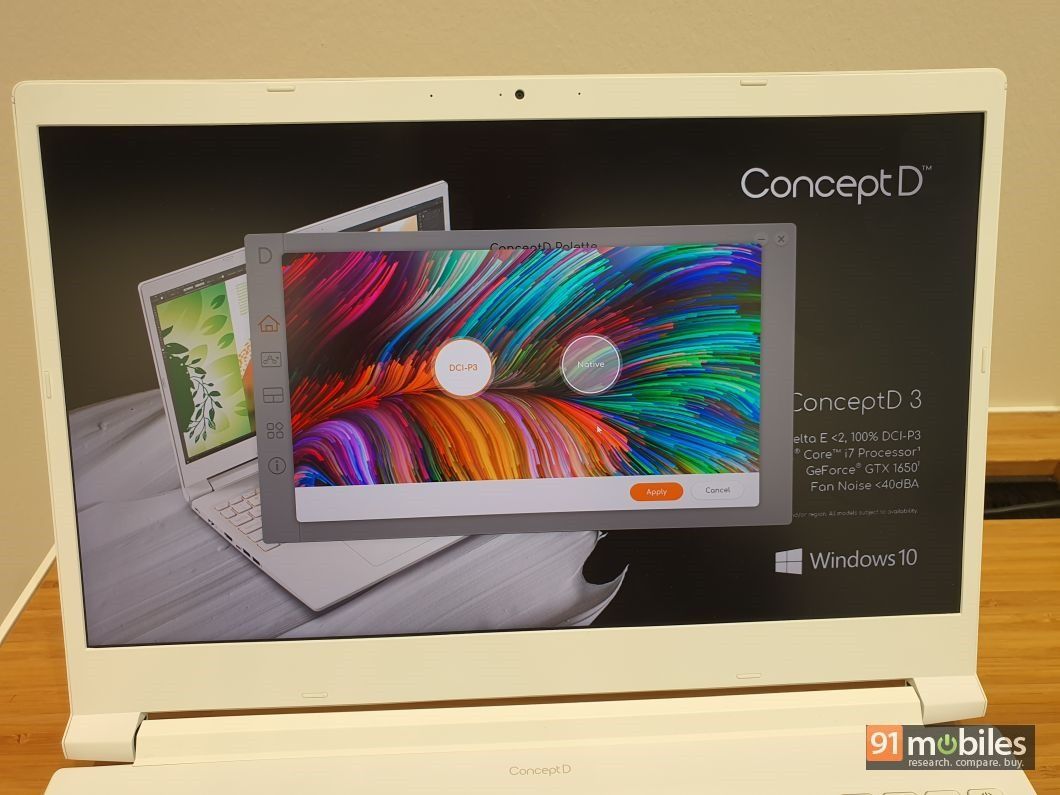 The laptops ship with Windows 10 Home and there's barely any bloatware preinstalled. You do get ConceptD Palette, which acts as a one-stop gateway to take stock of system's utilisation as well as changing colour gamut, among other things.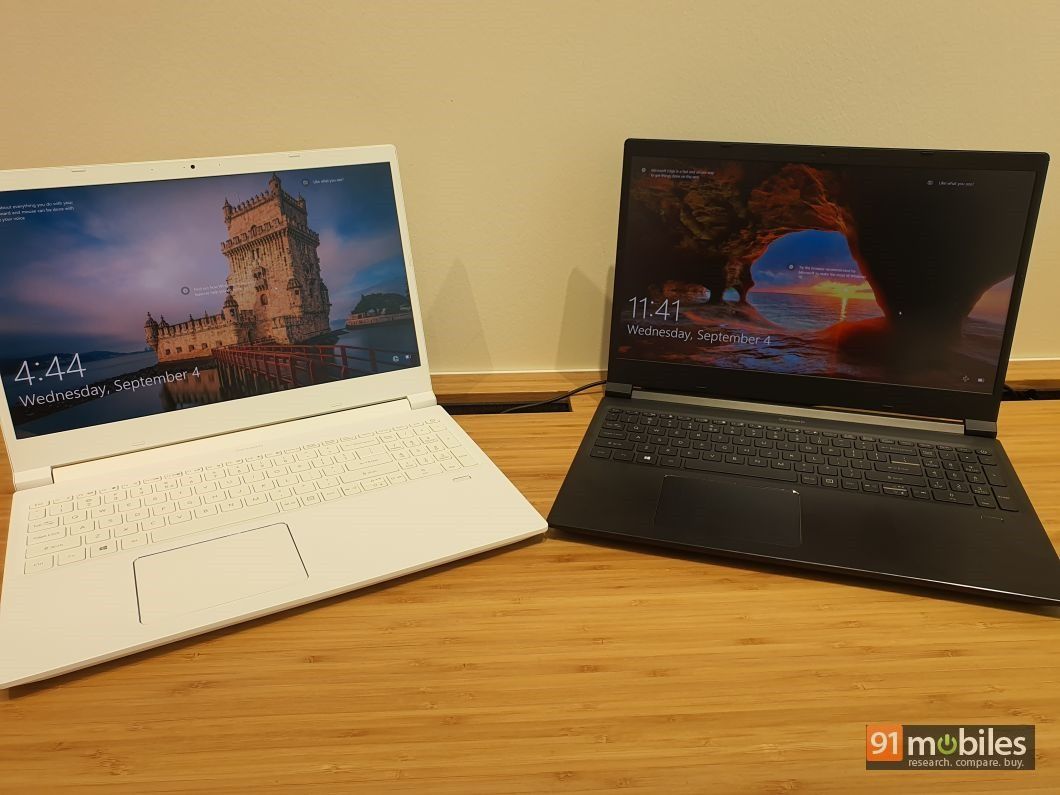 It's commendable that Acer is now trying to expand its target audience by unveiling lower-priced laptops in its lineups. The Acer Predator Triton 300 (first impressions) is a great example of that and so is the ConceptD 3 and ConceptD 3 Pro. Both the devices will be making their way to India in the next couple of months. Sadly, we don't know their pricing, which would be important to understand if it's worth the cost difference for a professional user to opt for them.
Disclosure: this writer is attending IFA 2019 in Berlin on Acer India's invitation