Highlights
AMD Ryzen 5 a good choice for customers looking for entry-level and mid-range laptops

The processor is well known for overall performance
AMD Ryzen 5 laptops these days are giving Intel-powered machines a run for their money. The laptops are quietly gaining popularity amongst the buyers, all thanks to the processor. The mid-range AMD Ryzen 5 processor with Zen microarchitecture and 14nm process has impressed many with its processing power and multi-threading tasks that are often considered better than the Intel Core i5 processors. It's said to be a good choice for entry- and mid-level users, interested in browsing, multi-tasking, and gaming every now and then. If you want to get your hands on a laptop running on AMD Ryzen 5 CPU, there are some strong options out there. We've used our expertise to find the best affordable AMD Ryzen 5 laptops in the market right now.
Also read: 5 most affordable Intel Core i5 laptops with 8GB RAM in India
List of affordable AMD Ryzen 5 laptops in India
| | |
| --- | --- |
| AMD RYZEN 5 LAPTOPS | PRICE |
| Avita Pura | Rs 32,990 |
| ASUS VivoBook 14 | Rs 38,159 |
| Honor MagicBook 15 | Rs 42,990 |
| HP 15s | Rs 43,990 |
| Lenovo Ideapad 330 | Rs 45,000 |
1. Avita Pura – Rs 32,990
Highlights

Lightweight (1.34kgs)
512GB SSD storage
Most affordable AMD Ryzen 5 option
The Avita Pura laptop rocks the quad-core AMD Ryzen 5 chipset under the hood, paired with AMD Radeon Vega 8 GPU and 8GB RAM + 512GB SSD storage. The laptop has a 14-inch screen that has FHD resolution and a fair amount of bezels surrounding it. There is a built-in webcam as well for video chats.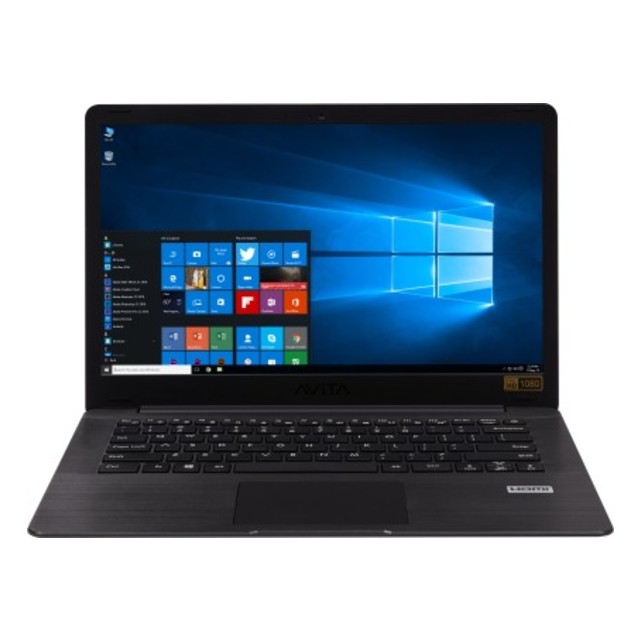 Other specifications of the affordable AMD Ryzen 5 notebook include a tenkeyless keyboard (not backlit), up to 8 hours of battery back, dual speakers, and standard connectivity ports such as USB Type-A, Type-C, and HDMI. The Avita Pura is retailing in India with a sticker price of Rs 32,990.
2. ASUS Vivobook 14 – Rs 38,159
Highlights

87 percent screen-to-body ratio
Fingerprint scanner
Dual speakers
The Vivobook 14 comes with both Intel Core i5 and AMD Ryzen 5 models. The former is selling in India north of Rs 50,000, while the AMD Ryzen 5 is available via Amazon.in at just Rs 38,159. The specifications of both models remain pretty much the same. The ASUS Vivobook 14 features a 14-inch display FHD display with 87 percent screen-to-body ratio. It's also equipped with a fingerprint scanner for security and 8GB of RAM. On the storage front; however, it only gets a 256GB SSD storage – there is no 1TB HDD storage onboard.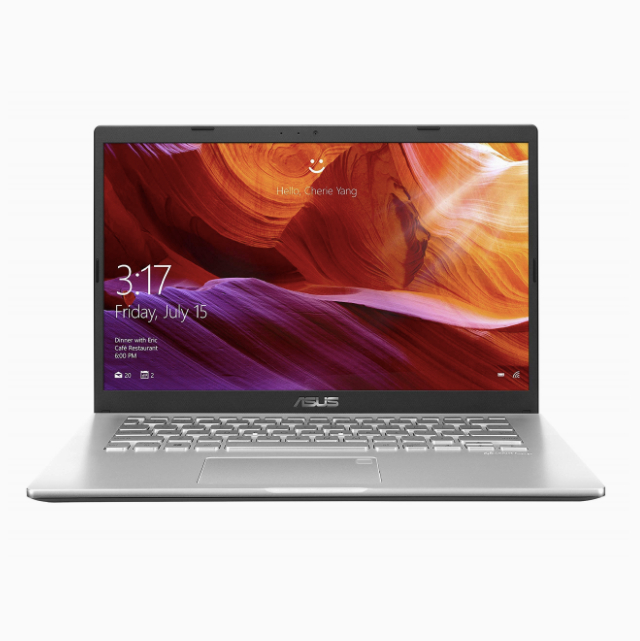 The laptop is rated to last up to 6 hours on a single charge. Chiclet keyboard, microSD card reader, USB Type-C, USB Type-A, HDMI, Wi-Fi, and Bluetooth v4.2 are also part of the package.
3. Honor MagicBook 15 – Rs 42,990
Highlights

Stylish
Fingerprint reader
Hidden webcam
The Honor MagicBook 15 is among the best AMD Ryzen 5 laptops in India. The notebook can sway you with its looks. It has got a modern bezel-less design with a tall 15.6-inch FHD display for immersive viewing experience and a MacBook Air-inspired keyboard. The Honor MagicBook 15 has a pop-up webcam and fingerprint reader atop the power button.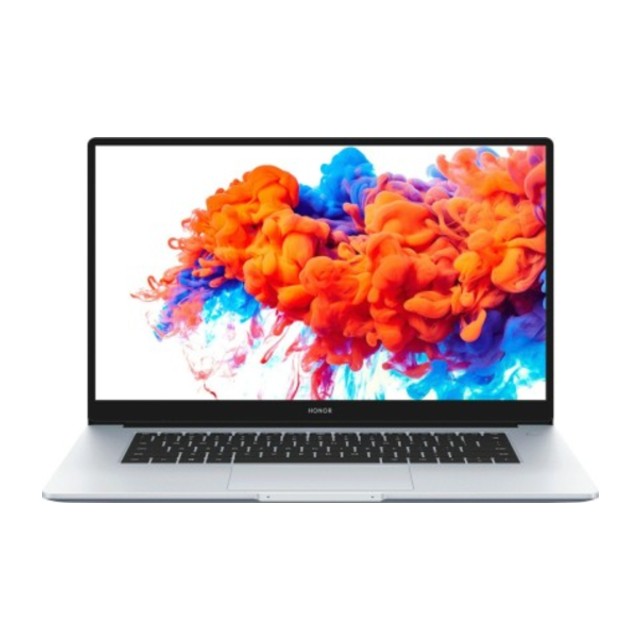 The notebook is shipped with a large trackpad, 65W fast charging, 256GB SSD storage, 8GB RAM, and dual speakers. In terms of connectivity, the laptop packs USB Type-A, Type-C, and HDMI ports along with Wi-Fi and Bluetooth v5.0 for wireless pairing. Honor claims that the MagicBook 15 can last up to 6.6 hours on a single charge. The laptop will be available soon on Flipkart with a starting price of Rs 42,990.
4. HP 15s – Rs 43,990
Highlights

1TB storage
Micro-edge bezel design
Full-size keyboard with Numpad
HP 15s is a great affordable AMD Ryzon 5 laptop for those looking for at least 1TB storage onboard. The laptop has an old-school hard dist drive under the hood. It may not be as fast as the SSD storage but is capable to store enough data. The laptop sports a 15.6-inch display that bears FHD resolution and micro-edges from the sides. There is a webcam atop the screen and a full-size keyboard with a dedicated Numpad. The connectivity options remain the same as the Honor MagicBook 15 except for the additional Ethernet port.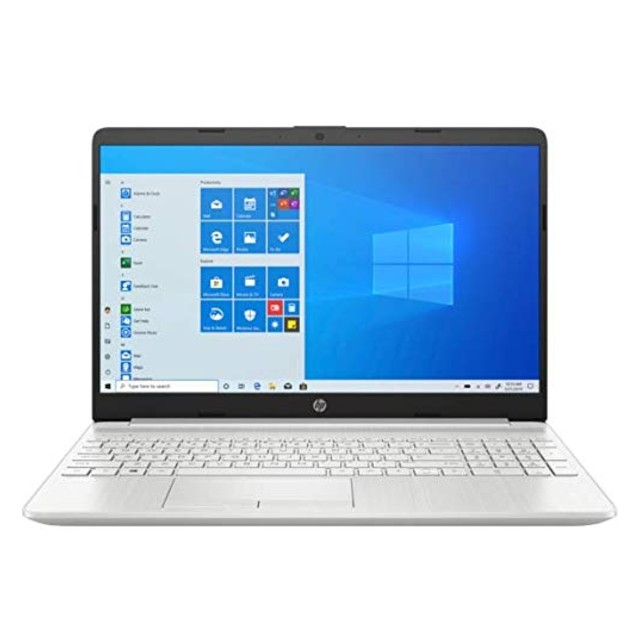 The HP 15s AMD Ryzen 5 version price in India starts Rs 43,990.
5. Lenovo Ideapad 330 – Rs 45,000
Highlights

Dolby Audio
1TB storage
180-degree rotatable hinge
The Lenovo Ideapad 330 has a lot in common with the HP 15s laptop. The Lenovo offering also comes in 15.6-inch size and sports FHD screen, 1TB HDD storage, and a full-size keyboard. The AMD Ryzen 5 ticking at Lenovo Ideapad 330 laptop, however, is paired with 4GB RAM instead of 8GB.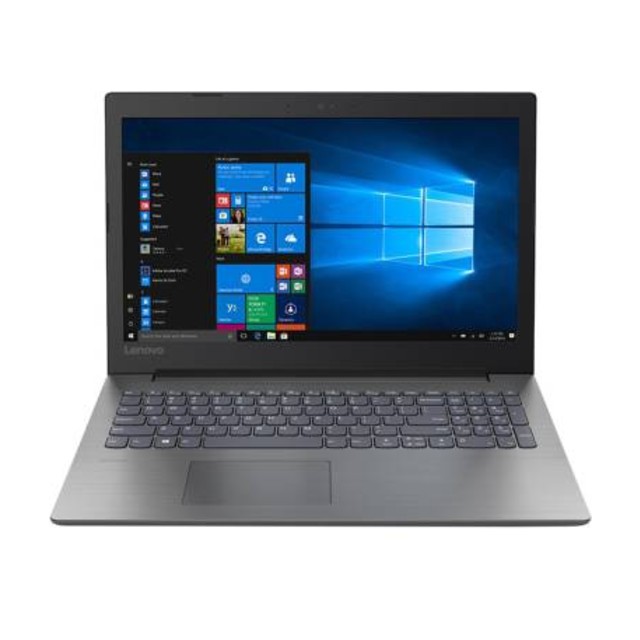 That said, you do get better sound support with the laptop and a hinge that can rotate up to 180-degree. The Lenovo Ideapad 330 is selling in India at Rs 45,000.