"One of the biggest design change on the AirPods Pro comes in the form of flexible ear tips, which have never been used in earphones by Apple before this product."
The rumours and leaks had been going around for some time but today, Apple has finally announced the all-new AirPods Pro with support for active noise cancellation, a feature that was notably missing from the earlier generations of the most popular wireless earphones in the world. Although Apple is one of the most conservative brands when it comes to change in design and it usually takes the Cupertino-based company years to implement even slight changes in aesthetics and form factor, the new AirPods Pro wireless earphones come with a completely refreshed design. In the brand's own words the AirPods Pro comes with "superior, immersive sound in an all-new lightweight, in-ear design."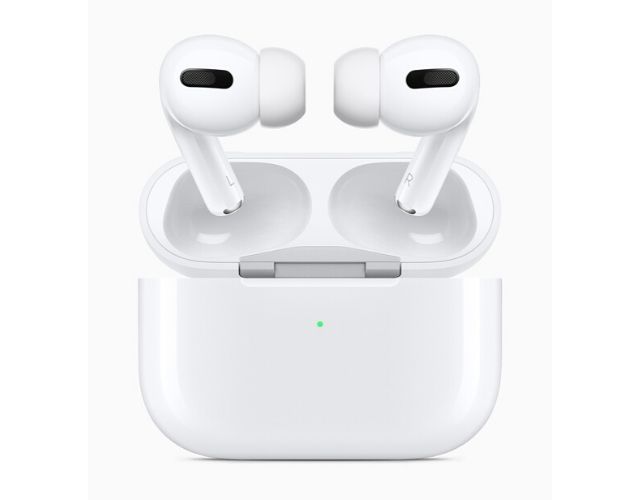 One of the biggest design change comes in the form of flexible ear tips, which have never been used in earphones by the brand before this product. The new earphones from the company come with three different sizes of soft, flexible silicone ear tips. Apple has mentioned that there is an 'Ear Tip Fit Test' that will help users to get the best audio experience from AirPods Pro by testing the quality of the seal and identifying the best ear tip size for them.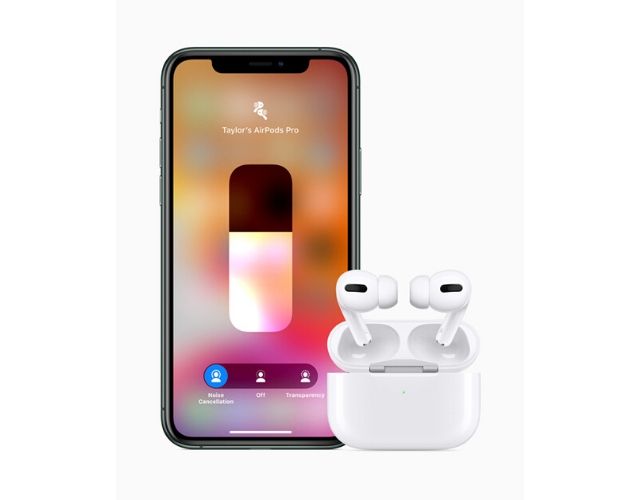 If you are among those who prefer to hear what is happening around them while listening to music, you can choose to switch to the 'Transparency Mode'. In order to switch from the active noise cancellation to the Transparency Mode, users will have to use the force sensor on the stem. "The force sensor also makes it easy to play, pause or skip tracks, and answer or hang up phone calls. Users can also press on the volume slider in Control Center on iPhone and iPad to control settings, or on Apple Watch by tapping on the AirPlay icon while music is playing."
The AirPods Pro come with the brand's own H1 chip and have been claimed to offer up to five hours of listening time, which is the same as the regular AirPods. However, In Active Noise Cancellation mode, the AirPods Pro deliver up to four and a half hours of listening time and up to three and a half hours of talk time on a single charge.
Coming to the pricing and availability, the AirPods Pro earphones have been priced by the brand at Rs 24,900 in India and will be made available from October 30th, which is the same date as the US release.