"The Airtel 6-month advance rental plans are priced at Rs 2,400 and Rs 3,600 and offer subscribers 50GB and 100GB data per month, respectively"
Airtel continues to challenge Jio and its low-cost services in a bid to regain supremacy on the competitive Indian smartphone market. The telecom operator has now set its sights on the small but growing hardware market of 4G hotspot devices, which is dominated by the JioFi 4G pocket router. Now, Airtel is said to be offering its 4G hotspot devices for free to subscribers of the 6-month plans. The plans have also been revised and now offer as much as 500 percent more data at the same prices.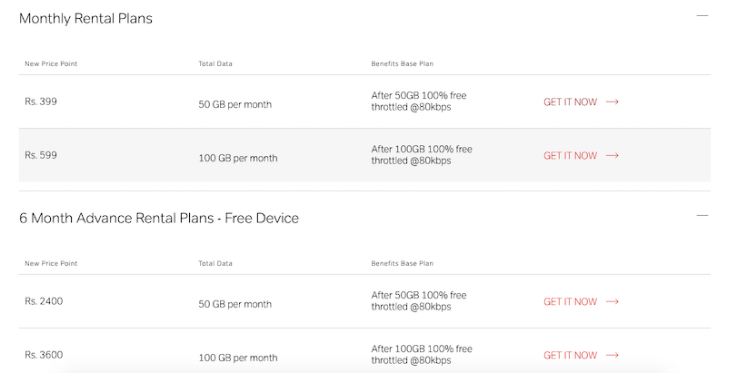 The Airtel 4G hotspot device is priced at Rs 999, but can be availed free with the Rs 2,400 and Rs 3,600 plans. These plans provide users with 50GB and 100GB data per month for the billing period; once the high-speed data is exhausted, the internet speed will go down to 80kbps. Interestingly, the monthly plans for Airtel 4G hotspot are priced roughly the same as the 6-month plans, when averaged out. Customers can go for either the Rs 399 plan with 50GB data or the Rs 599 plan with 100GB data.
Airtel 4G hotspot devices can connect with up to 10 devices at the same time and are useful for those with too many devices on the go. The JioFi has similar features but subscribers get more benefits thanks to the operator's range of free content and services suite for all users.