"The new Airtel International roaming packs offer real-time usage tracking via the Airtel Thanks app"
Bharti Airtel has announced new International roaming packs for its customers. The new packs offer great value for customers who are travelling to foreign countries. Instead of purchasing a foreign SIM and paying a lot more money, customers can simply use their existing Airtel connection while roaming. The telco has launched two Travel Basics packs, which are meant for prepaid customers. It has also announced a Travel Unlimited pack that can be used by both postpaid and prepaid users. However, this pack isn't available yet, but should be released very soon.
Airtel Rs 799 and Rs 1,199 Travel Basics plans
There are two Travel Basics packs available for prepaid Airtel users. The Rs 1,199 Airtel pack offers 1GB of data, 100 mins of incoming/outgoing calls to India or other host country, and also includes 100 SMS. This pack is valid for a duration of 30 days. Then there's the Rs 799 pack, which does not include any data, but does offer 100 mins of incoming/outgoing calls to India, and unlimited incoming SMS. This plan also has a validity period of 30 days.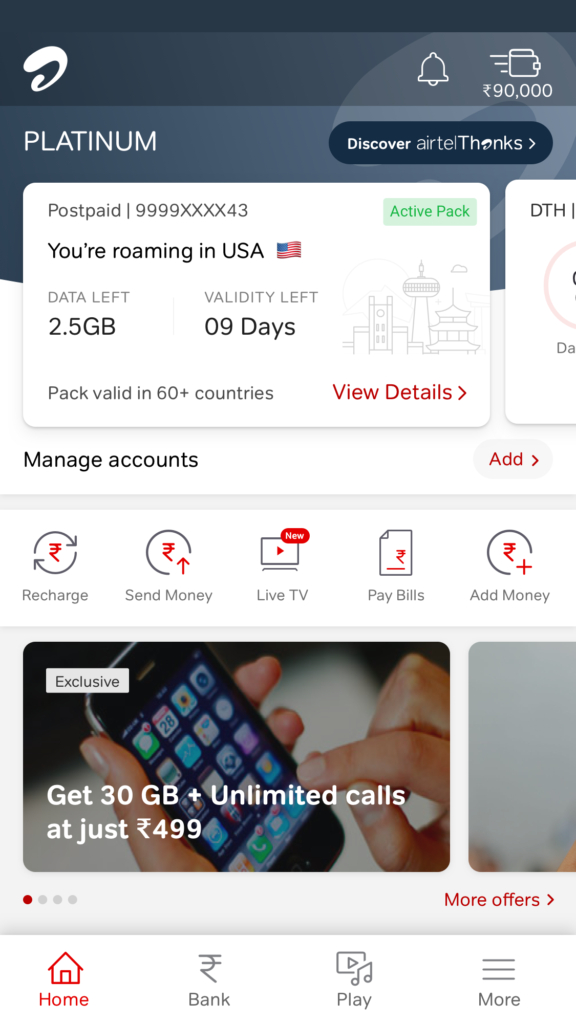 Airtel Rs 4,999 Travel Unlimited plan
Coming to the Travel Unlimited plan for both postpaid and prepaid users, which is priced at Rs 4,999. This plan is meant for users who want access to data at all times. It offers 1GB data per day, unlimited incoming calls, and 500 mins of outgoing calls. The pack also includes unlimited incoming SMS. However, the validity of this plan is only 10 days, which makes it a pretty expensive roaming plan.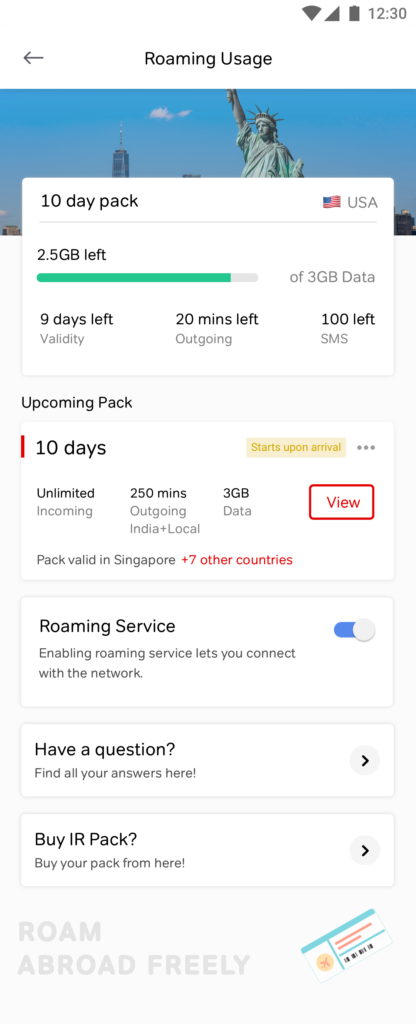 All of the above plans can be easily tracked using the Airtel Thanks app. Users will be able to enable/disable the International roaming service with a single touch, and can also pre-book IR packs up to 30 days before travel date. The app will allow users to track their usage in real time, and let them know how much data has been used. Once all the data has been consumed, Airtel will bar data services so there is no unwanted usage or extra charges, and users can top-up to get more data. The new plans support a lot of new countries, which should help the Indian traveller.