"Airtel's Wi-Fi calling service now works on any broadband network much like Jio Wi-Fi calling feature"
Airtel Wi-Fi calling functionality was launched in December 2019 in Delhi-NCR region and is slowly expanding to most cities in the country. The service was initially only limited to Airtel Xstream Fiber home broadband. However, that changes now as Airtel Wi-Fi calling will now work on any broadband ISP and Wi-Fi hotspots, as confirmed on its site. Interestingly, Airtel's move to offer Wi-Fi calling on any network comes soon after Jio Wi-Fi calling was launched, which also allow users to make VoWiFi calls on any broadband network. Since the launch of Airtel Wi-Fi calling, the feature has amassed one million users. The Airtel's Wi-Fi calling service is now available in UP (East), UP (West), Kerala, Gujarat, Haryana, Madhya Pradesh, Maharashtra, and Punjab.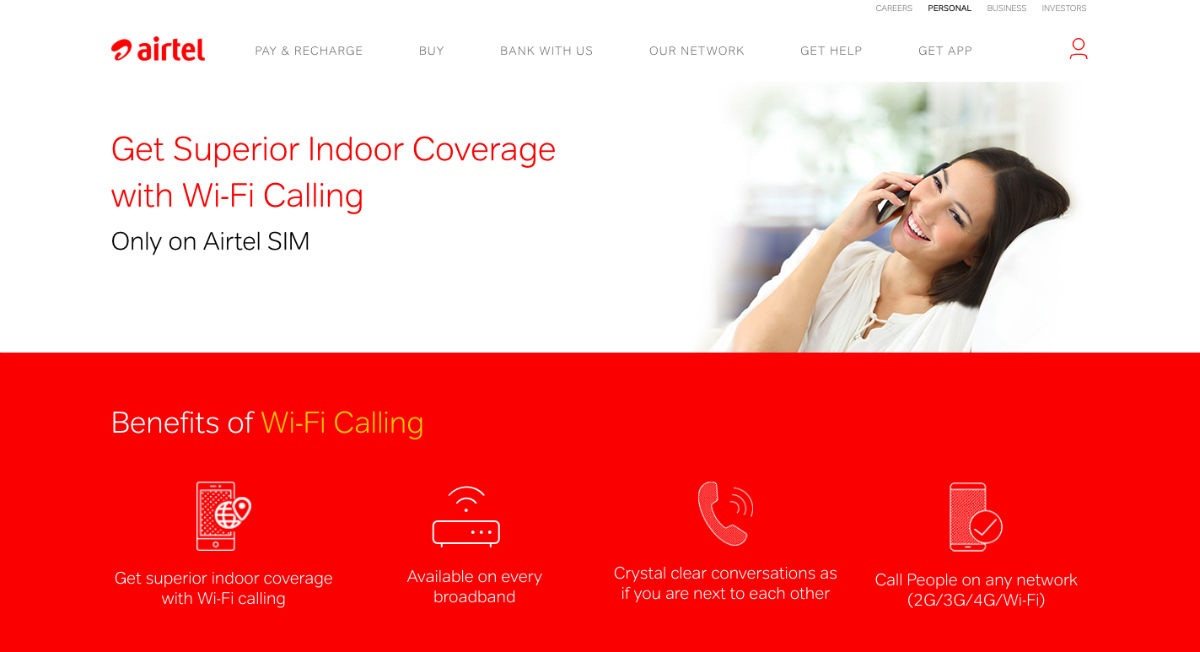 With Airtel Wi-Fi calling now being accessible on all Wi-Fi networks, users can leverage the service and make voice calls at no additional cost. As with Jio, one doesn't need to have a special tariff to use Wi-Fi calling from your compatible smartphone. Airtel has also expanded the list of supported phones, and the feature can be enabled from Connections on Android or Cellular tab on iOS devices.
Airtel Wi-Fi calling is compatible with Samsung Galaxy S10-series, Galaxy M20, Galaxy J6, Galaxy On6, Galaxy M30s, Galaxy A10s, Galaxy A50s, and Galaxy Note 9. Apple iPhone 6s and later, including the latest iPhone 11-series, OnePlus 6, OnePlus 6T, OnePlus 7, OnePlus 7 Pro, OnePlus 7T, OnePlus 7T Pro, POCO F1, Redmi K20, Redmi K20 Pro, Redmi 7A, Redmi Note 7 Pro, Redmi Y3, Redmi 7. Airtel is also said to be working with significant smartphone brands to enable Wi-Fi calling feature.