"Aisen 5.1 Channel Speaker features DTS encoding technology that makes every little beat loud and clear almost like 3-D sound effects."
The popular home-grown Consumer Durables Brand, Aisen has launched a Channel Speaker that is claimed to give a heart throbbing cinematic experience in the home. The 5.1 Channel Speaker is codenamed as 'A15UFB502′ and it can be grabbed from the e-commerce portals across the country.
As per the brand, the speakers come with a glossy finish in a plush look along with a unique LED configuration that give it a vibrant look. In addition to this, it is claimed to cover all aspects of advanced acoustic technology to deliver powerful audio. It is fitted with subwoofer and front firing woofer along with audio crossovers that can offer bold, exotic sound and enhance the music experience of the listener.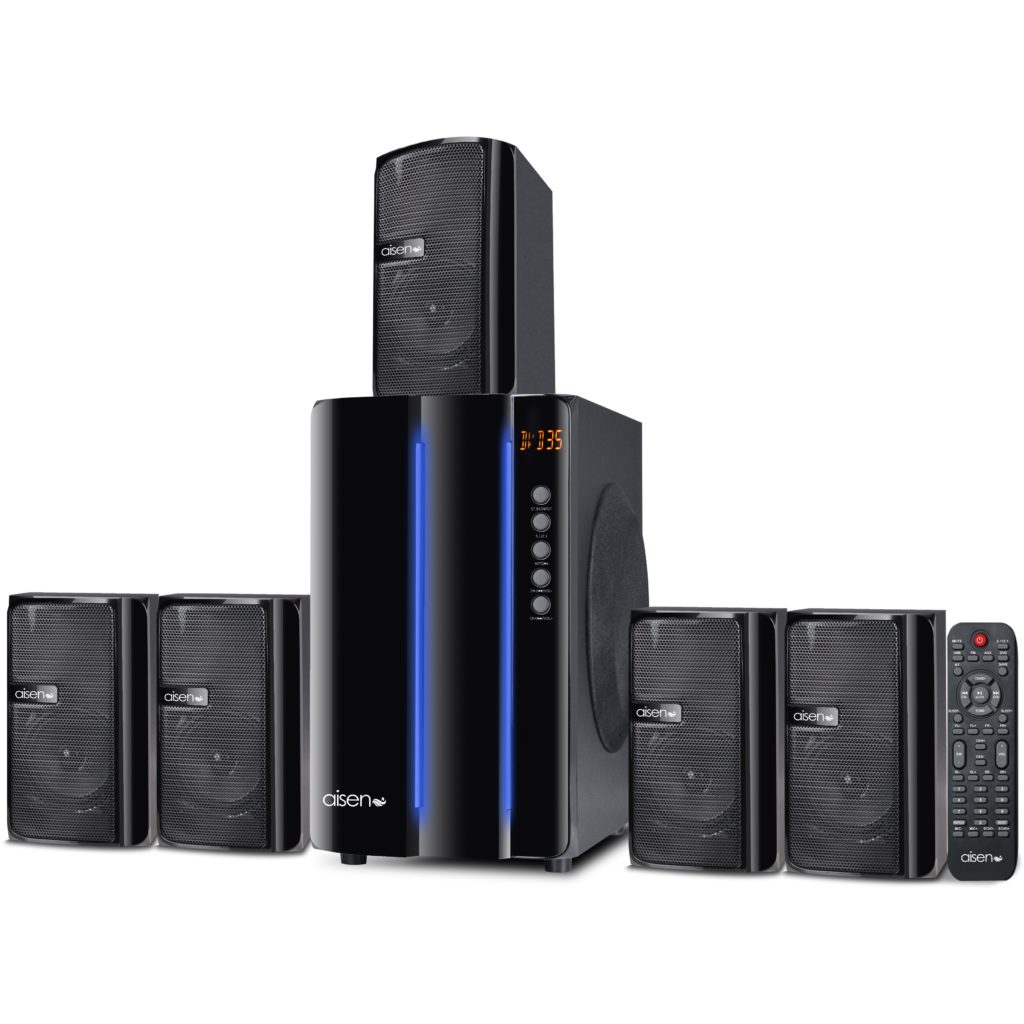 The inclusion of DTS technology of this channel speaker can ensure the little beats more clear and audible. The brand has claimed that the speaker is efficient in generating high volumes of sound from its 3-way small dimension and is also capable to simultaneously manage flare-up action scenes with almost no distortion even at the highest sound levels.
As for the connectivity, the 5.1 Home Theatre Channel Speaker supports Bluetooth, USB, Micro SD slots and pre-set FM radio stations. It is also paired with a remote control function, which makes the system more convenient and easy for use. The 5.1 Channel Speakers also offer separate volume and bass levels control with full customisability that can enhance the audio experience. Moreover, it is combined with 155W RWS that can successfully deliver audio at the output end.
The 5.1 Channel Speaker is available with a price tag of Rs 6,990 in all the leading retail stores including Value Plus, Sony Mony and it can be also bought from e-commerce portal.