"Amazon Echo Auto brings the convenience of voice and the power of Alexa inside your car"
Amazon Echo Auto has been launched in India. It's a hands-free device that lets you control your car's multimedia via voice commands. The Echo Auto has built-in Alexa, Amazon's AI voice assistant, far-field technology, and as many as eight microphones to hear you even in noisy traffic conditions. The accessory designed exclusively for cars is capable of playing music, make calls, send messages, set reminders, listen to audiobooks, get the latest sports or news updates, and more with simple voice commands. Amazon Echo Auto price in India is set at Rs 4,999. The device is available for pre-order on Amazon.in starting today, with its sale start from January 15th.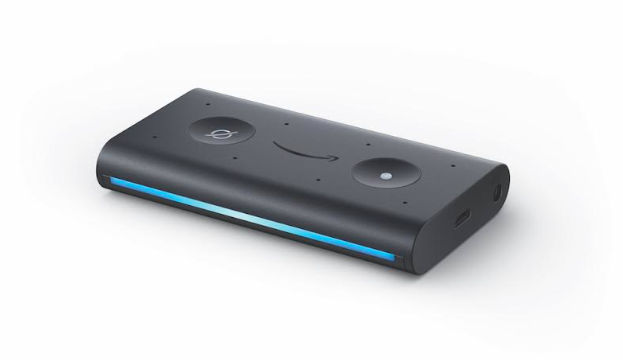 "Customers in India tell us they want to take Alexa with them everywhere they go, and we're delighted to offer them an easy way to add Alexa to the car they already own", said Parag Gupta Head of Amazon Devices India. "Enjoy ad-free music with no breaks or RJ talks, listen to that unfinished audiobook on-the-go, or make calls without the distraction of looking at your smartphone by using simple voice commands. We cannot wait to see how customers in India take Alexa on the road."
As far as the specifications go, the Amazon Echo Auto is driven by your car's 12V charging socket or USB port. The accessory connects to your car stereo system for audio playback using a 3.5 mm auxiliary cable or Bluetooth connection. One needs to pair Echo Dot with a smartphone via Alexa app to activate Alexa, and it uses your existing data plan to stream your favourite music, make a call or send messages to your phone contacts, and more.
"You can also control smart home appliances with the Amazon Echo Dot," the company said in a press release. As for privacy, the accessory is said to feature multiple layers of privacy protections, including a mic on/ off button that electronically disconnects the microphones and control over their voice recordings— with the ability to view, hear, and delete utterances at Alexa Privacy Settings or in the Alexa app, at any time.