"It is noteworthy that the screen mirroring support was discontinued with the arrival of Fire OS 6 on Fire TV Stick 3"
Amazon has brought a Fire OS update version 6.2.6.3 for the Fire TV Stick 4K, which marks the arrival of the display mirroring provided on the 4K streaming device. This means any smartphone, tablet or Windows device with Miracast can now cast content to the larger screen of the TV. The new update has already started to roll out, though there are no details officially provided in the form of a changelog.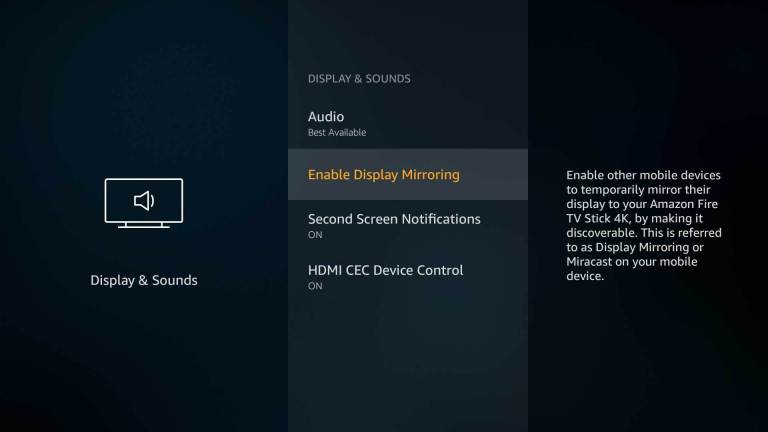 It is worth noting that the screen mirroring support was provided on the earlier Fire TV Stick models but was discontinued the arrival of Fire OS 6 on the Fire TV Stick 3. In order to use the new feature, Fire TV Stick 4K users will be required to simply enable Display Mirroring from the Settings menu.
The easiest way to enable the screen mirroring is to use the shortcut menu provided by the Fire TV Stick. By holding the home button on the remote, the user can get the shortcut button and it would work even if you are in any third party app. Screen mirroring can also be enabled from the Fire TV Stick settings menu, by simply navigating to the Settings and selecting Display and Sound and then scrolling to the new "Enable Screen Mirroring" option. One it is enabled, a message would pop up to inform that the screen mirroring is waiting to be connected, which can be cancelled if the user presses any button during the session.