"As of now, the service is available between 6 AM to midnight for select PIN codes in Bengaluru"
Amazon users in Bengaluru can now order fresh food and groceries from the Amazon Fresh Store on Amazon India. The online retailer has launched the Amazon Fresh Store service in Bengaluru, India, which can provide 2-hour deliveries to select PIN codes in the city. The deliveries are done through the Prime Now service and are available between 6 a.m. and midnight. Customers can head over to the Amazon India website and look for fresh produce within the Fresh section. The service will also be available soon in Delhi, Hyderabad, and Mumbai.
The Amazon fresh food and grocery delivery service was first started in Seattle in 2007. In India, the company used to deliver groceries and fresh food via the Prime Now app in select cities. Now, users can simply head to the Amazon India website or the app and order meat, ice-cream, dairy, packaged food, rice, and over 5000 fruits and vegetables. Of course, customers can still continue to use the Prime Now app to order groceries where it is available.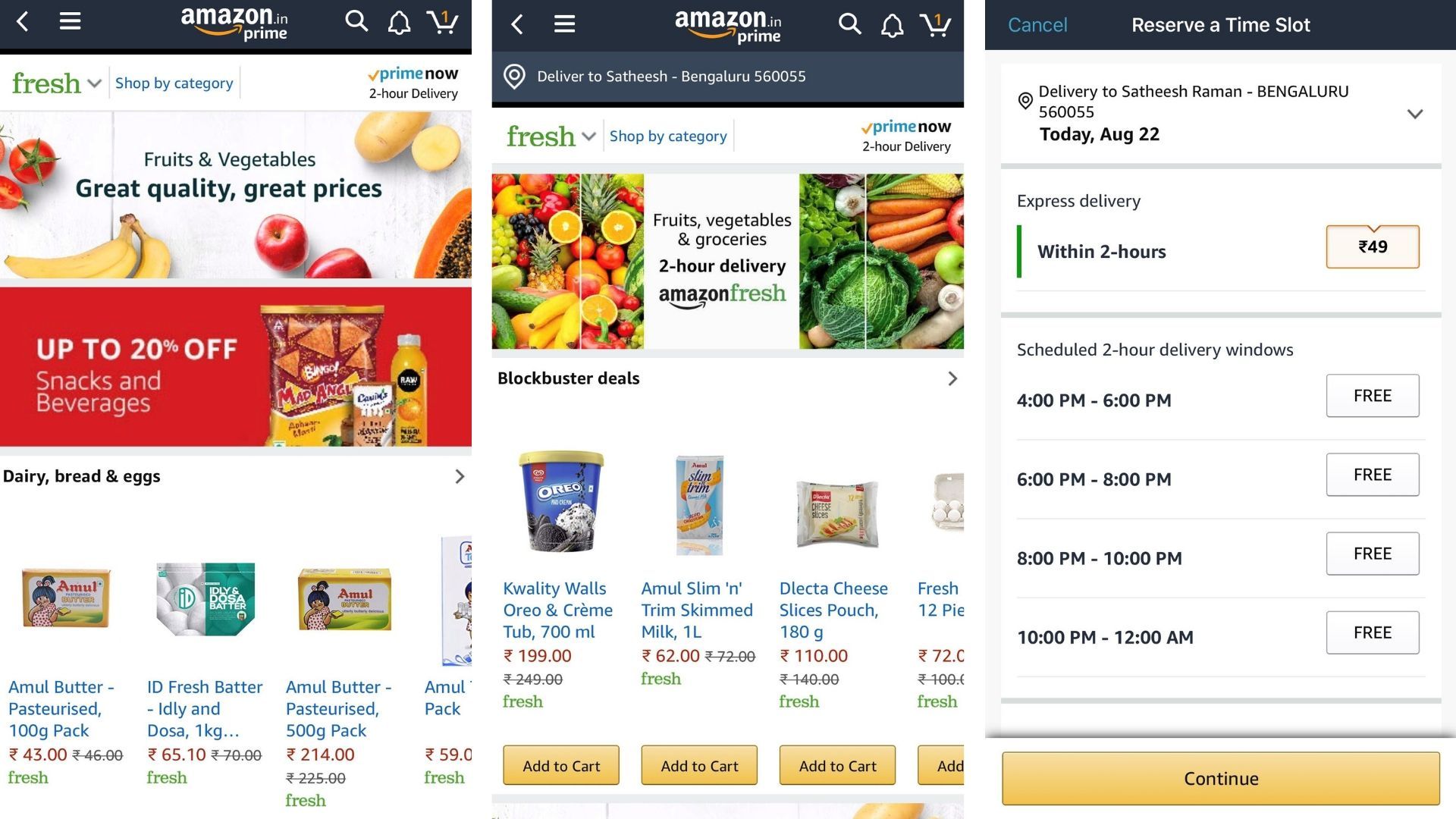 As mentioned in the beginning, the food deliveries will be completed within a convenient 2-hour window. Amazon did not specify the PIN codes in Bengaluru where the service will go live, but it will be available starting today. Users can simply check the app or website to check if the Fresh Store is available for them. Siddharth Nambiar, the Director for Category Management at Amazon India, said the following in a press release:
"With Amazon Fresh, customers can experience the convenience and speed of ordering daily essentials on Amazon.in. Now, customers can order the freshest fruits and vegetables as well as everyday grocery and get it within 2 hours. We are starting this service in Bengaluru and will soon roll this out to customers in other cities."
Again, we are not sure when this service will go live in other cities, but it shouldn't be too long. The fastest 2-hour delivery slots will be available for the Prime members first at a cost of Rs 49. Orders above Rs 600 will not incur any delivery charges. However, a delivery fee of Rs 29 is applicable for orders below Rs 600.