"Apple and Google are the top two tech brands in the list, with their brands valued at $309.5 billion and $309 billion respectively"
World's most popular e-commerce platform Amazon has been ranked the world's most valuable brand in a new list. The company has pipped Google from the top spot with a brand valuation of $315 billion (~Rs 21.86 lakh crore), according to BrandZ Top 100 Most Valuable Global Brands 2019 rankings, compiled by WPP and Kantar.
Search giant Google, which led the list last year, slipped to the third position with $309 billion (~Rs 21.44 lakh crore) valuation, just behind Apple's $309.5 billion (~Rs 21.47 lakh crore). Since Amazon has been listed as a retailer, Apple and Google are the top two tech brands in the list. Holding the fourth spot is Microsoft with $251 billion (~Rs 17.42 lakh crore) valuation, which rose 25 percent from last year. In comparison to this, the value of Apple and Google gained 4 percent and 2 percent, respectively, on an annual basis. "The value of brands in the tech sector rose 4 percent on an annual basis while telecom providers saw their brands increase by 1 percent," the report added.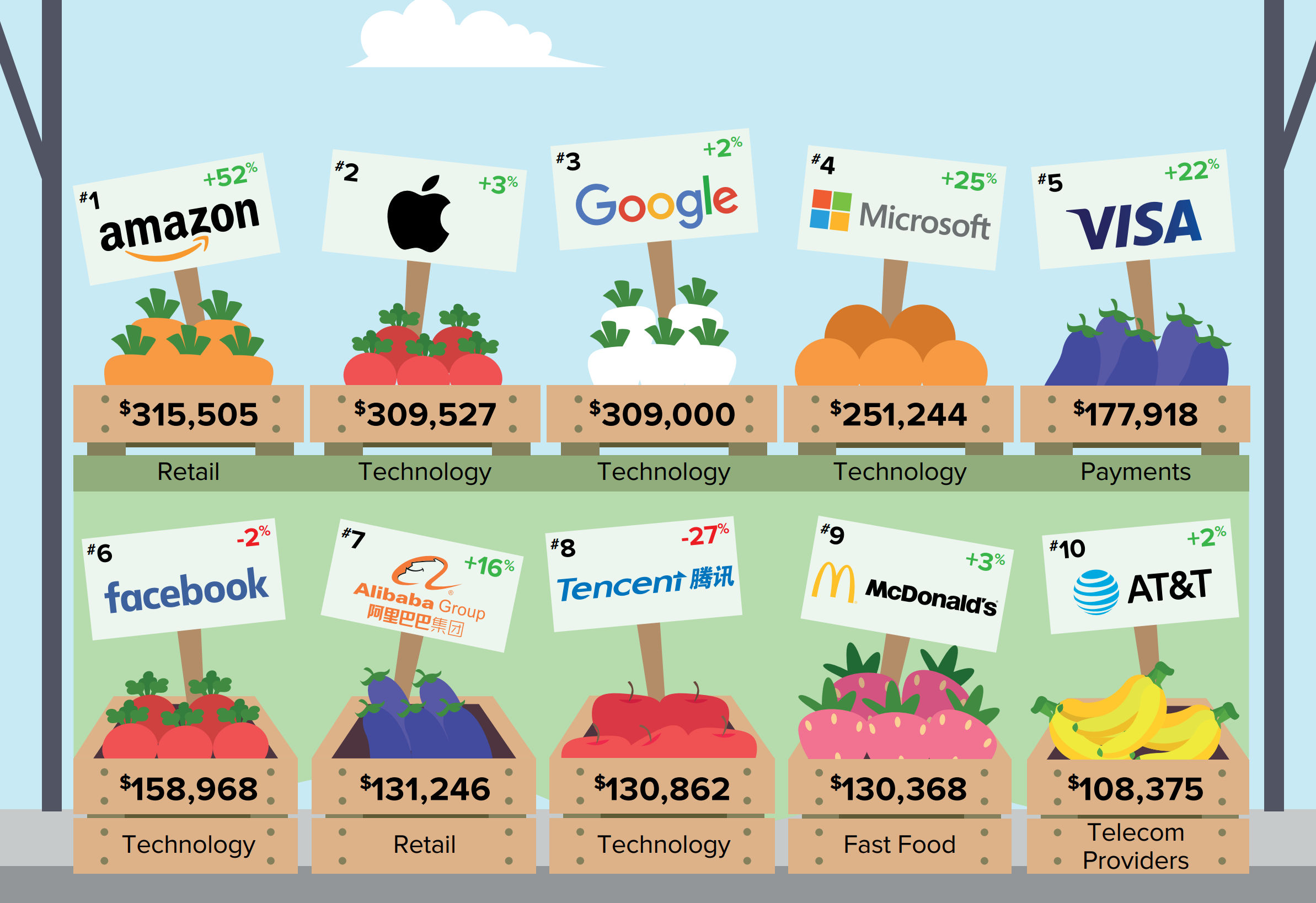 Other brands which were able to crack the top ten include Visa with $177 billion (~Rs 12.28 lakh crore) valuations, followed by Facebook at $158 (~Rs 10.96 lakh crore), Alibaba at $131 billion (9.92 lakh crore), Tencent $130.8 billion (~Rs 9.79 lakh crore), Mc Donald's $130.3 billion (~Rs 9.44 lakh crore), and AT&T $108.75 billion (~Rs 74.96).
Apart from this, Xiaomi made the Top 100 of the most valuable brand for the first time at number 74. Instagram, meanwhile, at 44th was the fastest rising brands, with its its brand value increasing 95 percent on year-on-year basis. Samsung was two spots behind Intel at 38th, while YouTube and Adobe occupied 39th and 49th positions, respectively. Huawei, which has been facing backlash from American companies, took the 48th spot in the most valuable brands list.