"The new Kindle now comes with a built-in light that shines towards the surface of the screen instead of shining directly into your eyes"
Amazon has launched a new Kindle in India. The waterproof Kindle now comes with a 4GB storage option. While the brand introduced the Kindle Paperwhite (review) back in October, the latest model comes at a more affordable price.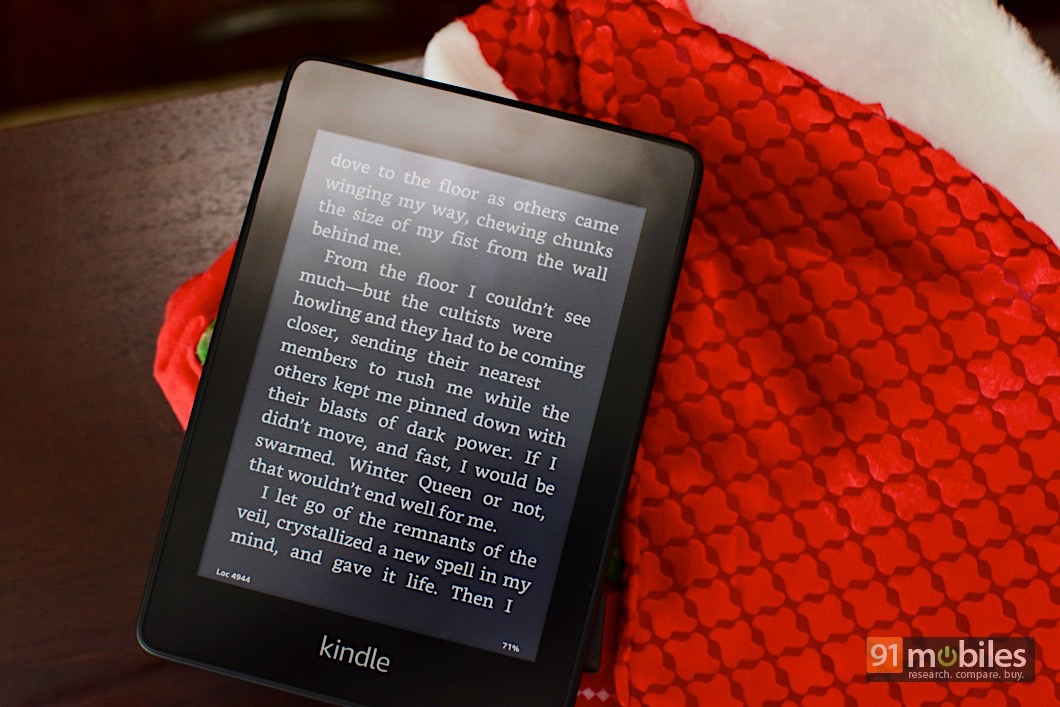 The Amazon Kindle has been priced in India at Rs 7,999. It'll be available for sale in the country from April 10th onwards, but the device can be pre-booked from the e-commerce platform Amazon starting today. Those who pre-order will also get their first eBook free. Lastly, the Kindle comes in two colour options of black and white. The brand has also launched fabric covers in various colours like black, white, blue and red which carry a price tag of Rs 1,499.
Jayshree Gururaj, Director – Amazon Devices stated that "we are excited to announce that we have now brought the built-in adjustable front light feature to our all-new Kindle along with other classic features that customers love for just ₹7,999".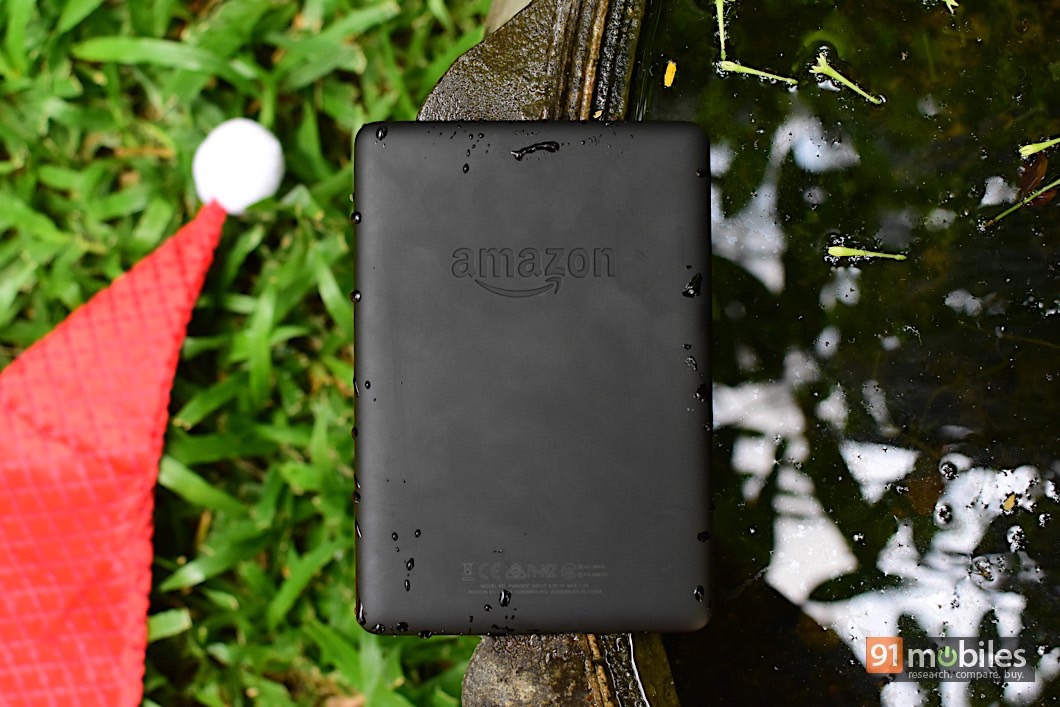 To start with, its IPX4-rated design means that it can be immersed in water up to 2 meters for close to 60 minutes. The device sports a 6-inch display with the built-in light that shines into the display to make the content visible. The company claims that unlike the backlit display, the new Kindle guides light toward the surface of the screen — "to go easy on eyes." The Kindle is just 8.18mm thick and weighs 182g.
Other features include Whispersync — which saves and synchronize your last page read, bookmarks, and annotations from your Kindle eBooks; Goodreads — world's largest site for readers and book recommendations; X-Ray — to explore "the Bones of the Book"; and Smart Lookup — to integrate a full dictionary definition with other reference information via X-Ray and Wikipedia.