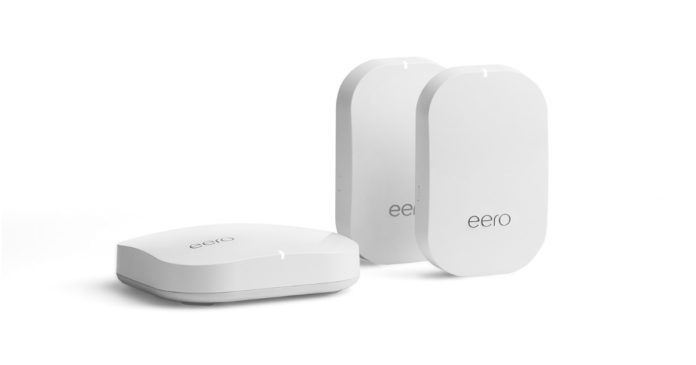 "Eero's acclaimed mesh routers will bring to Amazon the promise of the very basic platform of smart home-ready multi-point router networks"
Amazon has acquired mesh router specialist Eero, the company said in a press statement. The e-commerce giant has been making a major push for promoting its smart home hardware, and its latest acquisition of the majorly popular mesh router company is yet another positive nod towards growing its Alexa-powered smart home ecosystem.
Eero, in standalone terms, has offered highly promising mesh routers that are also priced competitively. Mesh routers solve the issue of having multiple, network-enabled devices and high bandwidth internet consumption at home. With steadily increasing internet usage across all sectors, the use of smart home equipment is increasing steadily. Amazon's Alexa-enabled devices too are increasing in scope, with Alexa Skills adding to what its Echo line of audio products can do. Furthermore, Amazon has opened up its Alexa API to third parties for adding the AI engine to multiple hardware forms, maximising the ecosystem.
It is here that Eero's routers can contribute heavily. The company has been widely hailed for excellent mesh routers that can connect across multiple access points, providing multi-band Wi-Fi connectivity with a single SSID and password. This can be further configured using Bluetooth, and be altered using a smartphone app. This app can then be further used to authenticate new users, as long as they have the Eero app.
Nick Weaver, CEO of Eero, stated, "From the beginning, Eero's mission has been to make the technology in homes just work. We started with Wi-Fi because it's the foundation of the modern home. Every customer deserves reliable and secure Wi-Fi in every room. By joining the Amazon family, we're excited to learn from and work closely with a team that is defining the future of the home, accelerate our mission, and bring Eero systems to more customers around the globe."
Eero's hardware setups begin with one router and two added beacons that add multiple, strategic access points, and are priced onward of $399 (approx. Rs 28,200). Users with more smart appliances can also set up the Pro kit at $499 (approx. Rs 35,200), and Amazon will hope this helps it further grow its smart ecosystem.