"Discounts and offers are available across mobile phones, headphones, sports items, kitchen products, and more"
Amazon India has kicked off the Renewed Year-End sale where it will sell unboxed and refurbished products at discounted prices. The company released a press-release stating that it will curate a list of products that include smartphones, headphones, laptops, sports items, home/kitchen products and more. The sale will be live till December 31st and customers can head over to the website and browse through all the deals right now. We would suggest that you head over to the source link to check out all the deals that are live right now. There are some really good deals on the site, but remember, these are all renewed or refurbished products.
Some of the best deals are on mobile phones, with Amazon Renewed selling phones from LG, Redmi, ASUS, and OnePlus with massive discounts. OnePlus 7 and OnePlus 6T renewed phones are also available with discounted prices. For example, the OnePlus 6T 8GB RAM variant can be purchased for a price of Rs 29,999. This is still a great phone, especially at this price. The OnePlus 6T McLaren Edition is available for Rs 35,999, which features 10GB RAM and 256GB of onboard storage. OnePlus 7 6GB RAM model renewed is selling at Rs 26,999.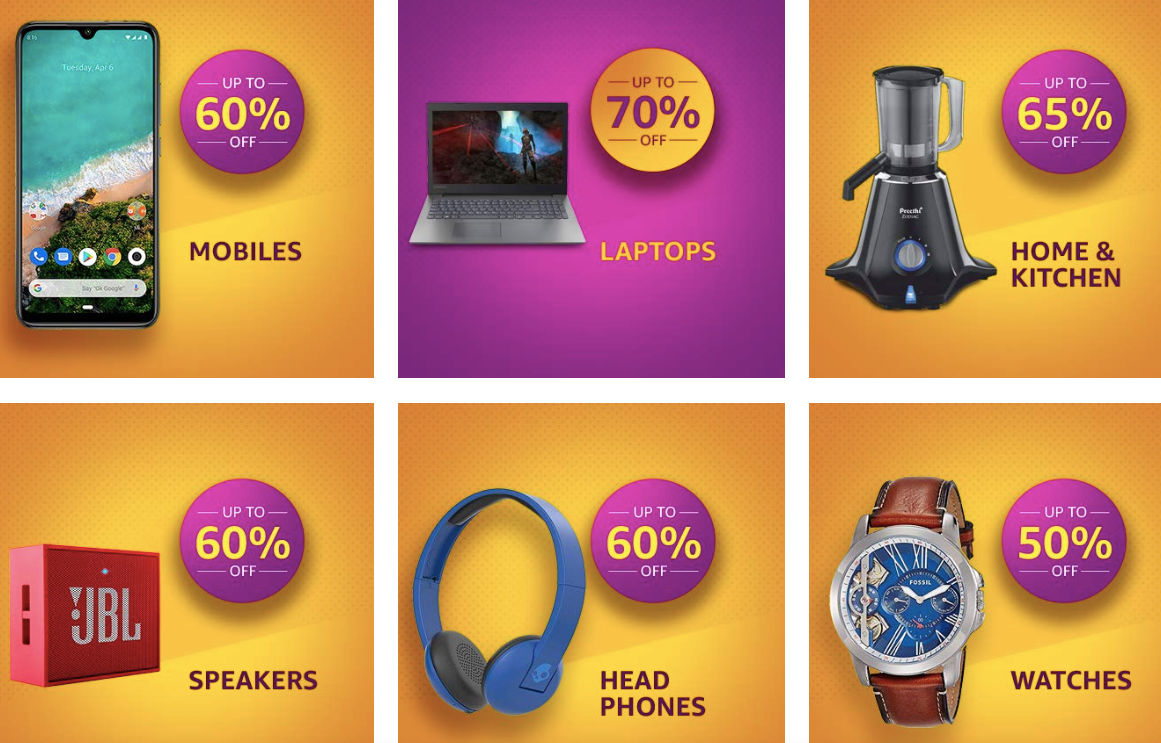 Those looking to purchase laptops, Bluetooth speakers, and headphones, are also in for some great discounts. Plenty of top selling and popular headphones are available with up to 60 percent discount. Laptops are being sold with up to 70 percent discount, which is great. Of course, there may be slight wear and tear on these products, but you can also find unboxed products with big discounts. Gaming laptops from ASUS are available at good prices, including products with 120Hz display, AMD Ryzen 5 processors, and so on.
The Amazon Renewed program was launched in India in 2017 and currently offers more than 3,000 products. Amazon also provides six months of warranty on all products, so if something does go wrong, the supplier will take care of things.