"The Amazon Prime Day 2019 sale will run until 11:59pm on July 16th and offer instant discounts and cashbacks on purchases made using HDFC Bank cards"
The Amazon Prime Day 2019 sale has started, kicking off a 48-hour extravaganza wherein the world's largest e-commerce player will provide discounts across various categories. The Amazon sale offers discounts and deals on mobile phones, TVs, laptops, and a host of other gadgets. Apart from electronics, the sale — which is available for only Prime members — gives deals on groceries and consumer durables, as well as daily essentials. The Amazon sale will also offer 10 percent instant discount (up to Rs 1,750, minimum transaction Rs 3,000) on purchases under Rs 50,000 made using HDFC Bank credit and debit cards; transactions over Rs 50,000 will get Rs 1,750 instant discount and Rs 1,750 cashback.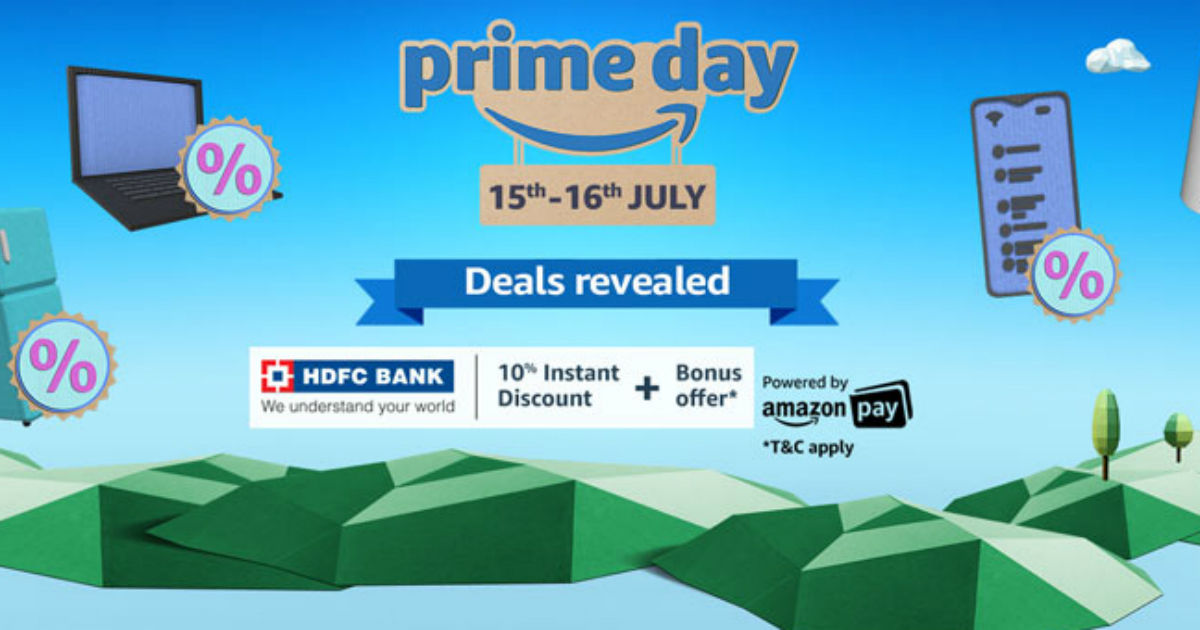 Under the ongoing Amazon sale, the company says it has over 1,000 new product launches across categories. These include new colour options for OnePlus 7, LG W30, Samsung Galaxy M40, and OPPO F11 Pro, as well as the market debuts of 10.or G2 smartphone, Amazfit Bip Lite smartwatch, Sennheiser HD 599 SE headphones, Mi Super Bass wireless headphones, etc. Among the Amazon sale deals on mobile phones is a Rs 10,000 discounts each on iPhone XR and Honor View 20. The Huawei Mate 20 Pro is available at a significant Rs 13,000 discount in the sale, with the price now down to Rs 56,990.
Along with these, the Amazon sale also offers discounts on the company's own gadgets. The 10th-generation Kindle Paperwhite is available at Rs 10,249 (Rs 750 off), Kindle Oasis 8GB at Rs 16,999 (Rs 3,000 off), and Fire TV Stick at Rs 2,799 (Rs 1,300 off). The Alexa-powered Echo speakers are also on discounts in the sale, with the 3rd-generation Echo Dot at Rs 2,449 (Rs 1,550 off), Echo speaker at Rs 5,999 (Rs 2,000 off), and Echo Plus at Rs 10,499 (Rs 4,500 off). There are similar discounts on AmazonBasics and Amazon-branded products such as Lightning cables for iPhones, washing machines, air conditioners, camera accessories etc.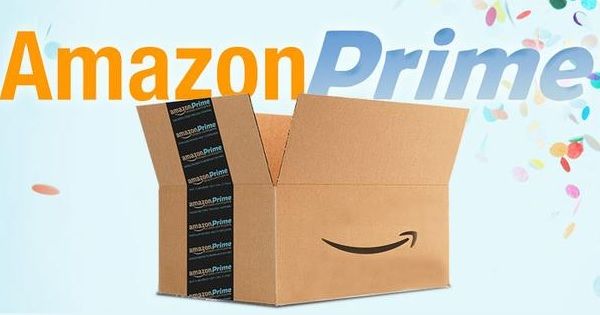 The Amazon sale is offering 20 percent cashback (up to Rs 2,500) in the form of Amazon Pay balance on domestic flight bookings. Prime customers can head to the official Prime Day deals page to keep an eye on all the ongoing and upcoming deals. Moreover, they should look out for the 'Prime Day deal' label on product listings, as well as limited-period Lightning deals that cut down prices of products by a significant margin. The Amazon sale runs until 11:59pm on July 16th, so make sure you scan the deals periodically and get added to waitlists for upcoming deals.