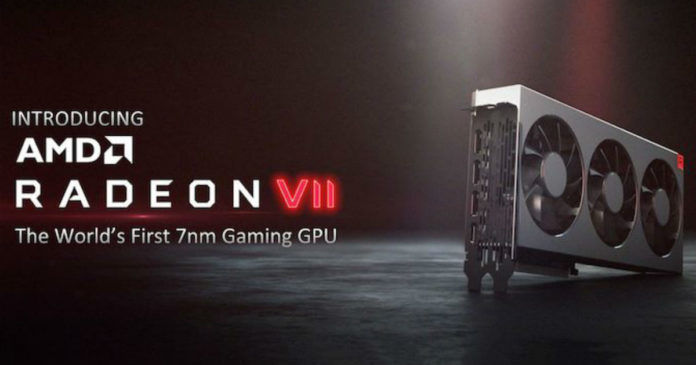 "The new AMD Radeon VII GPU is gunning for efficient, powerful 4K gaming performance at 60fps"
AMD has launched the world's first consumer-grade GPU, the AMD Radeon VII. The high-end gaming GPU follows AMD's own 7nm Instinct GPUs about six months after launch, bringing the highly efficient, denser transistor configuration to consumers for use in everyday computing. Launched as part of AMD's second CES 2019 keynote, the AMD Radeon VII is being offered as a high-end gaming GPU, which the company claims is 25 percent faster than its previous GPU, while using the same amount of power.
The AMD Radeon VII presents a significant upgrade over AMD's previous Vega 64 GPUs, and brings overall performance up to matching levels with NVIDIA's newly-launched RTX lineup of gaming GPUs. The AMD Radeon VII is capable of solid 4K gaming performance at sustained 60fps+ levels. It gets a 1TB/s bus memory bandwidth, facilitating 16GB of HBM (high bandwidth memory) video memory, and includes 60 compute cores running at peak clock of 1.8GHz.
While this will allow it to make the most of new games pushing for 4K HDR resolution output at over 60fps rates, it still misses out on the fancy, active lighting, and shadow rendering technology that NVIDIA's ray-tracing RTX platform brings to the table. Add to that the GeForce RTX lineup's overall competence and performance levels that match the 4K HDR 60fps gaming performance benchmark, and you cannot help but wonder if AMD might be missing a trick or two here.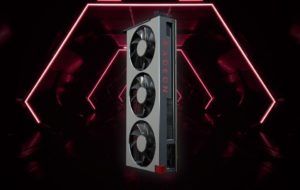 Nevertheless, using the 7nm architecture has its own perks, the biggest of which lies in power consumption. This makes it highly suitable for mobile graphics chips, along with usage in more efficient configurations in general — a market that the company may be targeting with well-priced, high performance graphics options. The AMD Radeon VII will be available from February 7th in the desktop form at $699 (approx. Rs 49,300), and buyers will get Devil May Cry 5, Tom Clancy's The Division 2 and Resident Evil 2 complimentary in-box with their new graphics card.