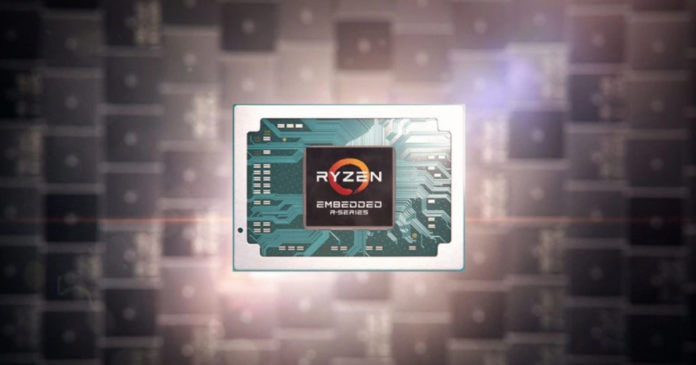 "The new AMD Ryzen Embedded R1000 chipset provides up to 4x performance per dollar when compared to the competition"
AMD has announced the new Ryzen Embedded R1000 chipset, successor to the Embedded V1000 SoC, at the Taiwan Embedded Forum. The new chipset features dual-core and quad-threaded performance, along with low power support for 4K displays. It also offers advanced security features. According to AMD, the new R1000 Embedded chipsets would be perfect for networking solutions, storage, high-performance edge computing, Aerospace, IoT, Medical Imaging, and digital displays.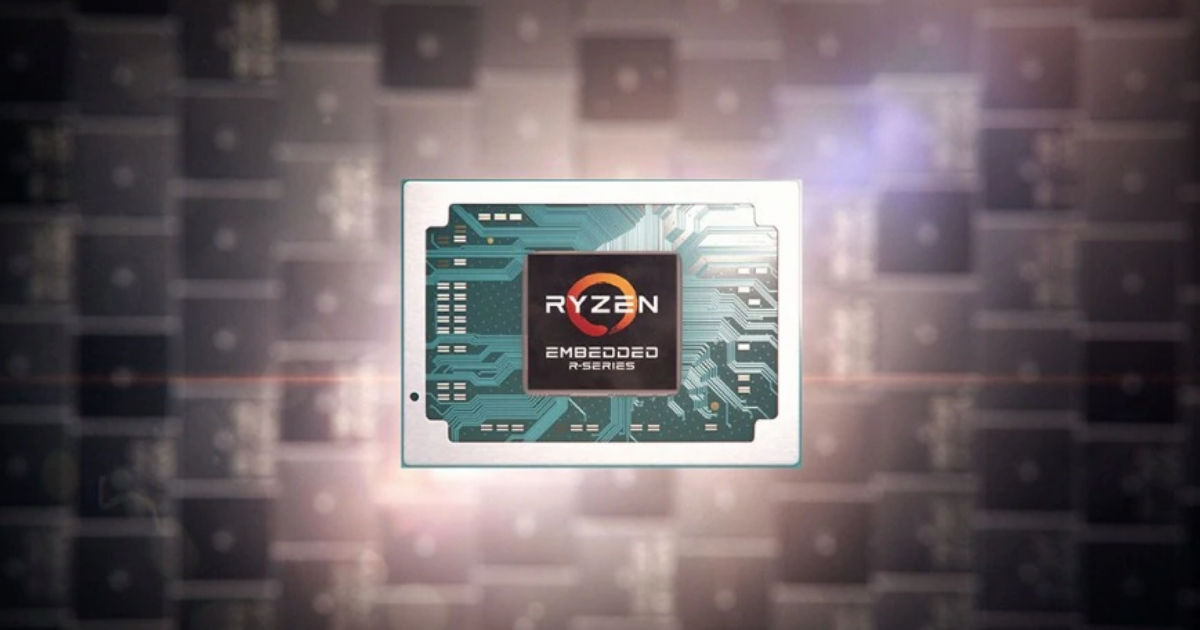 The AMD Ryzen Embedded R1000 features the new Zen CPU and the Vega GPU architecture. Compared to the previous generation, the new chipset offers about 3 times more performance per watt. It is also more efficient and offers about 4 times more performance per dollar than similar chipsets from other manufacturers.
Stephen Turnbull, director of product management and business development, Embedded Solutions, AMD, stated, "The Ryzen Embedded R1000 can support rich multimedia environments for digital displays and casino gaming, enterprise class security features for edge computing, networking and thin clients, and, most importantly introduces a new class of performance while providing customers with software and hardware compatibility with the extended Ryzen Embedded family."
The Embedded R1000 series includes two chipsets, the R1606G and the R1505G. Both these chipsets feature dual cores and 4 threads. The former has a higher maximum frequency of 3.4GHz, whereas the latter has a maximum frequency of 3.3GHz. Both chipsets have a maximum TDP of 25W. The chipsets offer support for up to three 4K displays that can run at 60FPS. It also provides H.265 Encode/Decode(10b) and VP9 decode[iii].

Apart from that, the Embedded R1000 series also features the leading-edge security that has been part of the AMD embedded series. It has features such as Secure Root of Trust and Secure Run Technology. As per AMD, manufacturers are already working on products that use the new chipsets. Companies such as ASRock, IBASE, Advantech, Sapphire, Mentor, and others are some who will be using the chipsets to power their products. The chipsets will be available to ODMs and OEMs later this quarter.