"Here's a list of features which come bundled with Google's latest Android 10"
Google's next version of Android has been the subject of debate on various online forums for a while now, and rightfully so. You see, after nearly a decade, the Mountain View giant is doing away with naming its forthcoming Android updates to match various delicacies and savoury treats. Therefore, despite pushing out beta updates in the guise of Android Q, the new version of Android is simply called Android 10. So much for Android Quinoa.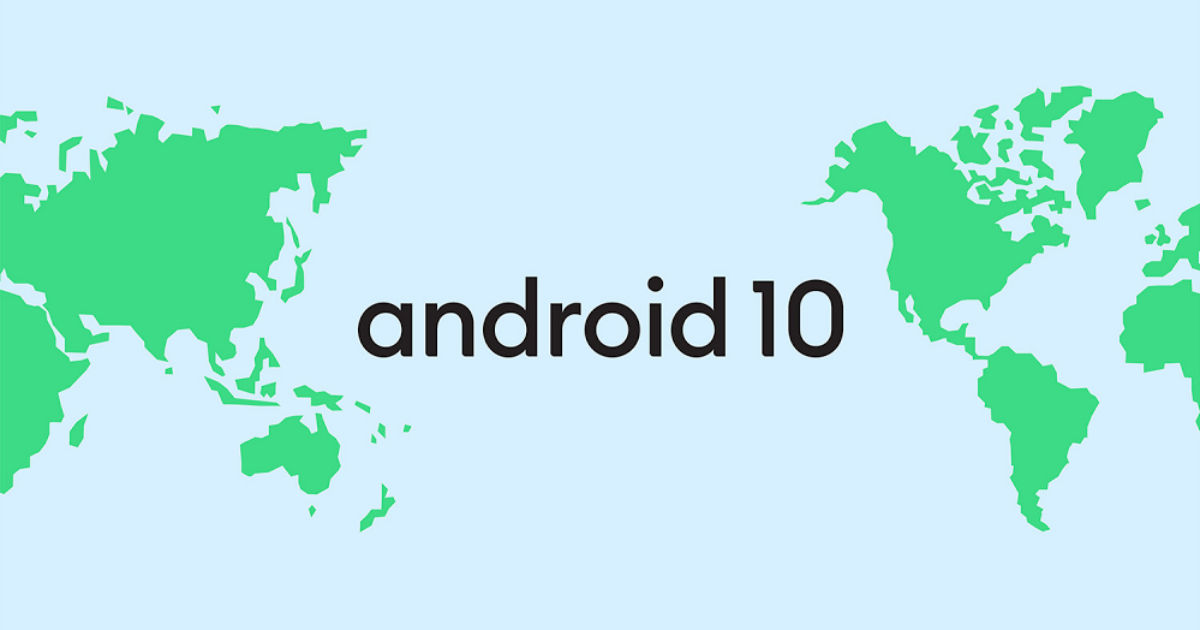 Mouth-watering nomenclature aside, Android 10 is finally here and if you own a Pixel phone, then chances are you might've seen a notification pop up to update your phone's firmware. While the latest software loads up on your phone, scroll down to know all the new features you'll get with Google's Android 10.
New gesture-based navigation
For the last couple of years, most, if not all Android smartphones shipped with three staple buttons at the bottom of the display which would help them navigate the smartphone's UI. However, Google has been working on developing gesture-based navigation over the course of last two Android updates and with Android 10, the company is putting forth a brand-new (and somewhat controversial) way to go about using your phone. To enable gestures on your Android 10 device, go to settings, system, click on the 'Gestures' tab and select Gesture navigation from the following prompt.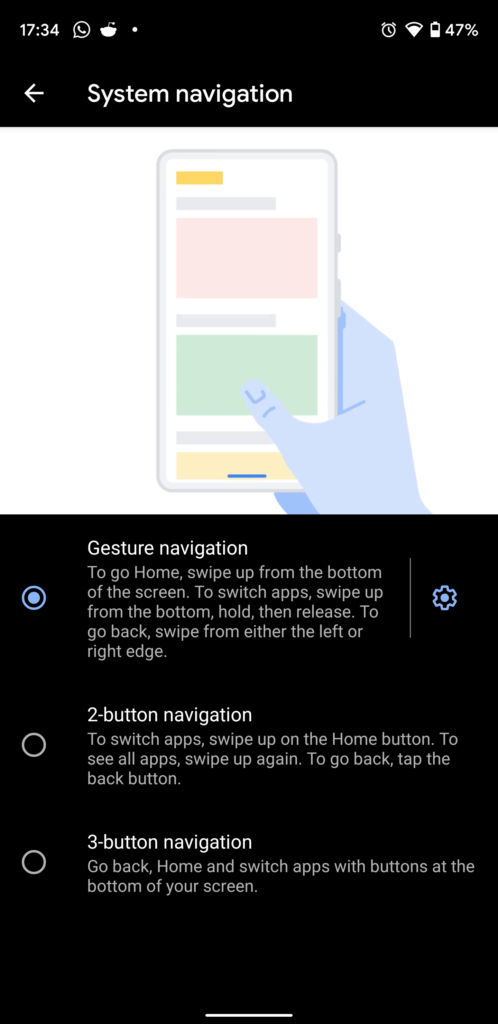 Once enabled, a swipe up from the bottom will act as the 'home' button, swiping up and holding will bring up the multitasking tray and swiping from the left or right on either edge will take you back. That last bit didn't sit well with most users, as it meant having to rework the action which brings up the sidebar in applications like Google Play, etc. Google's solution for the same is to hold your finger at the edge of the screen until the sidebar pops outwards partially, and then swipe towards the right to access it. Now, fret not as users with limited dexterity can still use traditional buttons to navigate their way around. However, if you want to make the most out of your bezel-less phone's display, then gestures are the way to go.
Dark Mode
I could be preaching to a choir here, but my favourite feature of Android Pie was the ability to turn on a system-wide dark mode. Now, Google is taking it a step further and with the latest Android 10 update, the dark theme will also apply to select applications from Google's suite such as YouTube, Google Calendar and Google Keep.
Support for more applications is expected down the line as well, so stay tuned to our blog for more updates on the same.
Easy Wi-Fi sharing
Raise your hand if this sounds familiar – you're at a friend's place and want to connect to their Wi-Fi. But, after mistyping the password several times, you give up and resort to using your data plan. Well, with Android 10, Google is making it easy for you to share your Wi-Fi credentials.
To do so, simply head over to the Wi-Fi settings and tap on the network you want to share, post which, your smartphone will bring up a QR code on the display.
Location Permissions and Privacy settings
With Android 10, Google is giving users granular control over which apps can access their location. You can outright deny an app to access your location, choose to have it turned on all the time or let the app access your location whilst you're using it. In my case, since I use Uber quite a bit, I had the app's permission set to access my location only whilst I was commuting and using its services.
You'll also get a brand-new subhead under the Settings tab dubbed Privacy. From here, you can choose to show your passwords as you type them, access and change different permissions for various applications and choose the content that pops up on your lock screen.
Live Captioning
Google is at the forefront of bringing accessibility features on Android, which better the overall experience of consumers with disabilities. My colleague recently reviewed the company's Live Transcribe application, which incorporates 70 languages and dialects and converts speech into text in real-time.

In a similar fashion, the company's latest Live Captioning feature (will be added in subsequent Android 10 updates) automatically adds text to pre-recorded videos without the need of a data connection. To enable this feature, simply toggle the volume rocker which will present you with a 'caption' option at the bottom.
So these were some of the best features of Android 10. Do let us know in the comments below what you make of them, and what would you like for the company to add next.