"Google's Android 11 Developer Preview 2 comes with new features such as better adoption of folding screens, call screening, refresh rates and more"
Google has released the second version of the Android 11 Developer Preview, almost exactly one month after it released the initial preview of Android 11. As with all developer previews, this too is not meant for consumer testers and is primarily reserved for developers. While you can technically still download the Developer Preview 2 manually, Google isn't offering it as an OTA firmware since developer previews have traditionally been rather buggy. Nevertheless, the new developer preview release has revealed Google's roadmap towards the release of Android 11's beta and stable builds later this year, and also detailed a bunch of Android 11 Developer Preview 2 features that likely to make to the stable update later this year.
Beginning with the update roadmap, Google's blog on the release of Developer Preview 2 by engineering vice president Dave Burke states that April and May will see the introduction of two beta releases of Android 11, by which time they expect to reach platform stability and gear up for the release of Android 11's stable version by the third quarter of June. "We're working to make updates faster and smoother by prioritizing app compatibility as we roll out new platform versions. In Android 11 we've added new processes, tools, and release milestones to minimize the impact of platform updates and make them easier for developers," adds Burke in a note to developers.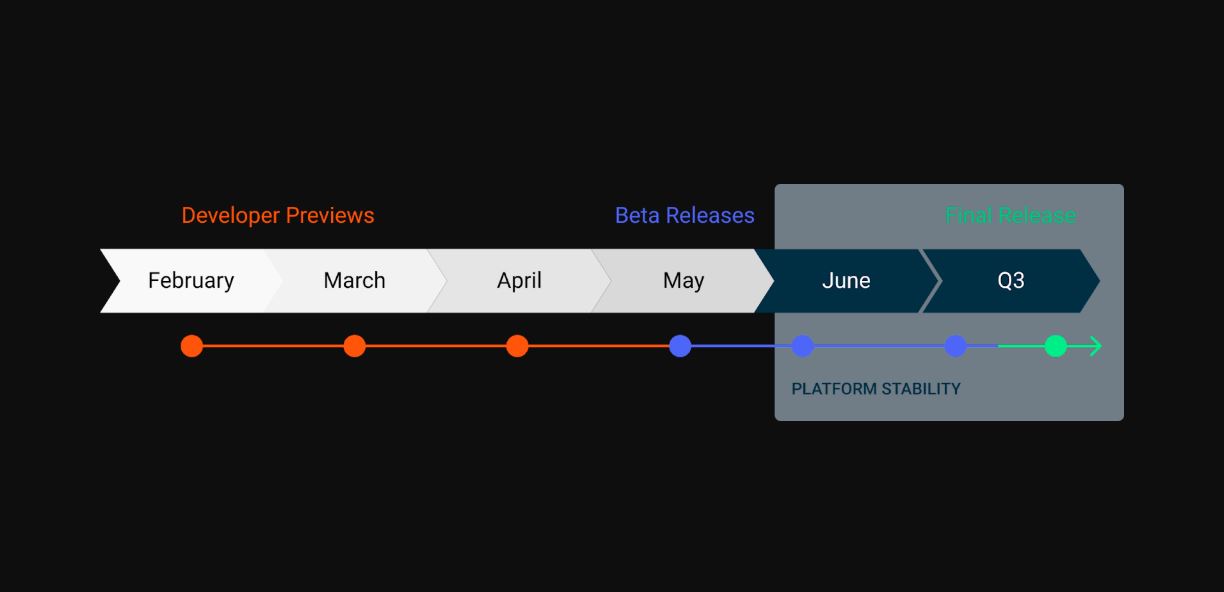 In terms of features, there's a new 5G API that will show the 5G logo when an app connects to a 5G network on a device. It is also adding a new API that allows apps to gauge the folding angle of displays of foldable phones, which will presumably allow developers to build apps with better versatility and flexibility for foldable phones. It also adds a new call screening API, which should make it easier for developers to build call screening apps that identify callers. Android 11 will allow apps and games to set a preferred frame rate for their windows. With phones now launching with 90Hz and 120Hz displays, the feature will allow the system to choose the best refresh rate for the app.
In terms of privacy, Android 11 Developer Preview 2 adds a new layer where apps running in the background will not be able to access your camera and microphone, something that is really important in today's conditions. It has also updated the scoped storage settings, and helps developers migrate from the previous model to the new scheme. The new developer preview also adds a layer of refinement for the in-app animations, and adds support for various apps to work at their preferred refresh rates natively. A crucial new feature has been added where after a system update, your background apps such as chat services and emails can automatically resume working without user intervention. This can be important since you can now simply put your app on auto update before going to sleep at night, and not worry about missing key notifications in the morning.
Google has detailed how users can manually download and flash the new developer preview on a select few devices, including the Pixel 2 series, Pixel 3 series, Pixel 3a series and Pixel 4 series.