"The Mountain View company reveals that the adoption of the Android 9 Pie is much quicker than previous versions of Android"
Android 9 Pie, which was released in August last year, is now on 10.4 percent devices. Google at its I/O 2019 keynote, last night, revealed the percentage and said that the adoption is much faster than the previous version of Android. The Mountain View company has for the first time, since the release Android 9 Pie for the public, has given hard stats on how many devices have installed the OS.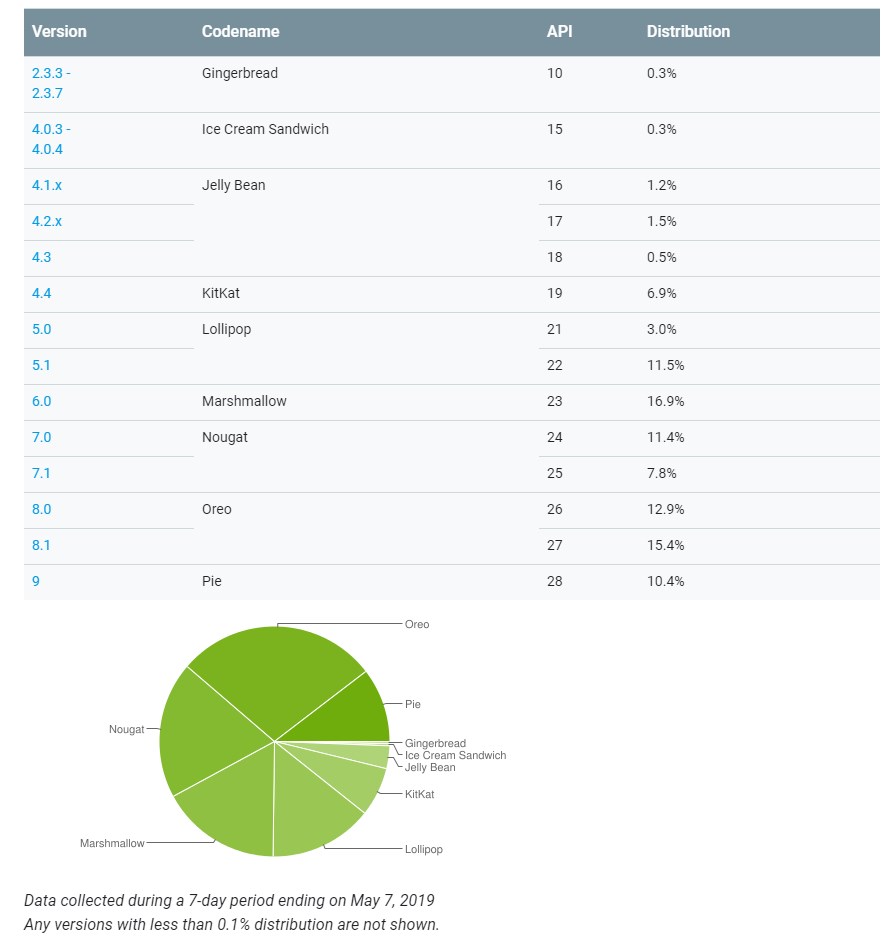 As per Google, the 10 percent adoption of Android Pie is way ahead of schedule. Android 8 Oreo, as of May 2018, only managed nail 5.7 percent of Android devices, which means Pie is expanding twice as fast as the last version. The surge in Android Pie adoption can be credited to Google's Project Treble. The update method was first introduced with Android Oreo, but it's coming of age with the Pie. With the help of Project Treble, OEMs such as Samsung and OnePlus are able to push out updates faster than usual.
Despite all that, Android Oreo is still the most widely used OS, with an install base of 28.3 percent (Android 8.0 and 8.1 combined). This is followed by Android Nougat at 19.2 percent, Android 6 Marshmallow at 16.9 percent, and Android Lollipop at 14.5 percent. Android 9 Pie is currently placed at fifth, but these numbers are likely to change in the coming months.
10 years and now over 2.5 billion active devices. Thanks for joining us on this journey. #io19 pic.twitter.com/wC2VcVgEBS

— Android (@Android) May 7, 2019
In related news, Google has also announced that over 2.5 billion devices out there are on Android. These are the monthly active devices. That's a significant jump from 2 billion users that the company revealed two years ago at I/O 2017.