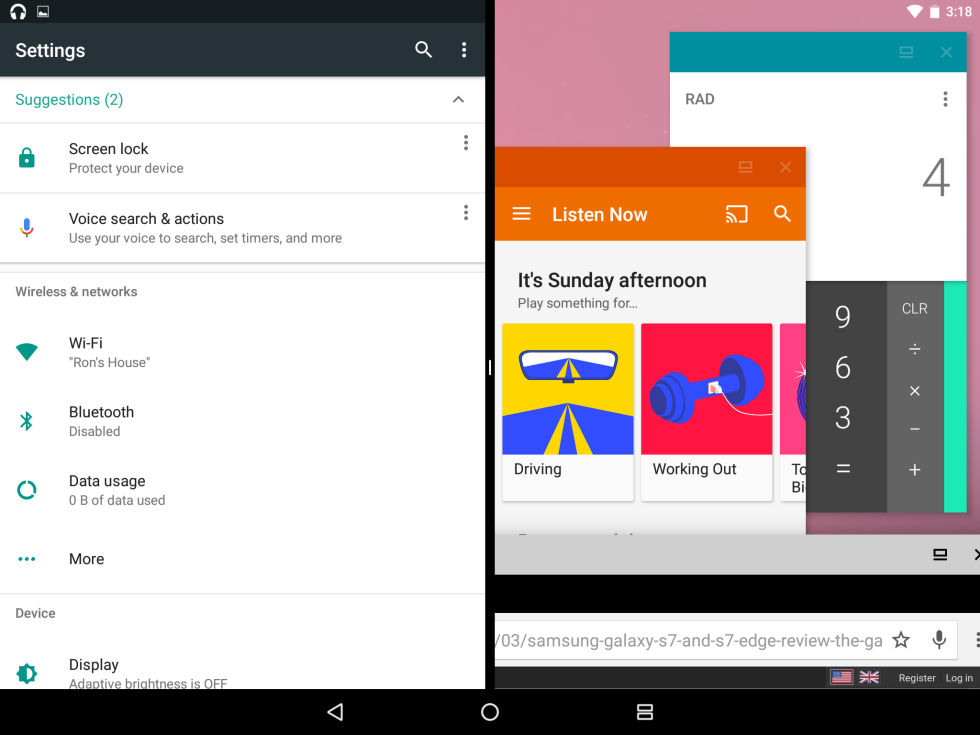 "Android N is reportedly getting a desktop-style floating window mode for improved multitasking"
Google I/O 2016 is about two months away but users have already started tinkering with the developer preview builds of the upcoming Android flavour, codenamed Android N.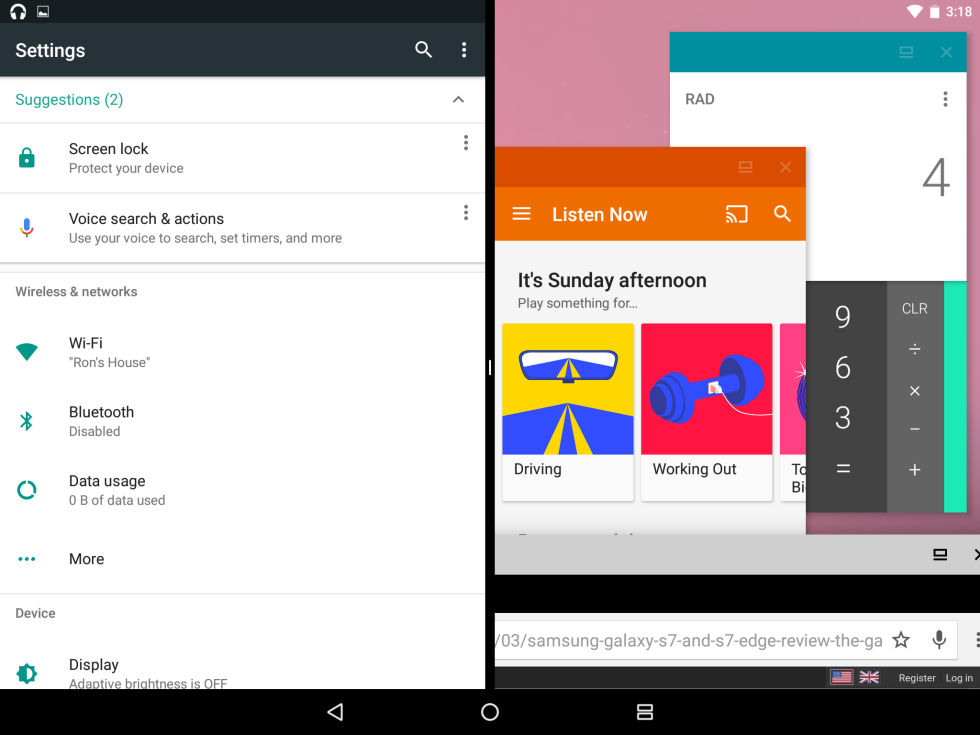 One of the top features expected to hit the final build is the new multi-window mode which allows the stock Android user interface to support split-screen multitasking, which basically displays two (or more) apps on the same screen simultaneously, side by side. The feature also allows users to drag and drop items from one window to another and adjust the size of each window as per convenience. At the launch of the developer preview build, there was some indication about a freeform window mode in the pre-alpha stage of development, that was hidden and disabled by default.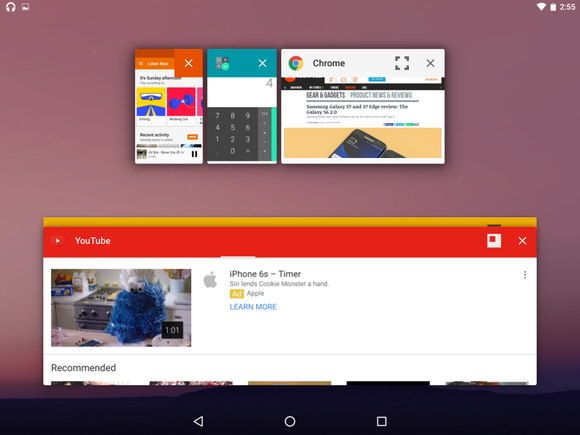 However, the folks over at Ars Technica, with the help of a user, were able to unravel and experience this new feature in its primitive stage. The freeform window mode allows a user to run the OS in a desktop-style floating window format along with support for a mouse pointing device, similar to what we saw on Remix OS for PC. The windows can be invoked by tapping the recent apps button and also feature dedicated close and maximise buttons on each window. Although it does not seem to provide a lot of meaning for small-screened devices such as smartphones, it should prove to be highly useful in reviving the stagnant tablet market, and even Android-based 2-in-1's.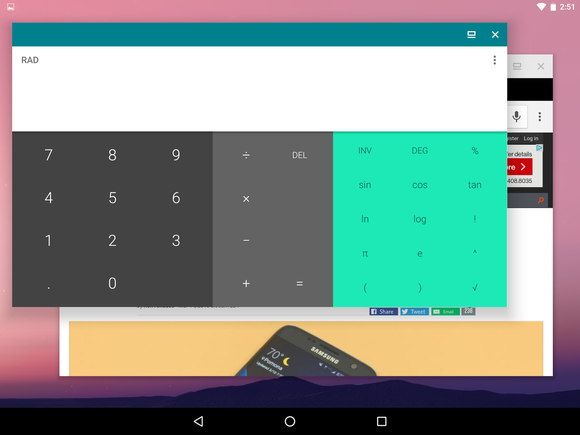 While this mode is currently quite buggy, it does shed some light on what the future holds for the Android OS. It is rumoured that such a feature might not make its way to the masses until the unveiling of Android O, and that Chrome OS which currently powers Google's affordable Chromebooks would be merged with the capabilities of the Android OS eventually.
Images sourced from Ars Technica
Source