"Google is currently beta testing the new Bluetooth-based two-step verification via smartphone"
Google has announced a new way of keeping data safe and secure digitally. Users can now use their smartphone as a physical key to get access to Google Accounts. The new two-way authentication process sounds more convenient than the Titan Security Key — a physical key aimed at protecting your account from phishers, which required you to tap the device during suspicious or unrecognized sign-in attempts.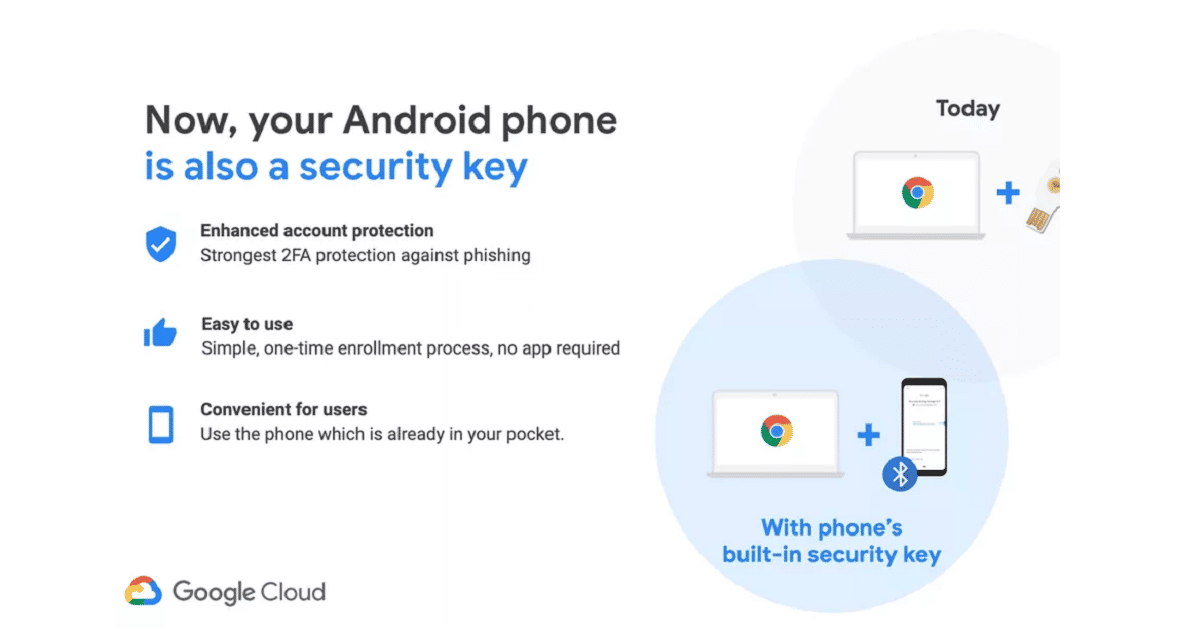 Now, instead of this key, users can rely solely on their Android smartphones for secure login. Starting today, in beta, devices running Android 7.0+ can be used to protect personal Google accounts, as well as Google Cloud Accounts at work. The company also recommends professionals such as journalists, activists, business leaders, and political campaign teams that are prone to online hackers should use the new verification process.
To activate the phone's built-in security key, you will have to connect your Android device via Bluetooth to a PC. It's compatible with almost any device machine Chrome OS, macOS X or Windows 10 computer, with a Chrome browser. Here are the steps:
Add your Google Account to your Android phone.
Make sure you're enrolled in two-step verification (2SV).
On your computer, visit the 2SV settings and click "Add security key".
Choose your Android phone from the list of available devices. That's it!
The next time you log in or sign in to a computer other than your daily driver, Google will prompt a message on your phone to authenticate it. Again, make sure Bluetooth is turned on your phone and the other device.