"With dual-sim dual standby (DSDS) support, users can now have two active SIMs on their devices"
In Android Q Beta 1, we discovered that Google had added support for Dual-SIM Dual Standby (DSDS) functionality on the Pixel 3, Pixel 3 XL (review), Pixel 2, and Pixel 2 XL (review). However, it was half-baked and didn't really function. In the latest Android Q Beta 2, the functionality has been fully enabled and it's working as it should. If you have any of the supported Pixel phones, you can now have two active SIMs on your device.
Ever since Google introduced the eSIM with the Pixel 2 and 2 XL, the dual-SIM functionality was one of the most requested features by the users. While most smartphones come with dual-SIM card slots, the Pixel 2 and the Pixel 3 phones only feature one physical tray, while the other is an embedded chip inside the phone. For the eSIM, you can easily add multiple carriers and have them active simultaneously as that can be configured by software.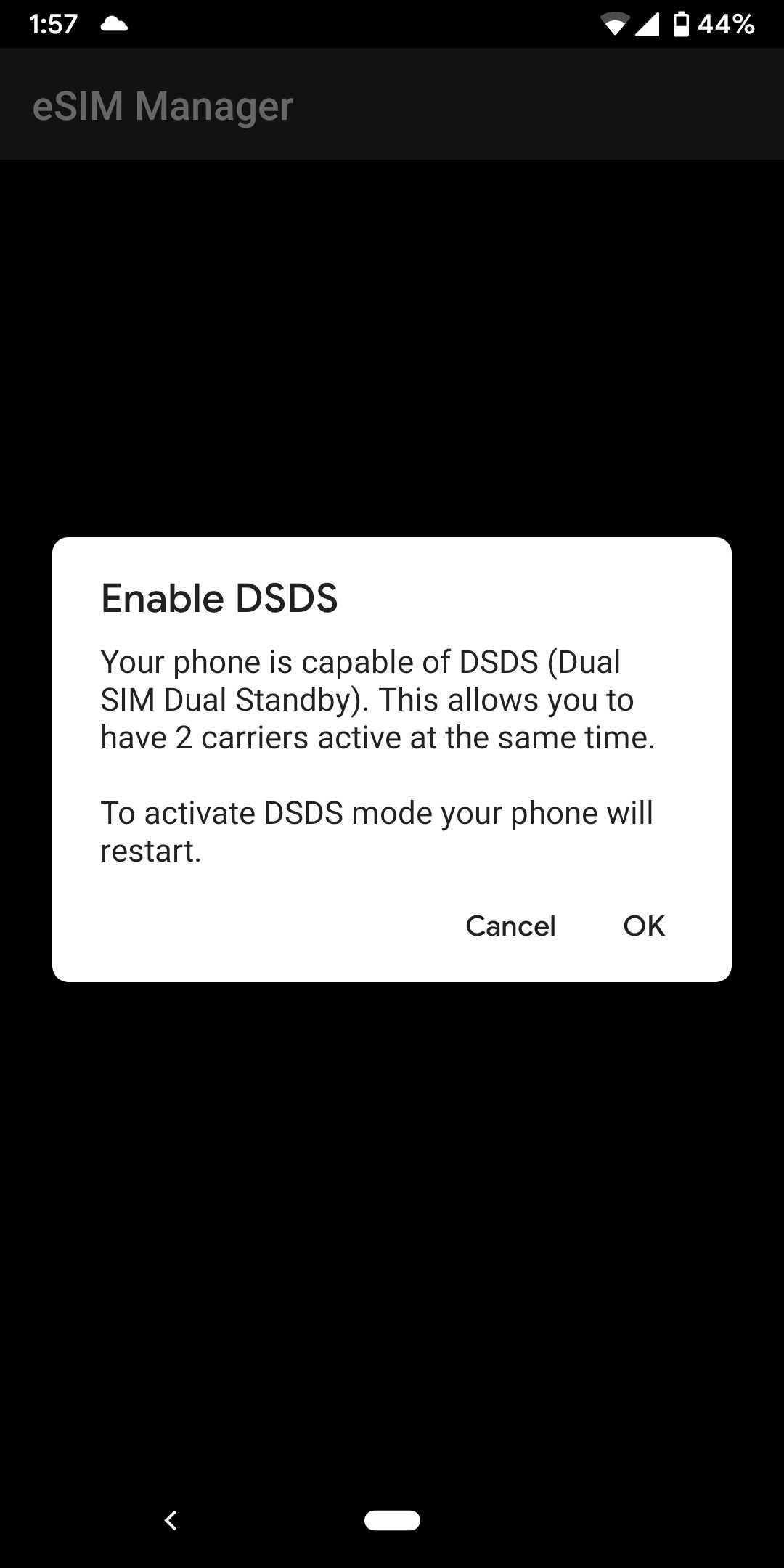 As you can see from the screenshot above, you can enable DSDS mode in the Settings app. The procedure is quite simple and doesn't require you to do anything. If you have registered an eSIM on your Pixel 2 or Pixel 3 phone, and are running the Android Q beta 2, you will be presented with the above dialogue box. To enable DSDS mode, head over to Settings > Network & Internet > Mobile Network > Advanced > Carrier. Now, when you add an eSIM or switch to a registered eSIM, you will be asked if you want to enable this mode.
After a reboot, you should now have access to both SIMs. The Settings page will also show you two signal indicators and you will be able to see the network names in the notification tray. This is great news for all those who've been waiting to use this feature on the supported Pixel phones. For now, you can only use this feature if you've installed the second beta of Android Q. However, considering the latest build of Android is still in beta, be ready for app crashes and other bugs.
Google will bring this feature to the public with the final stable version of Android Q, which should be released later this year.