"The Android Q beta 5 update for all Pixel smartphones also brings a new swipe gesture to fire up Google Assistant and July security patch"
Android Q beta 5 build is finally rolling out for all Pixel smartphones. If you're running the previous beta version, then you can update to the latest Android Q beta 5 and try out all that's new. Well, there's not that much that's new with this beta since this is the penultimate release candidate and includes all the final touches before the big launch. There will be yet another beta before the final public version is released. Some of these features were already revealed in the leaked Android Q beta 5 update, but these are now available for all beta users.
The Android Q beta 5 includes the final APIs, the API 29 SDK, and the latest tools for Android Studio as well. As mentioned in the beginning, there aren't any big changes or new features that are included in the new beta. However, Google has further improved the gestural navigation in beta 5. Now users can swipe down from anywhere on the screen to pull down the notification pane.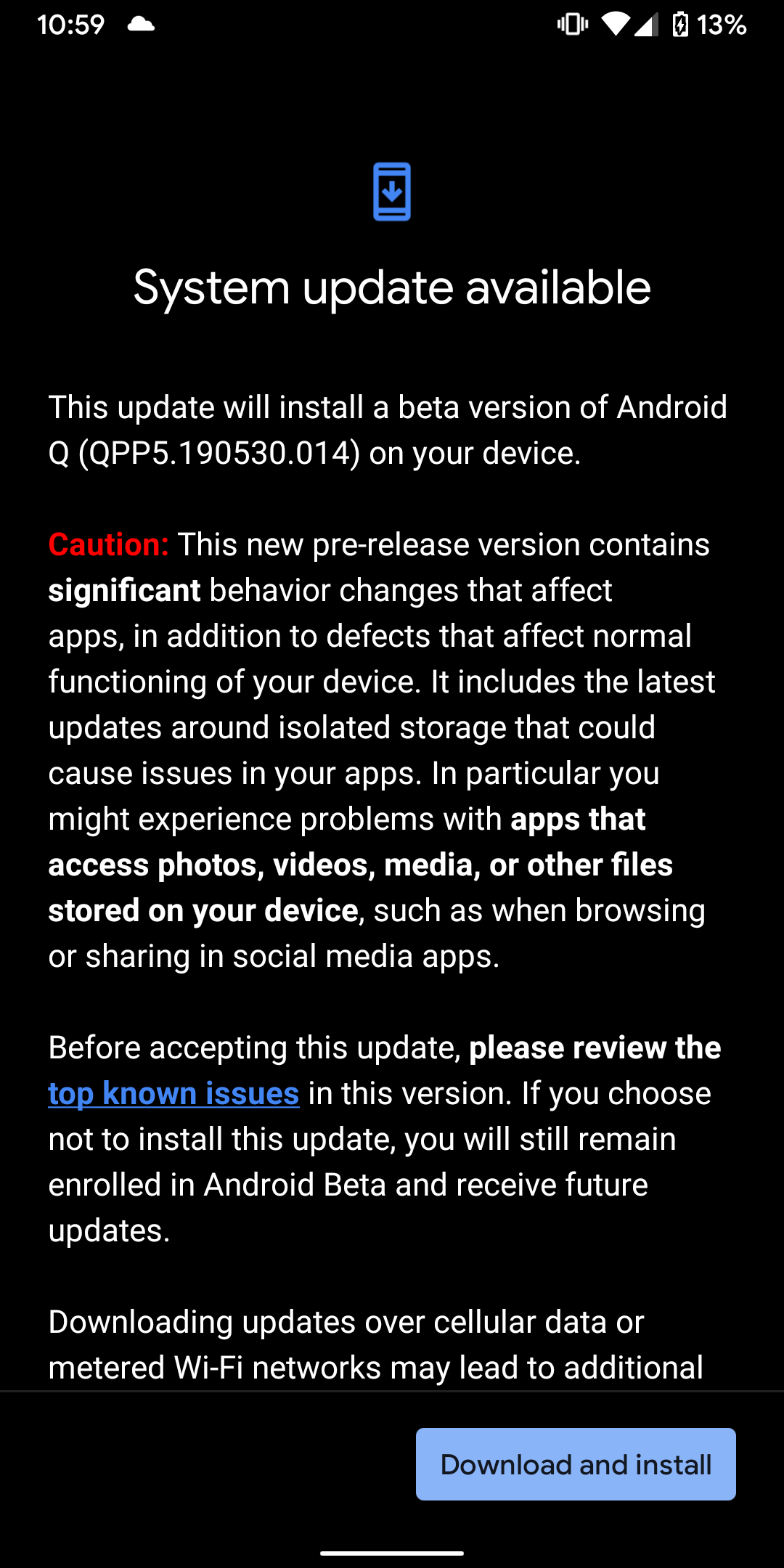 The latest beta also adds a new swipe gesture that will allow users to invoke the Google Assistant by swiping from either of the corners at the bottom of the screen. This works great and is an easy alternative to saying 'Hey Google' to activate the Google Assistant when using gestural navigation. Google has also included the 'peek' gesture, which fixes the issue with opening side drawers in apps. Now, you can simply tap on the edge to peek at the drawer and then swipe to open it. If you want to go back, you can swipe from the edge.
The Android Q beta 5 build number is QPP5.190530.014 and also installs the latest July 2019 Android security patch. The update is currently available for all the Pixel smartphones, including the new Pixel 3a and Pixel 3a XL. You can either use the OTA feature to install the update or you can download the firmware and do a manual install. On the Pixel 3 devices, the OTA update only weighs about 180MB. Stay tuned to find out what else is new with the Android Q Beta 5 update.