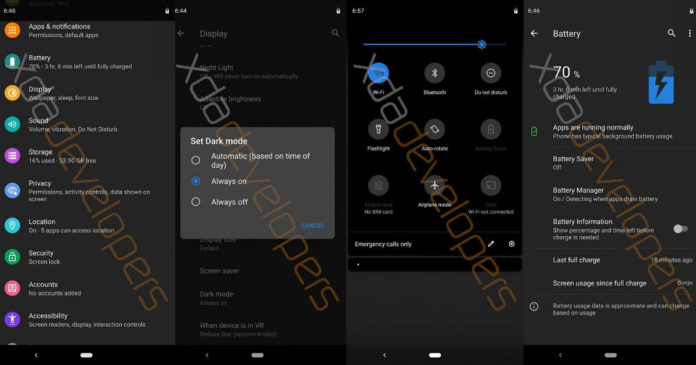 "The early Android Q build appears to bring a system-wide dark mode, as well as include features such as a new desktop mode as well."
An early build of the upcoming Android Q operating system has been unearthed by the folks over at XDA Developers, who have kindly given us an insight into what to expect with the upcoming version of Android. The screenshots give our first glimpse at the new system interface, and with it, some of the new features that will be seen with Android Q.
Among the most popular and widely expected new feature is the presence of a system-wide 'dark mode' for the Android interface, which is something that was actually expected with Android Pie itself. In a bid to adapt the user interface better according to ambiance and aid usage, Google has been gradually rolling out dark UI modes to many of its apps and services, and with Android Q, it will become a system-level implementation that will also integrate this dark mode with all of Google's default applications.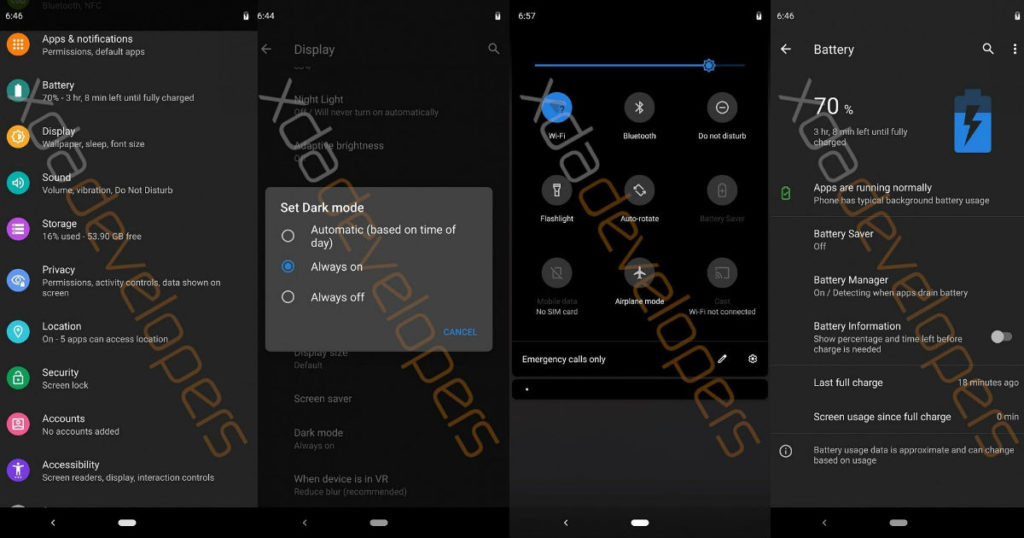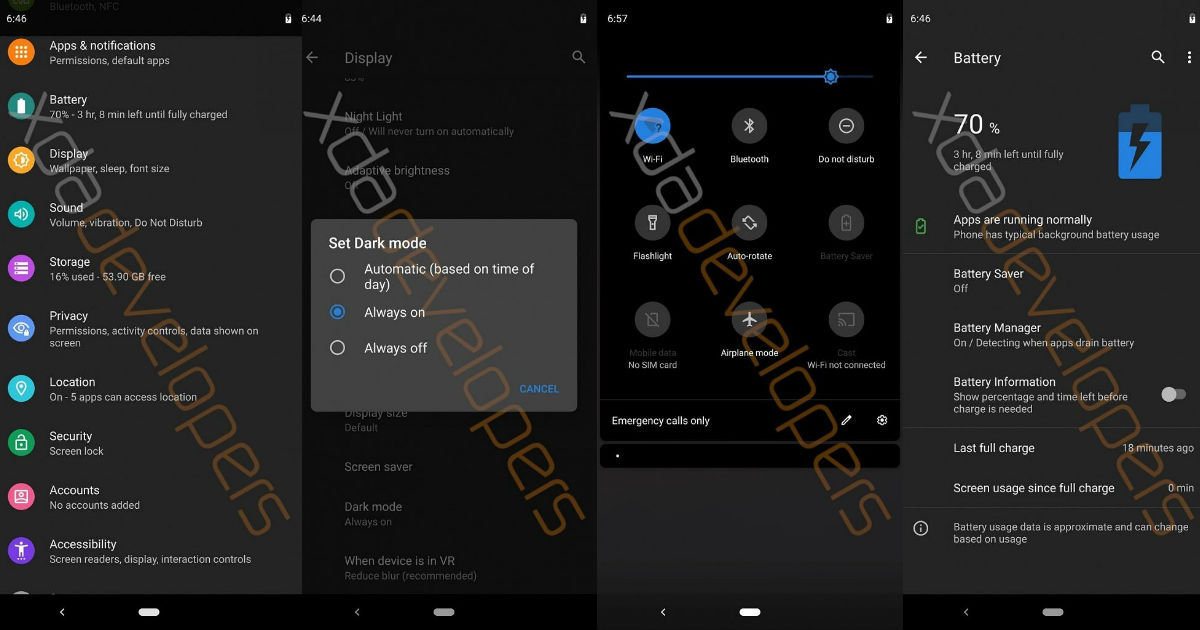 We first caught wind of the confirmation of dark mode in Android Q a couple of weeks ago, when an internal discussion thread among Google employees were spotted to have stated the same. The new theme mostly turns borders and floating panels black, with a slightly contrasting dark grey theme being applied on the rest of the screens. There also appears to be an 'override force-dark' mode in the developer settings of the early Android Q build, which turns the white backgrounds of incompatible apps to dark grey, in order to match the overall theme.
Apart from this, Android Q also appears to tweak the permissions field, with services such as location now getting an option to 'allow only when the app is in use', like iOS. There is also a statistical 'permissions usage' page within the UI, that shows which services are being used the most. Other features include a slight menu and interface revamp, in order to make things more intuitive.
Lastly, Android Q also happens to have a 'force desktop mode on secondary display' option buried in its developer settings, which may enable some services akin to Samsung's Dex. This is only our first glimpse, and going by it, the new version of Android seems all about streamlining and refining what is already on offer. We wonder what it will be named as, though.