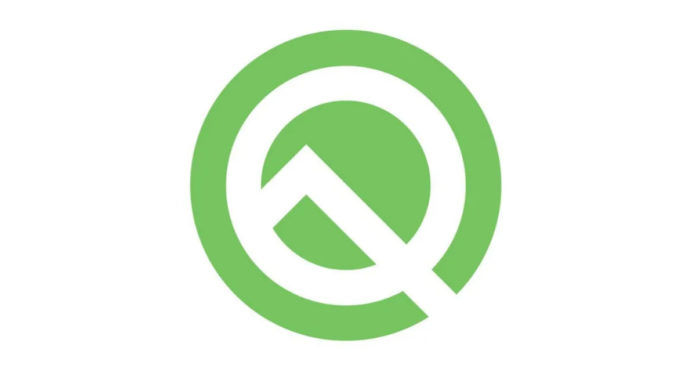 "The first Android Q Beta 1 has revealed several new features that are being tested by Google"
Google dropped the first beta for Android Q just a week ago and developers have already discovered several new and hidden features in the new OS. For example, Android Q Beta 1 enables dual-SIM, dual standby mode on the Pixel 2 and Pixel 3 devices. The beta also allows users to remap Active Edge to launch other assistants or trigger other actions. The latest discovery reveals that Google is testing chat head bubbles for system wide notifications on Android Q.
According to 9to5Google, who first discovered this, you can enable chat head bubbles for all notifications on beta 1. This is a hidden feature of course, which means that you will have to use a few lines of code to activate it via ADB. Once you have enabled it, all your notifications will appear as chat head bubbles. This is similar to the chat heads used by the Facebook Messenger app.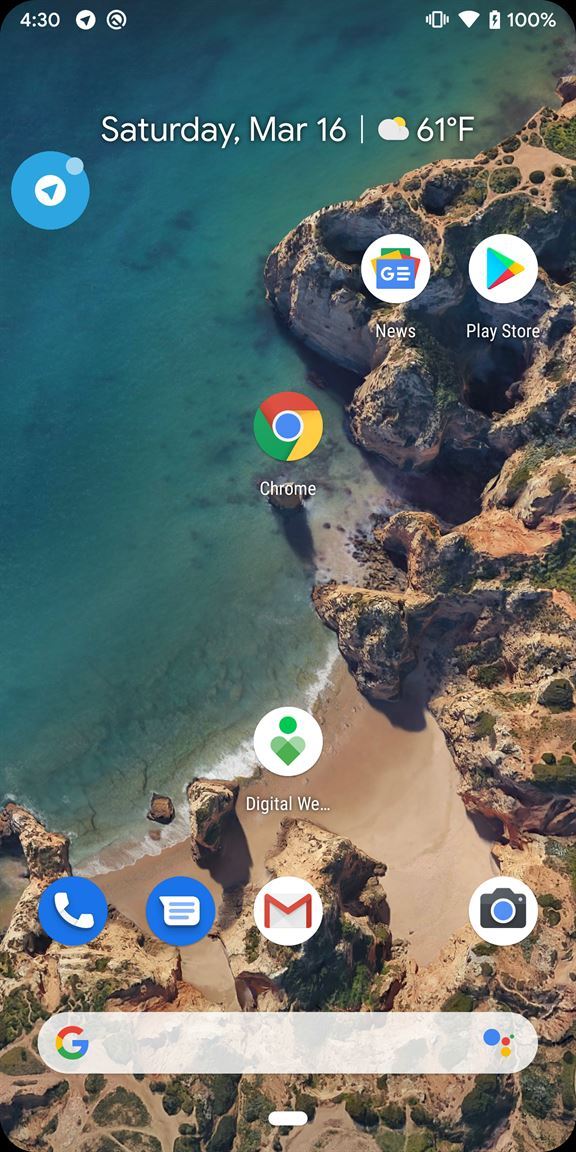 Google already uses a similar functionality on its Phone app that provides easy in-call controls. However, the new chat heads functionality is available system-wide and you can move it around or dismiss it by dragging down. All notifications will be shown as a stack and can also be moved around. Tapping on one of these notifications will open it and line all the other bubbles next to each other, horizontally. This is also similar to how the chat heads work on Facebook Messenger.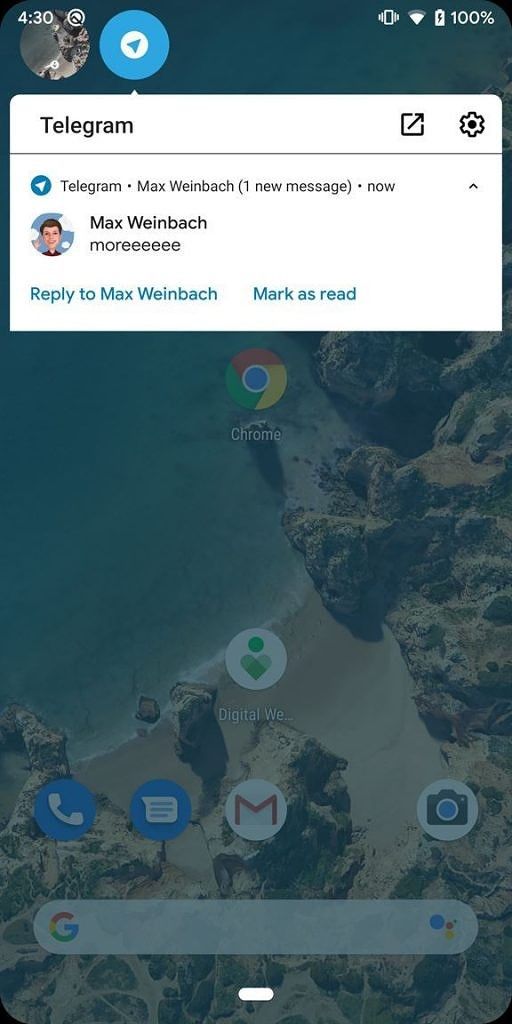 Below a notification chat head, you will see the app name along with App settings and a button to open the app in fullscreen mode. If it is a notification from WhatsApp, Telegram or other messaging apps, you can directly respond and continue the thread. It works similar to the system that we have today on Android Pie. Notifications for System, Screen recording, Screenshot, etc, can all be shown as bubbles.
While this makes multitasking easier, it can be very annoying for some. If you want to try it out, follow the instructions at the source link.