"Now, you can toggle native settings on and off right from the Google search bar."
Last year when Google unveiled Android Pie, it introduced something called Slices. Basically, this was a feature that allowed complete third-party app features inside Google's search bar. Apart from that, things like native setting toggles would also appear in return for an appropriate search term. Now, it seems, the feature that allows users to toggle settings from Google's Search bar is starting to show up on Pixel devices finally.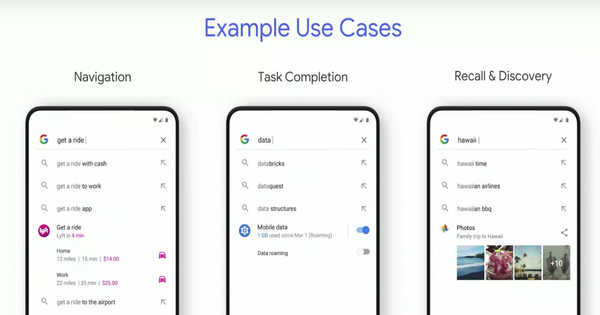 To elaborate a bit, when a user types 'Bluetooth' in Google' search bar, the app will show a number of results including the Bluetooth toggle itself which can be turned on and off right inside the search bar. Similarly, typing Wi-Fi returns a number of results including an interactive Wi-Fi toggle that can be activated right from the search bar. In some cases, accurate spelling is not essential, whereas in other cases like 'Wi-Fi' it is. Currently, the feature is rolling out to Pixel devices with Android Pie only.
There will be a number of settings that will appear when searching for specific terms. Those include brightness, volume slider, media volume, alarm, mobile data, and more. Google also intends to use Slices for third-party apps such as Lyft and Google Photos. Examples include booking a ride right from the search bar and viewing a carousel of images from a search query.

The new feature is a handy shortcut if users don't want to keep extending their thumbs to the end of tall screens. For now, it seems functionality for third-party apps is not yet appearing fully and is probably still under testing. If you have a Google Pixel device with the latest Android Pie, you can try out the simple yet useful feature.