"Android Wear devices now can play music and track your jogging speed using GPS sensors without pairing with a smartphone"
Google has updated its Android Wear platform and added a handful of new features. This is the first major update for the OS meant for wearables, and comes with a number of new features for supported devices including offline music playback, support for the built-in GPS sensors and Bluetooth headphones pairing ability.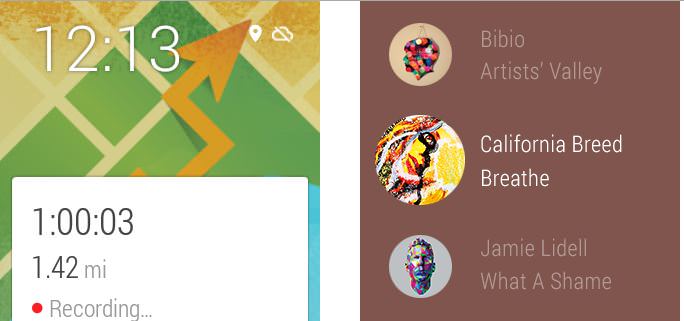 As per the official change-log, the offline music playback support works with all Android Wear-running devices. It lets you store songs on your watches, so you don't need to pair with a smartphone in order to enjoy music via Bluetooth headphones. However, to access this feature, you will need to have the latest version of Google Play Music installed on your devices.
The new GPS feature lets you track distance and speed independent of your smartphone. However, since most of the current smartwatches don't support this, the Sony Smartwatch 3 is the only option if you want to enjoy this functionality at the moment. The Sony Smartwatch 3 is all set to roll out in the United States for around $249.99 later this year.
In addition to the aforementioned features, Google has also announced that Android Wear will now support improved discoverability to find apps in the Play Store. The company has recently added eight new categories that feature apps for Android Wear devices, which include Travel, Social, Tools, Productivity and more.