Angry Birds Star Wars is finally available to download for Android, iOS and Windows devices. Angry Birds Star Wars is the latest entry by Rovio in its famous Angry Birds game series. Plot of this game is set in a Galaxy Far, Far Away. If you loved to watch Star Wars movies then you will be happy to find special birds with Jedi powers and the dark lord of Pigs Darth Vader in the game.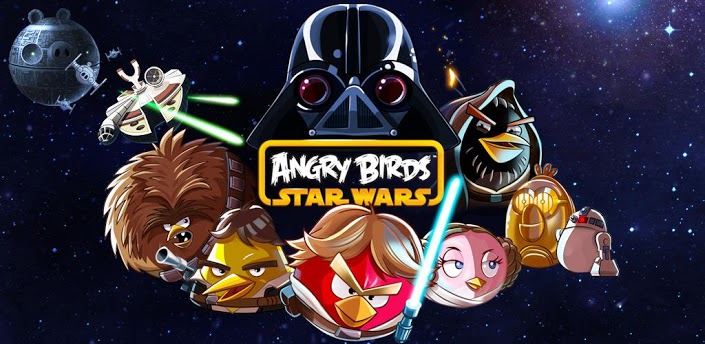 For Android devices there are two version of this game. There is a free version with all the levels and a paid HD version. For iOS devices Rovio has launched the same two version but both are paid. Looks like Android users got a special treat from the company here. Rovio also launched it for Windows devices too. You can download the game using the download links given in the bottom of this post.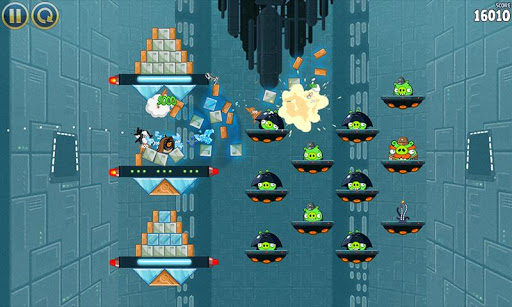 This game is offering 80 levels to explore in the far away galaxy. To score higher you will need to get all the three stars on each level. There are birds in the game having special powers of lightsabers and Jedi heros. If you manage to get all the three stars then you will be awarded with some special bonus levels to enjoy more.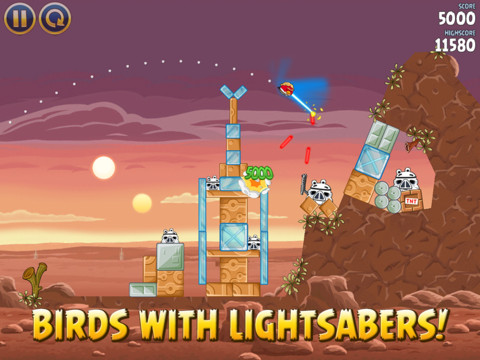 Rovio is going to update Angry Birds Star Wars from time to time with new levels and birds for sure. Company did a quite good job in the other games of this series with free updates. So if you just want to try out the game then get the free version. Or you can also buy the HD version to shoot around the special birds with special effects on high end devices.
Download Link
–
Android
||
iOS
||
Windows