"The new fabrication process will reportedly use extreme ultraviolet lithography process to make chips even more efficient and pack in more information"
Apple is gearing up for the final development and production stages of its 2019 iPhones. While we have already seen apparent glimpses for what Apple may have in store with its new iPhones for the year, a new report has thrown light into one aspect of the iPhones that has not been talked about so far – its A13 processor. While the A12 was already built on the 7nm chip fabrication process, reports indicate that chipmaking partner, TSMC has already greenlit an exclusive, N7 Pro fabrication process for the A13 chips to use in the 2019 iPhones.
According to a report by China's Commercial Times, the N7 Pro manufacturing process will use a system dubbed as EUV, or extreme ultraviolet lithography, to make chip manufacturing even more efficient. With this process, processor chips will reportedly be able to hold even more information than before, thereby becoming more power efficient while improving overall performance. Given that we live in an era where AI-driven tasks are steadily becoming more commonplace, TSMC's process will become pivotal to Apple retaining the performance edge that it typically commands over its competitors.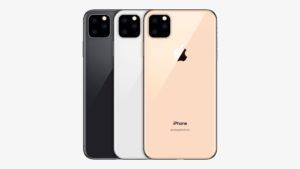 However, the EUV process will not be Apple-exclusive. Reports indicate that the same process will be used in a 7nm+ process for Huawei's HiSilicon Kirin 985 SoCs later this year. Apple, meanwhile, is said to use this technology and added enhancements to stand out and present an even better processor. It is not clear right now as to how efficient these chips will be, or how the performance might differ, or even what these extra enhancements would stand for.
Nevertheless, all of this should become clear once Apple takes the wraps off its new iPhones, which typically occurs during an event in September. The 2019 iPhones have so far been slated to come with a rather awkward triple camera setup, which is unlike Apple's minimalistic design language seen in devices so far. It remains to be seen how this year's iPhones shape up, with more leaks certainly on the cards going forward.