"Multiple rumours have previously claimed that the AirPods 2 will get biometric and health sensors, along with Bluetooth 5 and a largely similar design."
Yet another report has surfaced, this time from Digitimes, which claims that Apple's next generation AirPods will be launched by mid-2019. The report further states that the upcoming Airpods will feature biometric and health sensors on it. Unsurprisingly named AirPods 2, Apple's first tryst with wireless earphones have been very successful so far, but it has been nearly two years since the AirPods were launched. A refresh to the AirPods has been on the cards, and we may actually see it soon.
While the second generation AirPods are set to largely retain the overall design, it may actually get an upgrade in terms of the overall features. The AirPods 2 have for long been tipped to come with biometric sensors, with one very interesting report in particular suggesting that these sensors will actually be used in aesthetic application. These biometric sensors would be built in to the body of the AirPods, and be used to determine which ear is the earpod plugged in to. This will reportedly be used, since Apple has been obsessing over finding the one build for both ears and for everyone.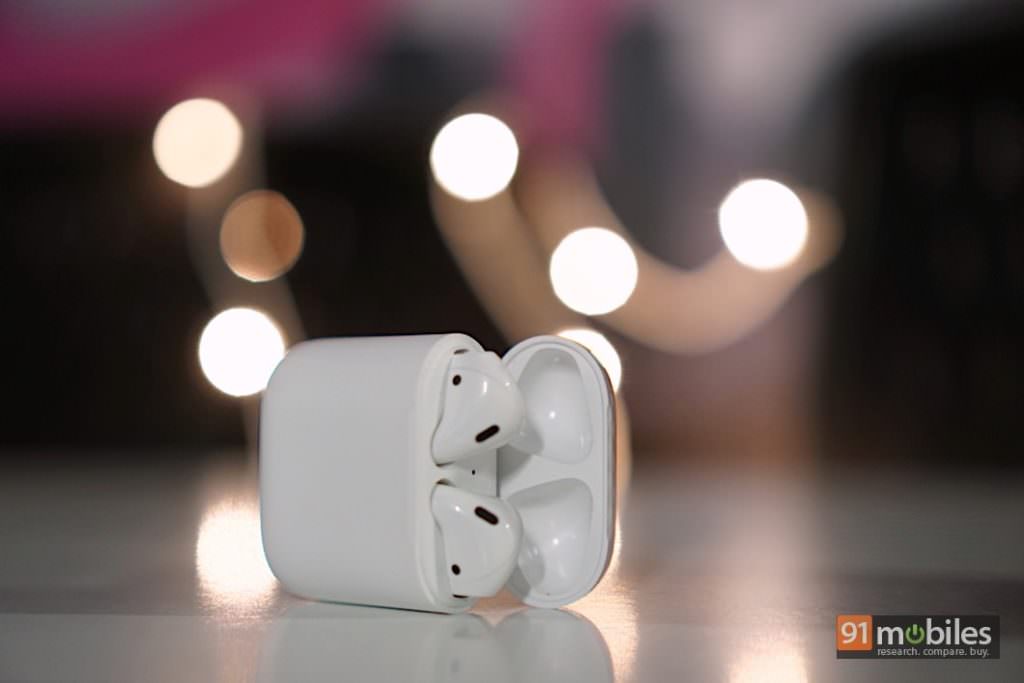 Now, the latest report also suggests that along with the biometric sensors, the new AirPods will also get health monitoring features. While there has been no clarity on exactly what these features would be, speculations suggest that the AirPods would be able to track heart rate and steps travelled. This seems a bit doubtful, since putting such sensors on the AirPods would increase its size, and the always-on sensors would draw a considerable amount of battery. This would be counterproductive, seeing how this would distract from the primary objective of audio playback.
Furthermore, the Apple Watch already has these features, and while we have spotted a patent that hints at closer integration between AirPods and Watch, it seems a bit unlikely that a seemingly low power gadget will sacrifice valuable playback time for health tracking, when such tracking is already available on a different product.