"The new AirPods Pro bring along active noise cancellation, as well as improvements to the overall audio quality."
Apple AirPods Pro, the newly unveiled in-ear true wireless buds, are now officially available in India. The Pro variant, which was first discovered after its glyph was found in iOS 13 beta's code, brings with itself a new design, a high dynamic range amplifier along with the standard dynamic driver setup, and more importantly, its highlight feature — active noise cancellation with transparency mode that also lets you listen to what's happening around you.
The new AirPods Pro is now officially selling in India for Rs 24,900, and is accompanied by a wireless charging case that helps you recharge the earbuds on the go. With the charging case, Apple quotes 24 hours of music playback and 18 hours of talktime as the battery life rating, while the charging case itself can be charged wirelessly too. The AirPods Pro comes with the much-celebrated Apple H1 chip, which presents incredibly seamless pairing and usability, hence setting new standards for truly wireless earphones to follow.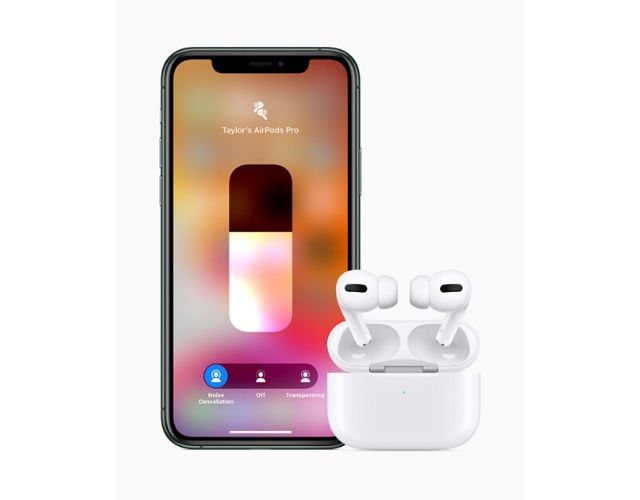 The AirPods Pro also features a new force sensor on the shortened stem of the earbuds, which takes into account the pressure input by a user, to switch between active noise cancellation and transparency modes. The redesign also makes for a snug and tighter fit, which is crucial for the active noise cancellation to work. The earbuds are available starting today and will be available across all authorised online and offline Apple retailers.
Alongside the AirPods Pro, Apple has also announced the continued availability of the older generation AirPods, which now sell at Rs 14,900 with the standard charging case and Rs 18,900 for the wireless charging case. Those who already own the older AirPods can also choose to upgrade to the wireless charging case, which retails separately at Rs 7,500. While the AirPods have more extensive compatibility, the AirPods Pro is only available for devices running Apple's latest software, including at least iOS 13.2, iPadOS 13.2, watchOS 6.1, tvOS 13.2 and macOS 10.15.1.