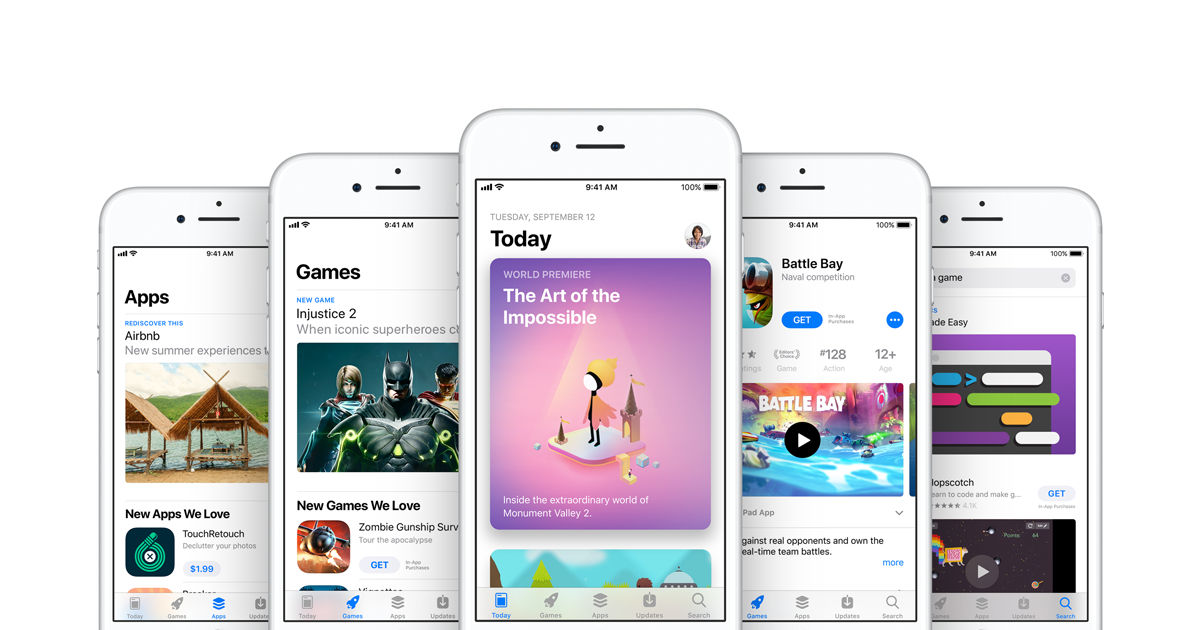 "According to the report, Apple received about 80 takedown requests for 770 apps from various governments"
Apple has released its latest transparency report, in which it reveals the number of app takedown requests it received from various governments around the world. This is the first time that the company has revealed such data and it shows just how many apps are taken down via government requests. The report states that Apple had received a total of 80 App Store takedown requests. These requests consisted of about 770 apps that were violating laws in certain countries.
All of these requests came in during the second half of 2018, from July 1st to December 31st. The top requests came from the Chinese government, which asked Apple to remove about 626 apps that were violating rules. China has several laws regarding pornography and gambling, which these apps were found to not adhere to them. Apple removed 517 apps out of the 626 apps that China requested to remove.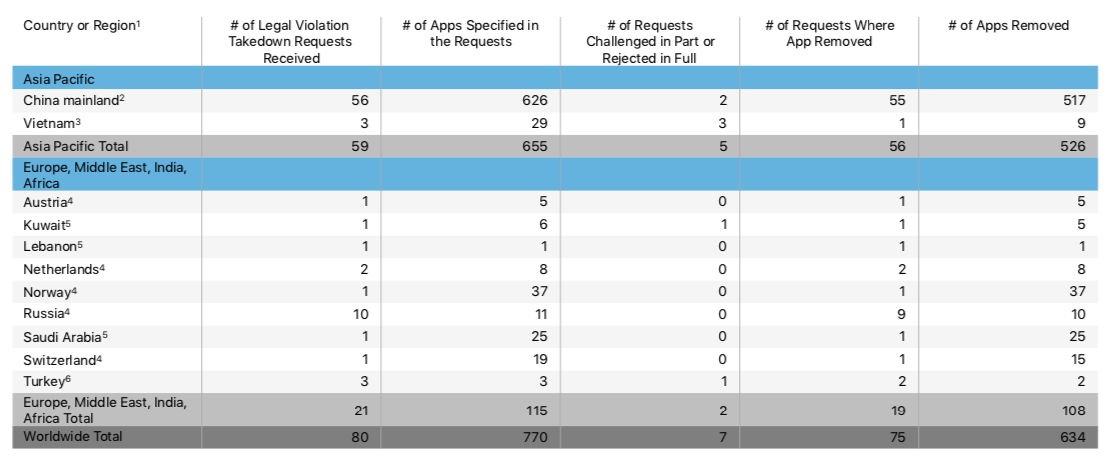 Vietnam sent 3 takedown requests to Apple and asked to remove 29 apps that were violating gambling laws. Apple only removed nine apps as it didn't find others violating the said laws. In the Europe, Middle East, India, and Africa region, Russia had sent the highest number of takedown requests in regards to illegal gambling. It asked Apple to remove about 11 apps from the App Store and the company got rid of 10. Norway sent one request to remove 37 apps that were also breaking gambling laws. Apple removed all 37 of them.
Other countries sending in App Store takedowns included, Austria, Kuwait, Lebanon, Netherlands, Saudi Arabia, Switzerland, and Turkey. Out of all the requests, Apple granted 75 of them and removed a total of 634 applications from the App Store. The company also revealed National Security Letters that it had received from the US government seeking access to customer devices. It received about 29,183 requests asking for data from customers phones. Germany was on the top of the list with the US on the second spot. Most of these requests because the Police were investigating stolen devices. However, Apple stated that government demands had gone down by 10 percent compared to the first half of 2018.