"While the increase in maximum permitted data usage will help many users, it still doesn't lift the restriction completely for users with unlimited data plans"
Apple has finally increased the cellular data usage limit imposed on app downloads from the iOS App Store on iPhones and iPads. In place of the previous restriction of 150MB, iOS users can now download apps that are up to 200MB in file size. While this is a welcome move for many users, it still does not entirely resolve the issue of using data to download any heavy app or update, which can be a bit irksome at times.
Back in 2017, Apple had increased the data usage cap on app downloads from 100MB to 150MB. With maximum data usage now capped at 200MB, it will let many users download apps that are heavier in size. For instance, even the Facebook app, which is quite surprisingly large, cannot be updated if on mobile data and users will compulsorily need to find a Wi-Fi hotspot to download or update the app, even if they have unlimited data as part of their network subscription plan, and no fast Wi-Fi network is around.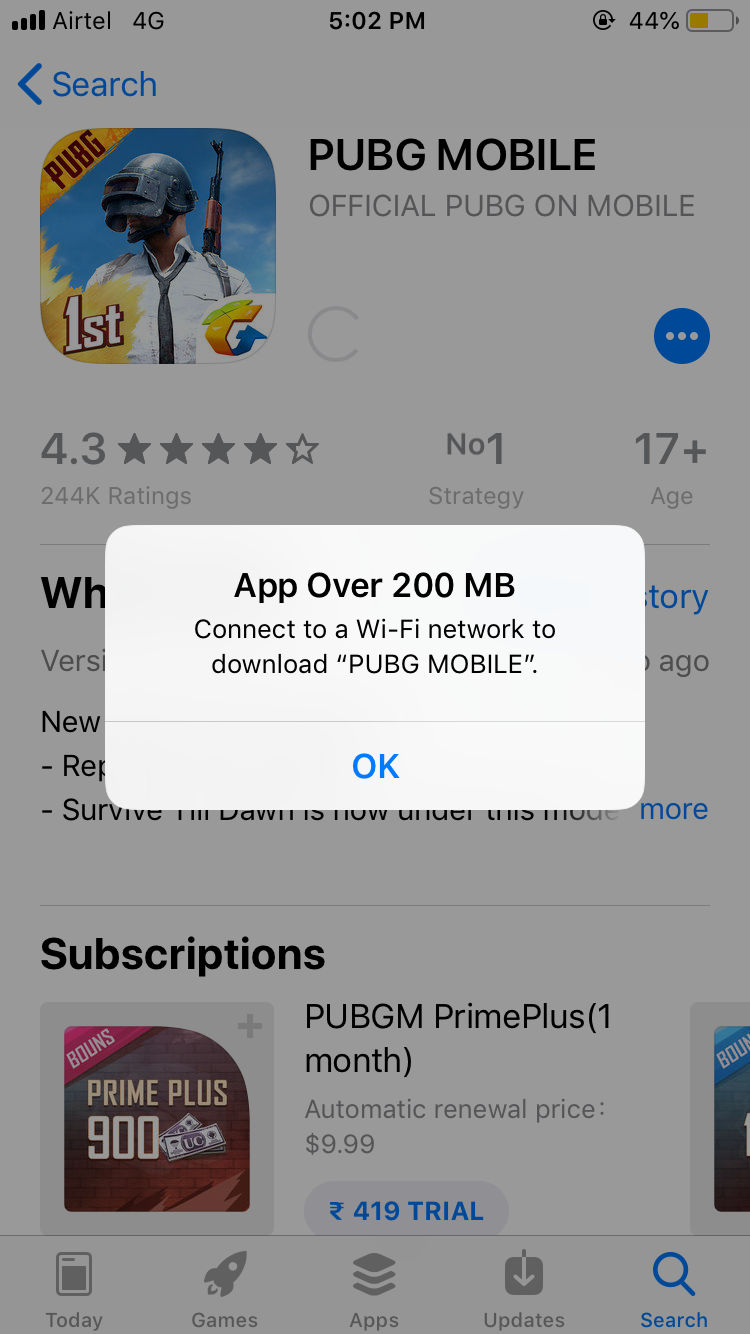 This aspect is a strange and unanswered bit about iOS that Apple has left unresolved. Instead of increasing the cap, what would have been ideal is if Apple had replaced the blanket cap on iOS app download data usage to a data usage warning, which would warn users of large file sizes, and allowed them to decide whether they wanted to proceed on data (or not). While the 200MB cap should suffice for most of the mainstream apps that a user would download on an average day, niche use cases may see design and productivity professionals requiring to use data for immediate downloads when on the move, and it is at this time when the restriction turns into a bit of a bother.
Nevertheless, it is a slow but steady progress on Apple's behalf to allow download of larger file sizes on data. It is a positive nod towards the increasing affordability of mobile data, which sees steady reduction in reliance on finding secure, fast Wi-Fi networks to enable downloads. It remains to be seen if Apple eventually makes the popular decision of lifting the cap entirely, and replacing it with a warning, possibly with iOS 13 in the near future.