"The iris scanner could pave new ways in iPhone security"
It looks like Apple might follow in Samsung's footsteps and bring an iris scanner to the 10th anniversary iPhone which is expected to launch in 2017.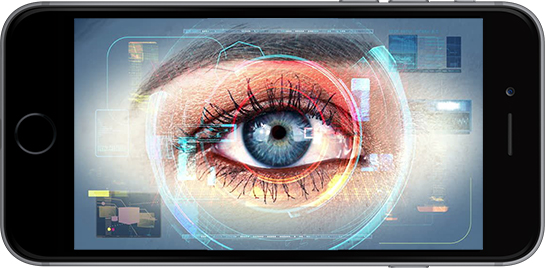 Image credit: MacRumours
According to a report by Chinese website MoneyDJ.com, next year's iPhone will come equipped with an Iris scanner which might compliment the Touch ID and pave new ways for users to verify their identity or even make secure transactions. The leak further cited Taiwan-based supplier Xintec, an affiliate of Apple manufacturer TSMC, which is set to enter mass production of iris-recognition chips in 2017 in order to fulfil the demand from Apple and other smartphone manufacturers in the coming year. However, Xintec denied the leak by stating that the company doesn't speculate on products or rumours.

Taking into account all the leaks so far, the 2017 iPhone might bring some major changes to the familiar Apple design that users are accustomed to, including a curved 5.8-inch display and no home button. For now though, our sights are set on the iPhone 7, which is set for a grand unveil on September 7th.