"The takeover, which is worth about $1 billion, will see Apple gain control over Intel's patents and nearly 2,200 employees."
Apple has finally taken over Intel's smartphone modem business, which was primarily geared towards producing 5G modems for mobile devices. The takeover, which cost Apple about $1 billion, will see the brand gain control over Intel's intellectual property on cellular modems, relevant equipment and over 2,000 employees who would now shift from Intel to Apple's umbrella. After months of speculation regarding Apple's plans for 5G iPhones, this comes across as a huge development for the Cupertino-based brand.
The move was a much deliberated one, and ever since Apple cancelled its orders with Intel after settling its legal disputes with fellow cellular modem manufacturer Qualcomm, Intel was believed to have been looking for a buyer for the line of business that was not deemed as profitable. The deal, as described by Apple, states that even after the takeover, Intel will have the rights to use its technology for the development of non-smartphone modem applications — sectors such as always-connected PCs, IoT and connected cars, all of which are expected to be mainstays for using the advantages of 5G.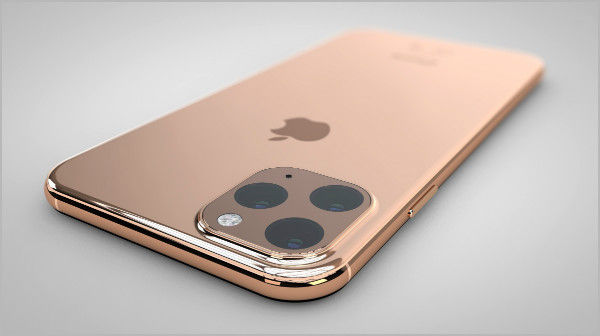 As for Apple itself, the company will now hold nearly 17,000 patents regarding wireless connectivity technologies, all of which will eventually contribute to what it sees as the future. Reports of Apple manufacturing its own 5G modems for the iPhone and iPad have been around for a while, and many had even speculated that the obvious way forward for Apple was to take over Intel's modem business and use latter's expertise to build its own modems. While a similar future still seems to be on the cards, that would presumably be some time away.
Despite the takeover being announced now, the entire legal proceeding will be completed by the end of 2019. Apple will likely make use of the multi-year patent licensing agreement that it struck with Qualcomm earlier this year, in order to bring out its first 5G iPhone (and maybe even a 5G iPad) in 2020. Intel's technologies, meanwhile, would go into R&D for Apple, which will likely take a year or two to come up with its own 5G-ready cellular modem. The move is typically Apple, as we have seen them shift from sourcing processing and graphics chipsets, to making their own.
With Intel moving out of the way, Huawei's position in the global market still dicey and Apple almost certain to not source their own modems to anyone else, the market is essentially left wide open for Qualcomm to pounce on. However, it remains to be seen whether this raises questions of anti-competitive and antitrust practices — something that almost every big technology company has faced of late.