"As against the $15.7 million earned in salary and incentives in 2018, Apple CEO Tim Cook's 2019 earnings amounted to $11.6 million"
The chief executives of the world's largest technology firms are undoubtedly among the highest paid individuals in the world. However, that does not stop their earnings from fluctuating considerably. The latest in line is Apple CEO Tim Cook, who reportedly earned $11.6 million (~Rs 83.2 crore) in salary, incentives, and bonuses in 2019 — down from the $15.7 million that he took home in 2018. The reason for the decline in Cook's earnings is being attributed to Apple's weaker financial performance in 2019, in comparison to 2018.
According to a report by news agency AFP, Cook gets a base salary of $3 million. On top of this, his additional bonuses and incentives for 2019 included an additional $7.7 million performance bonus, and about $885,000 in security, travel, and other benefits. Cook's performance bonus for 2019 is a reflection of Apple exceeding its sales targets by 28 percent — an underwhelming effort by Apple's standards. In 2018, Apple exceeded its sales targets by 100 percent, leading to Cook earning $12 million in additional bonuses last year. Cook was further assigned an additional $113 million in Apple shares, as part of a long term compensation package.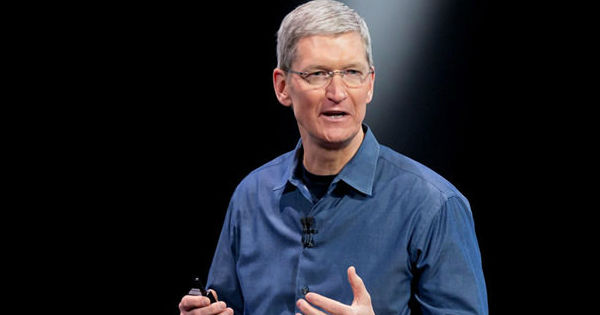 In 2019, Apple saw a further decline in iPhone shipments despite strong response to the new, iPhone 11 lineup. Net sales for Apple's hardware and software stood at $260.2 billion in 2019, while operating income rose to $63.9 billion. This reflects a transitional phase for Apple, where it is focusing on growing the revenue generated from its services, in a bid to account for decline in hardware-based revenue. With the iPhone being Apple's primary money-spinner for many years, the decline in iPhone sales led to a revenue growth vacuum. It is this that Apple now hopes to fill through an increased emphasis on services, such as News+, TV+, Music, and Arcade.
Going forward, Apple is expected to have a stronger 2020 with a further increase in services, as well a stronger year for the iPhone, including the present iPhone 11 lineup, as well as the upcoming iPhone 12 lineup. With this in sight, it remains to be seen how this year's performance fares for Apple's top executive's earnings at the end of 2020.