"The documents, revealed by Qualcomm at the aborted hearing, have revealed Apple's plan for applying pressure via commercial tactics"
While Apple and Qualcomm have of late called truce and agreed to a peace settlement that will benefit both the parties, the situation was far from rosy and could have become a precedent-setting legal battle between two influential technology behemoths. According to a new report, Apple had in-house plans to "hurt" Qualcomm, years ahead of filing its lawsuit. These alleged plans were made apparent during the opening argument at the hearing, prior to word regarding the out-of-court settlement came to light.
According to the document slides shared by Qualcomm, a September 2014 document from Apple titled 'QCOM – Future Scenarios' listed ways that the latter could use in order to exert commercial pressure on Qualcomm, which included striking a deal with Intel for 4G radio chips. The document later also stated that the iPhone maker might find it beneficial to wait until end-2016 before filing the lawsuits against Qualcomm, which is when the two's partnership ended and also when Apple struck first blow, accusing the chipmaker of deliberate price inflation and anti-competitive practices.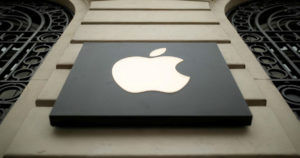 Qualcomm, meanwhile, responded to such claims by stating that its technology is what makes for the iPhone being a far superior device and it should be accordingly rewarded for progressing innovation. This, though, was not all. There was a second company memo from Apple that outlined its intentions under the same light. According to this, Apple made plans for taking legal action, which in turn could potentially hurt Qualcomm financially, as well as "put its business model at risk."
While Qualcomm has walked out as the eventual winner of the battle, this revelation puts into perspective the sort of power struggle that went through the entire legal proceedings. Even though Apple and Qualcomm have a new multi-year agreement in place, it is not without the former having paid larger a large chunk of money, which will be compounded by the fact that the iPhone maker has been going through one of its weakest phases in recent history.