"The patent reveals an iPhone that you will be able to fold like a case"
Apple has recently been awarded a new patent by the U.S. Patent and Trademark Office for mobile device. Uncovered by Patently Apple, the patent is for a foldable and bendable future iPhone. The patent mentions specific materials that could offer the desired flexibility required to make a smartphone that can be folded in the middle like a case. The source claims that Apple was able to keep its newest foldable iPhone patent out of sight by using an engineer's name during the filing process.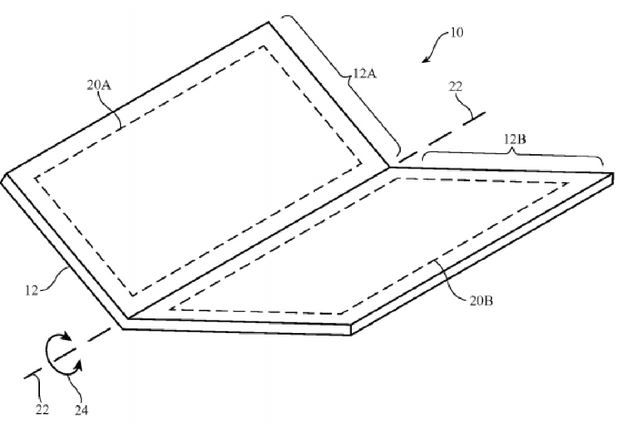 Apple's new patent mentions a smartphone design that utilises carbon nanotubes, which allow for bending the centre of the phone like a hinge. This technology would allow future Apple phones to sport a much bigger display. The patent also describes that a foldable iPhone's housing could be made with many materials like glass, ceramic, fibre, aluminium or plastic. Its worth pointing out that this is the first time Apple has considered ceramic material to make the iPhone.
This is not the first time Apple has filed for a foldable smartphone concept. The had applied for a patent for a foldable smartphone in Europe in 2013 and 2014 as well. Earlier this year, the company filed a patent for an iPhone with a wraparound display.
It's worth mentioning that while these patents may or may not be used for future iPhones, they do give us a sneak peek at what Apple is experimenting with. As of now, the company is expected to bring a fresh new design to commemorate the 10th anniversary of the iPhone.

Via