"As with 5G, Apple could be late in joining the foldable bandwagon as it has a reputation of adopting a particular technology when it is mature enough"
Apple could be working on a foldable iPhone as it filed for a new patent in the US. The patented design seems to have a unique hinge mechanism that prevents creasing where it folds, thanks to the movable flaps. These are said to prevent the marks by keeping the device in a semi-curved state when folded. Such a hinge design could ensure that adequate separation is there between the first and second portions of the display when it's bent. Motorola Razr (2019) was first to avoid the screen-creasing through a design that pulls the display at each corner. However, there are reports claiming a creaking sound is heard when the handset is bent.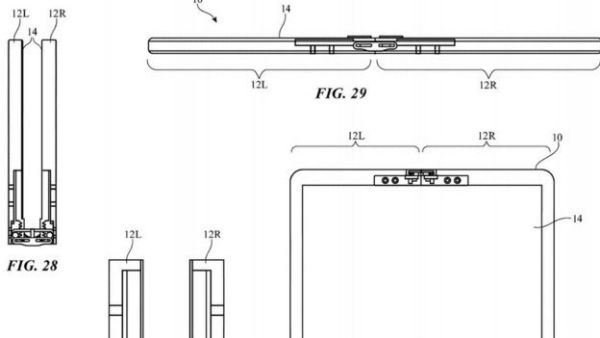 Given that smartphone manufacturers are inclining towards the foldable segment, Apple would also want to join the race. But as with the 5G network, it will be joining the party late as the company has a reputation of adopting a particular technology when it is mature enough. As for the latest patent, there are thick bezels on each corner and the top frame seems to be housing Face ID and selfie camera sensors. Unfortunately, not much else is known about the Apple foldable phone and we don't know if the design would take an actual form with a commercial release in the future.
Separately, Apple is reportedly planning on launching its online store in India in Q3 2020. Through this, the Cupertino giant is aiming to offer the same experience that it offers across the online and in-store operations globally. Apple is said to be working on the logistics currently and is aiming for the July-September quarter. Apple's CEO, Tim Cook is expected to fly down to India for the launch.