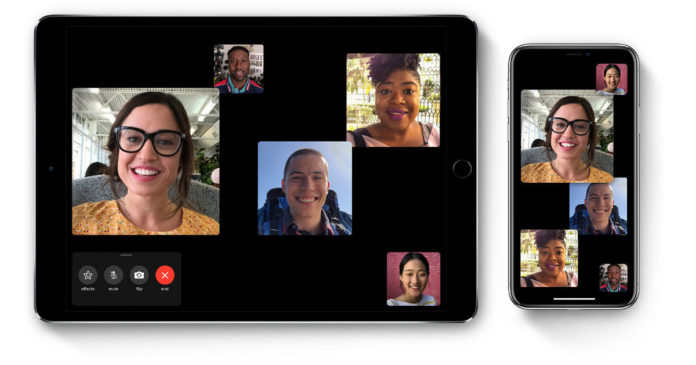 "The bug reportedly allowed users to listen in on a user even before they picked up a FaceTime call, making it a potentially serious privacy breach"
Apple's snarky CES 2019 advertisement caught all of our eyeballs. Its snide jab at fellow tech companies about privacy (while flaunting its own supremacy at it) was welcomed with a smirk, but about three weeks after CES ended, it now finds itself a bit red-faced with a potential privacy breach of its own. Recently, a bug appears to have been found on iOS, one that allows iOS users to snoop on other in the guise of a FaceTime call.
To do this, all you needed to do was begin a FaceTime call with a person – the bug would allow you to add yourself to the call again, hence beginning a group call of sorts. Once this is done, you would be able to hear the audio from the initial recipient's side, even before they answered the call. This essentially means that if someone was intentionally avoiding you, or simply not answered because of being caught up with something, you can actually snoop in on the person and hear what's happening at the other end. A flaw of such nature is, understandably, a major privacy breach, one which may even be used to tap in on private conversations.
Now you can answer for yourself on FaceTime even if they don't answer🤒#Apple explain this.. pic.twitter.com/gr8llRKZxJ— Benji Mobb™ (@BmManski) January 28, 2019
Curiously, the flaw was only present via Group FaceTime and was possibly introduced to iOS via one of its recent updates. Answering the issue, Apple has since pulled Group FaceTime off the charts — disabling the feature to not let any user with malicious intent taking advantage of it and thereby exploiting unassuming victims. Apple has also officially affirmed that the issue exists and stated that a patch for the bug is being developed and will be rolled out within this week as part of a larger software update.
It is presumed that once the bug is rolled out, the privacy issue will be resolved and Group FaceTime will become available once again. While this was only a bug, and Apple is usually quite sensitive about user privacy, it so appears that while what happens on an iPhone does stay on it, there can be times when what is being said around an iPhone may inadvertently be heard by people you don't quite intend to let in.