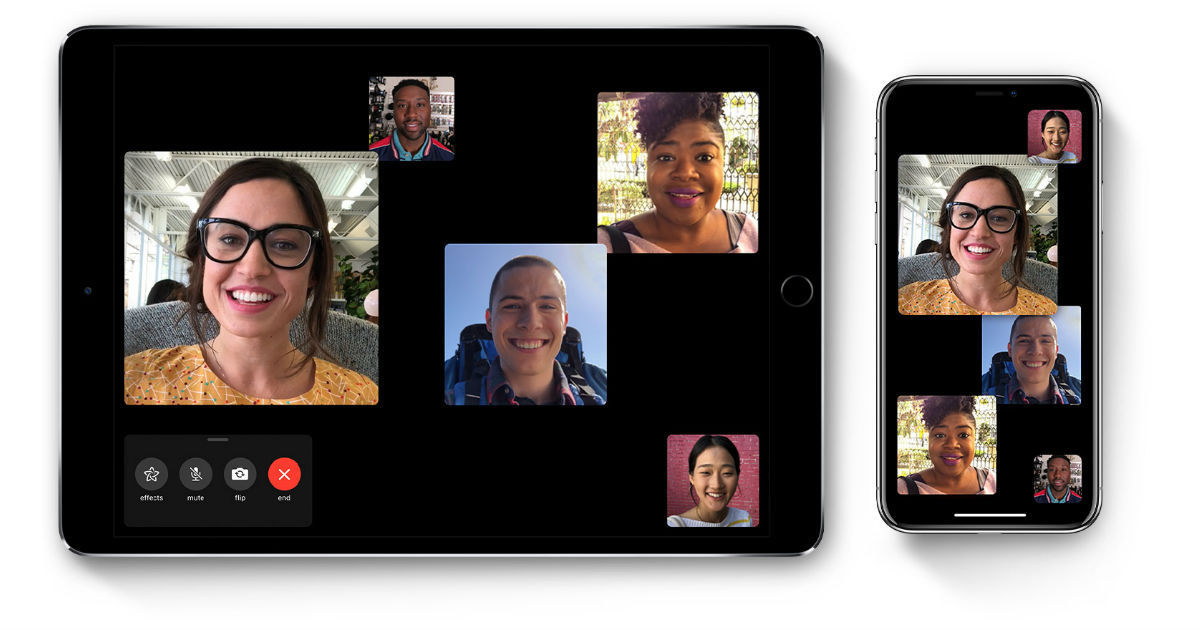 "The issue with the 'Add Person' button in the Group FaceTime conference is a known issue, and the company is currently working to fix it."
Apple has released a new update to fix the issue with the Group FaceTime and reportedly, users are once again stuck with another glitch where they are no longer able to add more users to a one-on-one FaceTime call that would shift it to a group video chat. This one, however, is not too serious in comparison to the last issue that causes a major privacy concern of the users.
According to one of the user's comments on Macrumors, it is found that the button to add more people is not working. If reports are to be believed, then Apple is definitely aware of the issue and it seemed that the company is working at its best to fix the bug with the 'add person' option.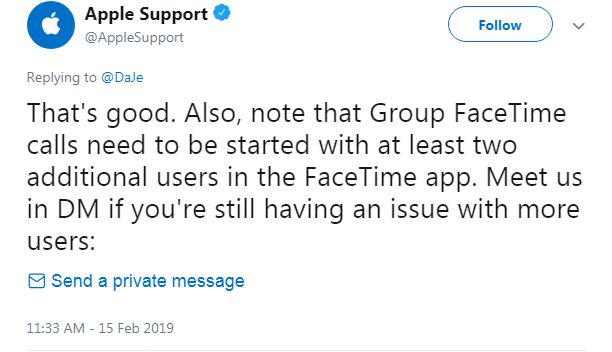 To rewind, an Apple's Group FaceTime bug, which was discovered a few weeks ago, came with a major security glitch that lets users listen to the conversation of others without prior permission. It instantly became viral and the company shut down its video conferencing app, Group FaceTime for a while and started working on a patch to fix the issue. As a result, the iOS 12.1.4 came into the operation of fixing the bug and the Group FaceTime was re-enabled.

Furthermore, the official Twitter handle of Apple Support recommended users to start Group FaceTime calls with "at least two additional" users in the FaceTime app. Also, it has been reported by MacRumors forum user Bob-K who was told by the customer support representative that the malfunctioning of the 'Add Person' is a known issue. However, they did not mention the time by when it would be fixed. Hence, users are likely to wait for a few more days for a complete and glitch-free Group FaceTime experience.